A beautiful blogger friend of mine is celebrating her son's first birthday this weekend. She's going to have so. much. trash.
Seriously. All the paper plates and napkins and tablecloths… and then that wrapping paper? With big birthday parties, there is trash for weeks.
If you'd like an alternative to traditional wrapping, check out this super fast and easy gift wrap bag. This bag can be re-used and passed on for future birthdays, or it can be used for other things – toiletries, shoes, toys, whatever. Bags are so handy to have around!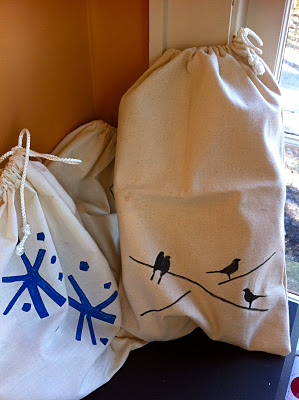 Pin this so you have it handy… but make sure to pin from the original source.