I am not much of a sports person, but rumor has it that there was some kind of football draft this last weekend. Well, it might have been more than a rumor. I might have actually seen some of it, since my husband really does like football. But that is his only flaw. Really, other than the football watching thing, he is pretty much perfect.
I don't have anything against football. I just have never gotten into it. But I'm thinking that I could totally get into football if there was more crafting involved. Like this stinkin' adorable no-sew football tshirt! How easy and awesome is this?? Let's find a way to macrame a football helmet, and then I'm on board! But, not really.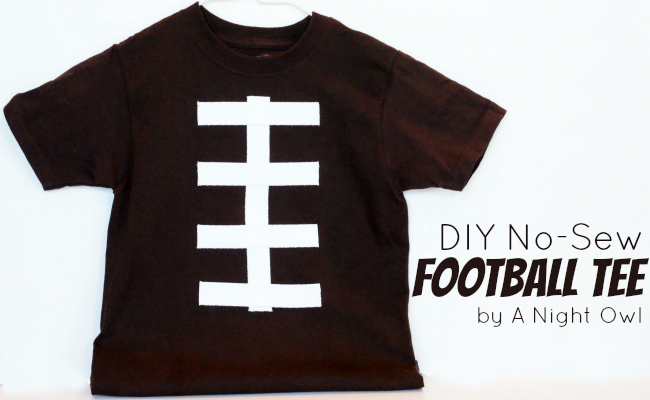 This football tee is the cutest football craft ever. When you pin it to Pinterest, be sure to pin from the original source.