I'm in love with all the fun fabric flowers found on Pinterest. But many of them look so tedious. The twisting, gluing, and adjusting needed to make a fabric flower that looks "perfectly imperfect", as if each piece happened to fall into place, instead of causing you to agonize over each drop of glue…
That's why I was thrilled to find this super simple ruched flower tutorial. Simple to make, easy to repeat, and no twisting, twisting, twisting to try to get everything just right!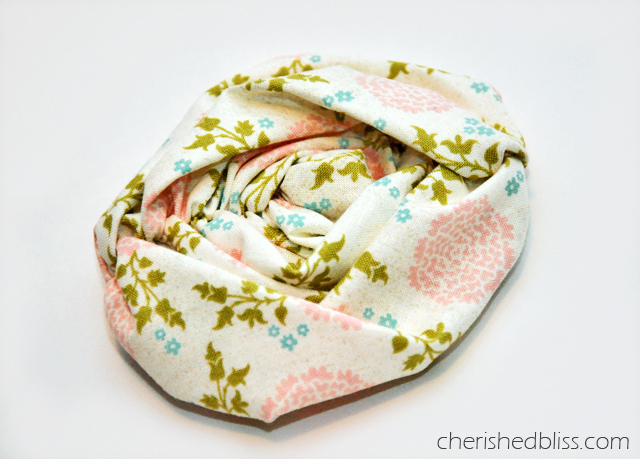 If you love this project as much as I do, you'll want to pin it… please make sure to pin from the original source.