I've been trying to get my son more interested in the garden. He loves watering the plants, and he can't wait to pick some veggies. In the meantime, I think I'll try some smashed flower art with him. Picking flowers, and pounding them with his hands, a rock, or a mallet is probably one of the best ways a boy can spend an afternoon with his mom, don't you think? And then framing the artwork so that he can admire it, know that HE made it, and that it is beautiful… I think that has meaning as well.
I think I'll have a blast, too! No matter how old you are, I don't think you're ever too old to have fun smashing the guts out of flowers on paper.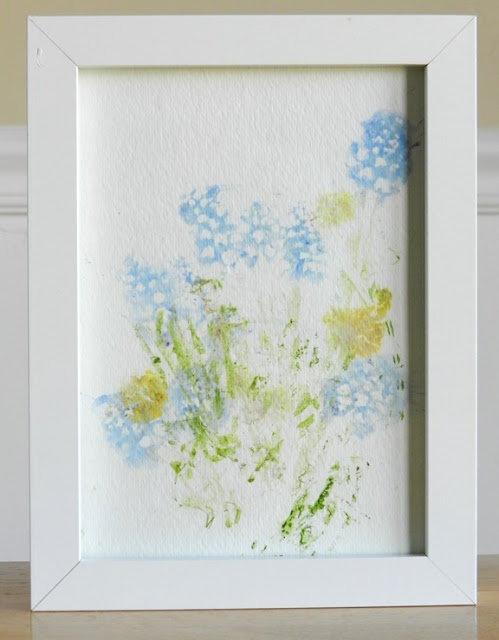 This project is super pinnable. When you pin it, make sure to pin from the original source.