Looking for a decoration to take the cake? Or maybe just to take the place of the cake? How about some fun fake food for your child's bakery? Or maybe you want to add a little whimsy to your china cabinet? This little styrofoam and felt cupcake is easy to make, takes just a few minutes, and can be customized to whatever colors fits your need!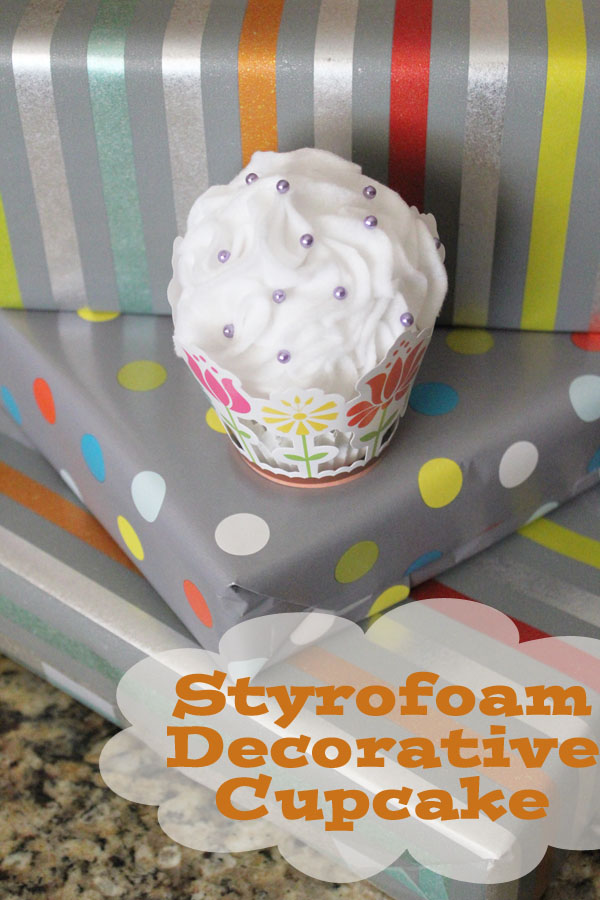 The instructions for this craft, as well as the supplies to make it, were given to me by the lovely folks at FloraCraft. They shared this with me when I went to the SNAP conference, and I wanted to share it with all of you because I thought it was just too cute!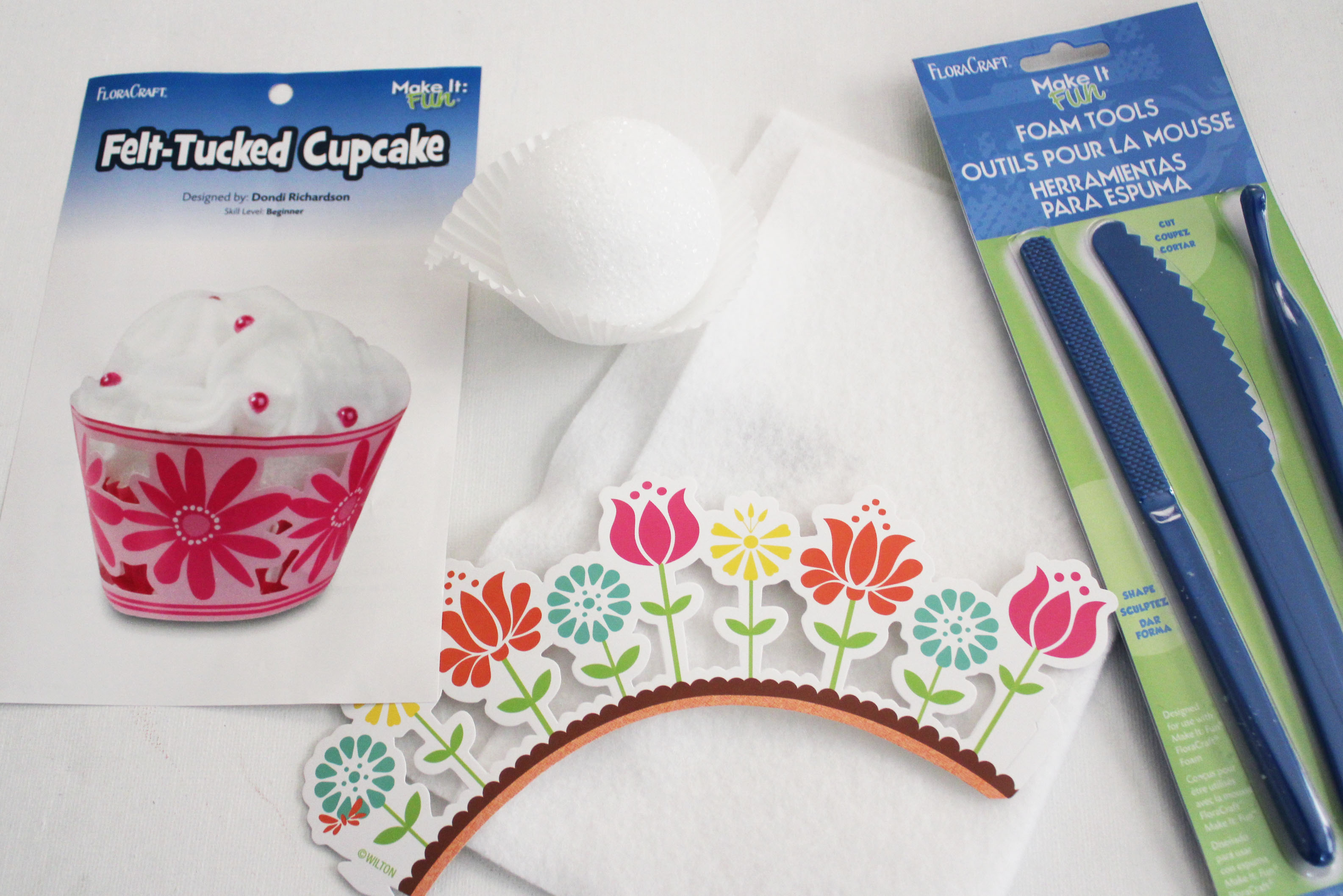 To make your styrofoam cupcake, you'll need:
Styrofoam Ball
Sheet of craft felt
Cupcake liner
Decorative cupcake wrapper
scissors
styrofoam tuck tool
pearl head pins (optional)
Cut circles out of your craft felt. My circles were about 2″ around. You'll need 8-12 of them. Smoosh (technical term here) your styrofoam ball onto a hard surface (like a table) to make a flat edge. This will become the bottom.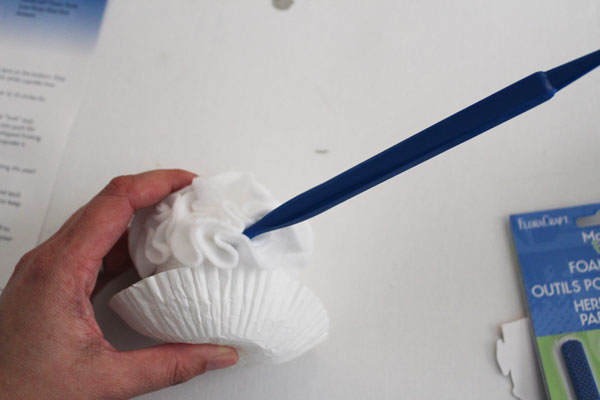 Using the styrofoam tuck tool, attatch the felt circles to the top of the cupcake. You'll want to use the ball end of the tool. Place it in the center of the felt, then push into the styrofoam. Pull out the tuck tool, leaving the felt behind. Repeat all over the top and top sides of the styrofoam ball.
Glue the ball into the cupcake liner, then wrap with the decorative cupcake wrapper.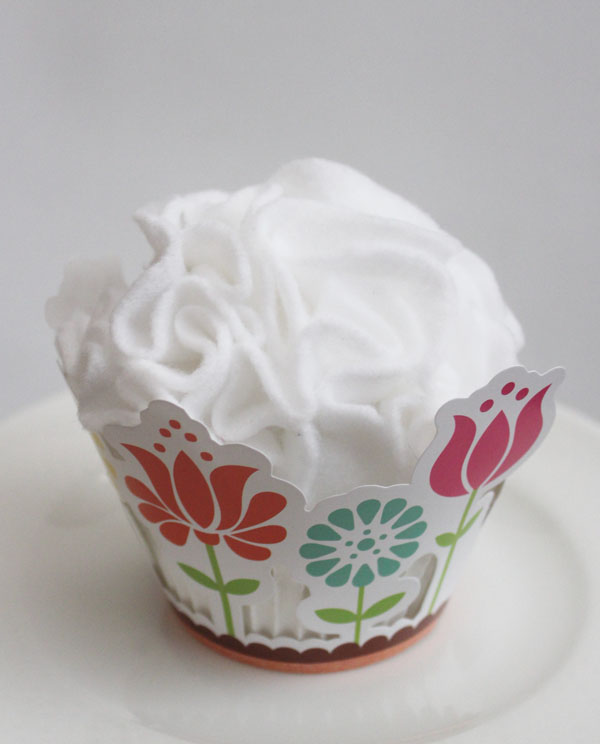 Push in the pearl head pins at random to make "sprinkles"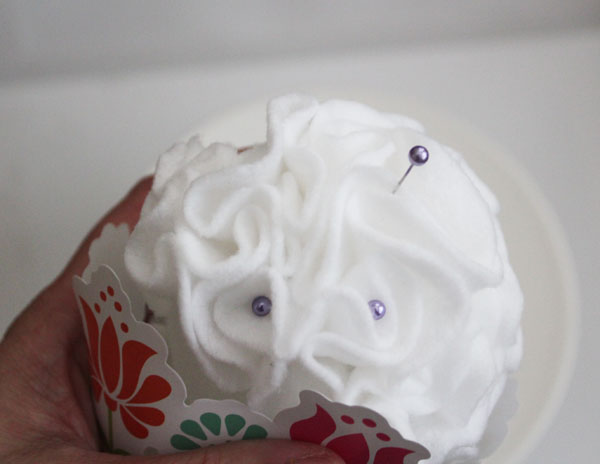 Now find something to go celebrate!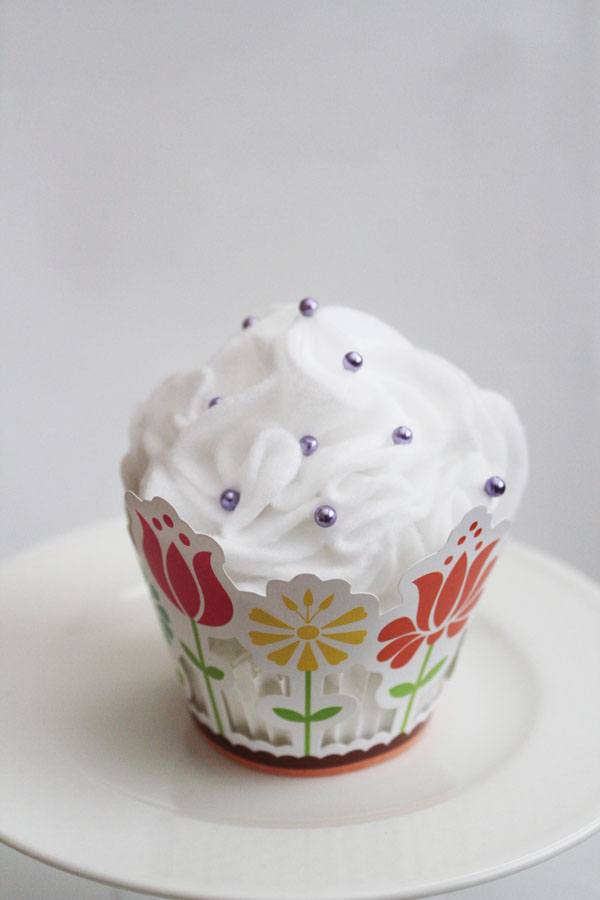 … and if you want some more Styrofoam craft fun, check out Crafty Hangouts this week! All week long we're sharing live videos of styrofoam wreath crafts!