We all have boxes lying around that with a little embellishment could be great gift boxes. Because a gift box like this is a gift itself! And you won't believe how easy this gift box is to put together.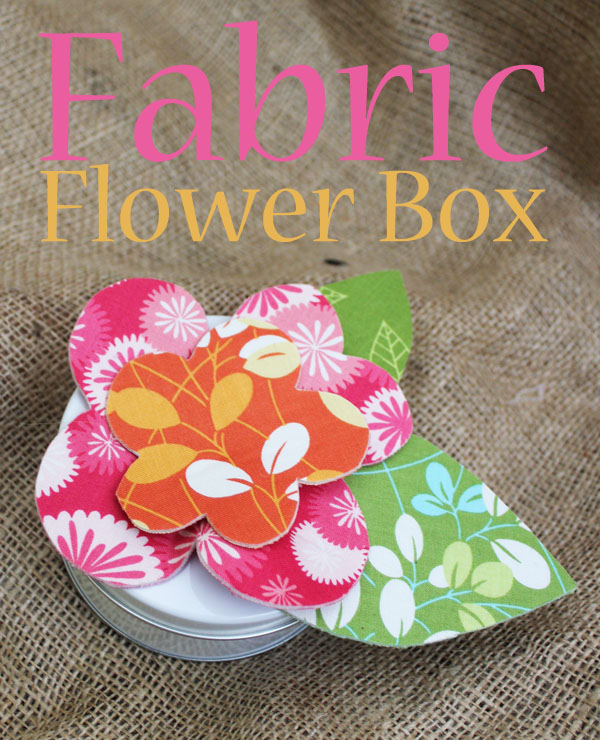 This project is a part of Craft Lightning Week. Craft Lightning projects take 15 minutes or less (sometimes much less). Angie from The Country Chic Cottage and I share a new Craft Lightning project each morning, and then each afternoon we do a roundup of Craft Lightning projects that our friends from around blogland have done. We have dozens of bloggers joining in this week with fun, fast crafts.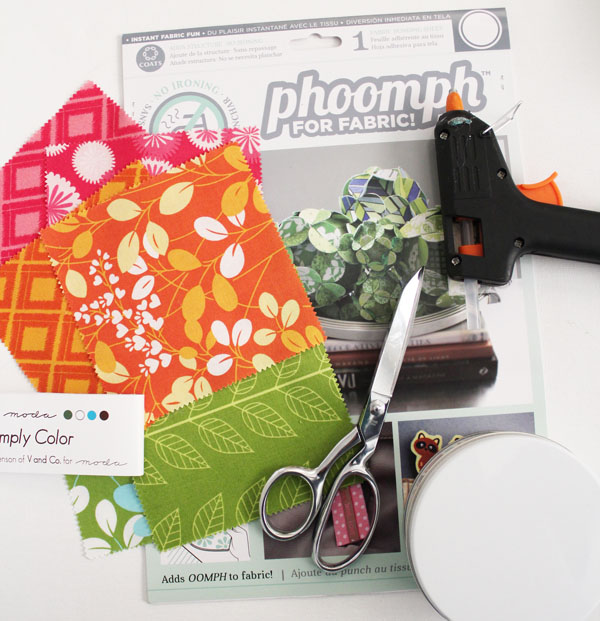 To make your own Flower Topped Gift Box, you need:
1 Sheet of Phoomph
6 charm squares (these are V and Co by Moda)
Scissors
Small Cookie Tin
Hot Glue
Start by attaching the charm squares to the Phoomph. Charm squares are 5″ squares of fabric sold in a package that includes the entire line. I picked 2 green for the leaves, 2 pink for the bottom flower, and 2 orange for the top flower.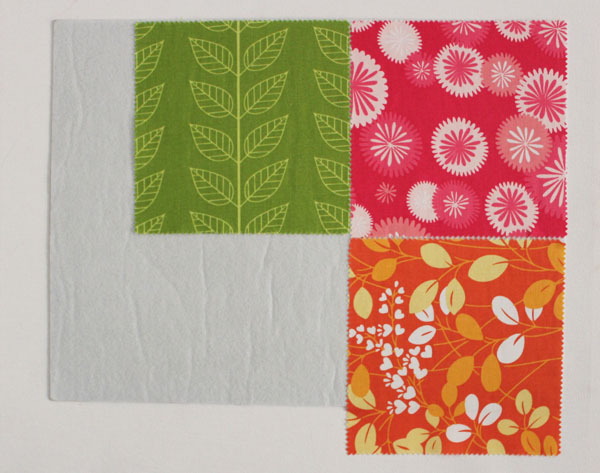 Phoomph is a new product that adds stiffness to fabric. Stick the fabric to either side and it "phoomph"s up your fabric.
Peel the paper off of one side of the Phoomph, stick on the squares. Peel the paper off the other side and stick the coordinating fabric squares to the back. Make sure that you're lining them up so that the pink is pink on both sides, and that the other colors match on both sides as well.
Cut the Phoomph to separate the fabric squares.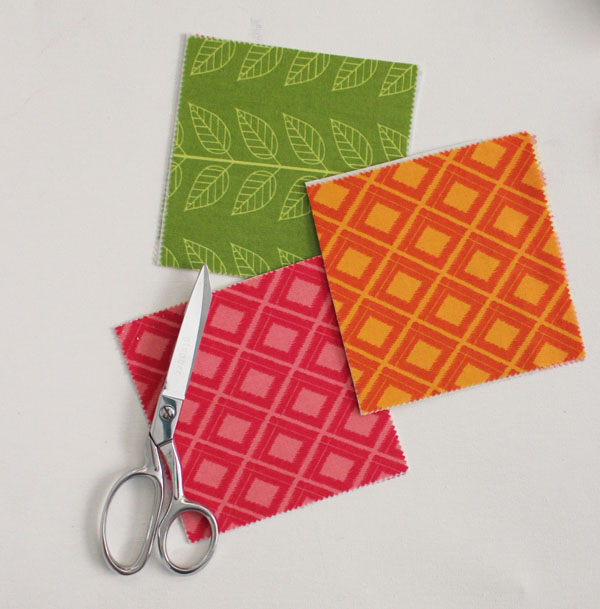 Cut the bottom square into a large flower, the top into a small flower, and the green into a large and small leaf.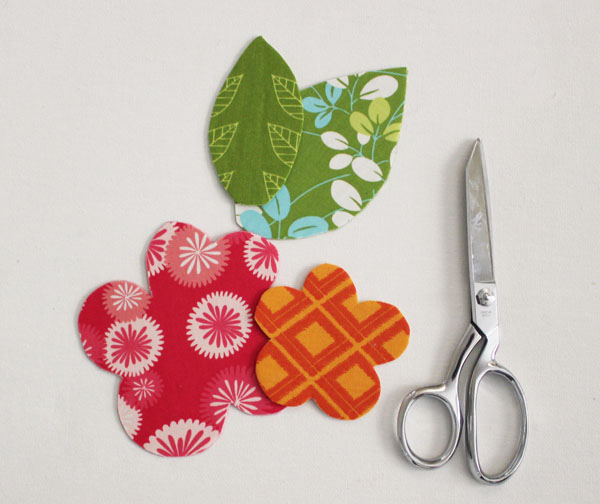 Glue down the leaves to the top of the box with hot glue.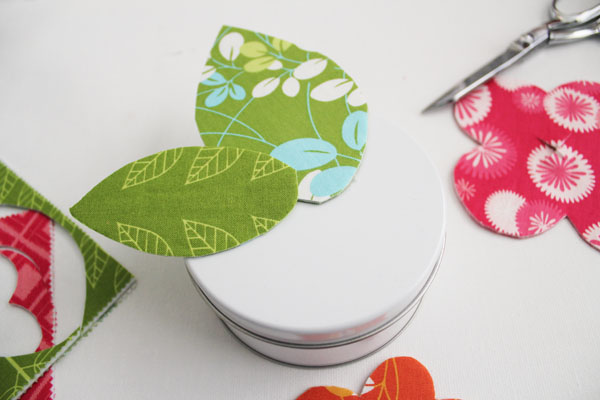 Cut an X into the center of the large flower
When gluing down the large flower, pull one side of the X towards the other. Glue down securely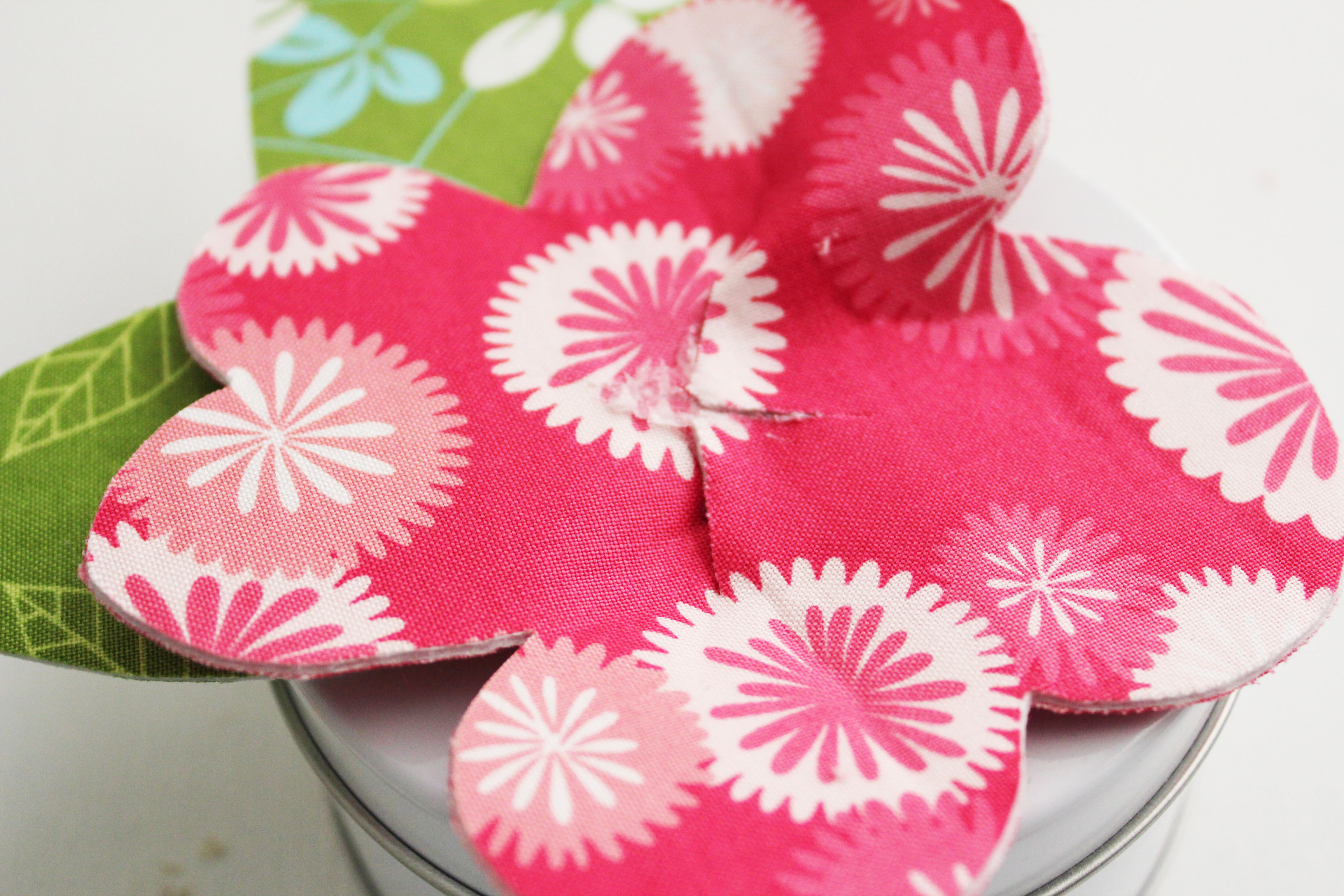 Glue the small flower on top. All set and ready to enjoy!
Make sure to stop back by this evening and all week long for more Craft Lightning projects!