Looking for a fun and easy (though slightly messy) craft for Mother's Day? Make a handprint canvas! With only a few supplies you can make a lasting memory for a mom, grandmother, aunt, or other special mom-figure.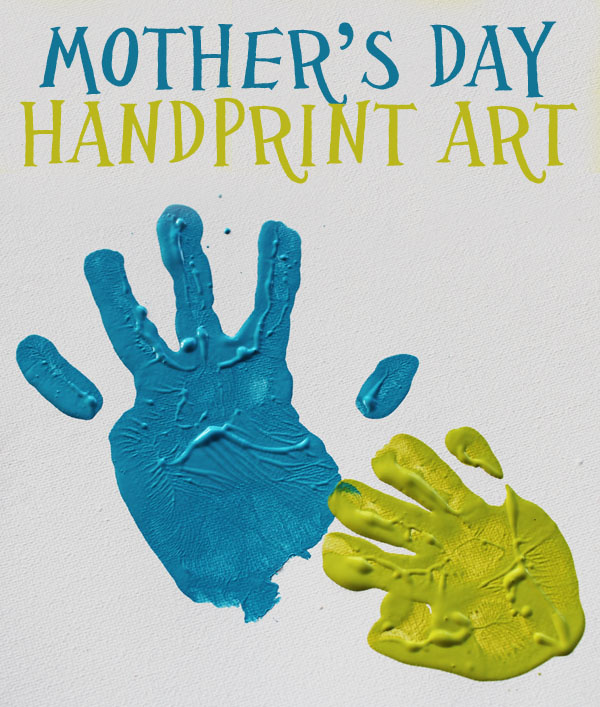 To make a child handprint canvas, here is what you need: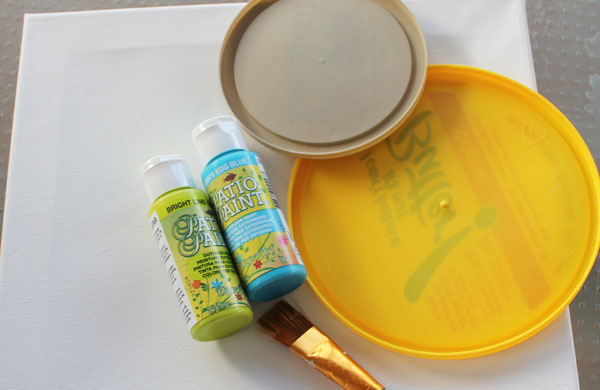 Stretched, Framed Canvas (buy a pack with a coupon at your favorite craft store)
Paint (I used Patio Paint from DecoArt)
Lids or Paper Plates
Paintbrush (optional)
Baby Wipes or a sink close by
We made our handprint canvasses on our table on the back porch. This would make any major spills easy to hose off. My husband was also close at hand, because sometimes having two adults means only half the mess.
For my older son, I used a paint brush to paint his hand liberally with the paint. I wanted to make sure we got the whole hand covered. I have no idea what he's doing with that glass pebble, but this is the only picture of his hand that is in focus.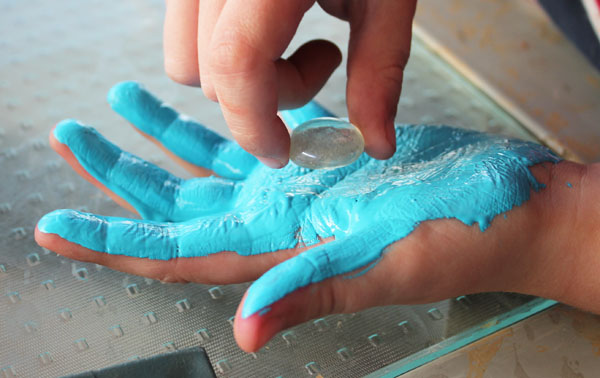 We then just let him push his hand onto the canvas.
For my 1-year-old, I poured the paint on a lid and moved the lid in circles to spread out the paint. I then pushed his hand into the paint, and then onto the canvas. And then kept his hand far away from both of us until I had it washed off.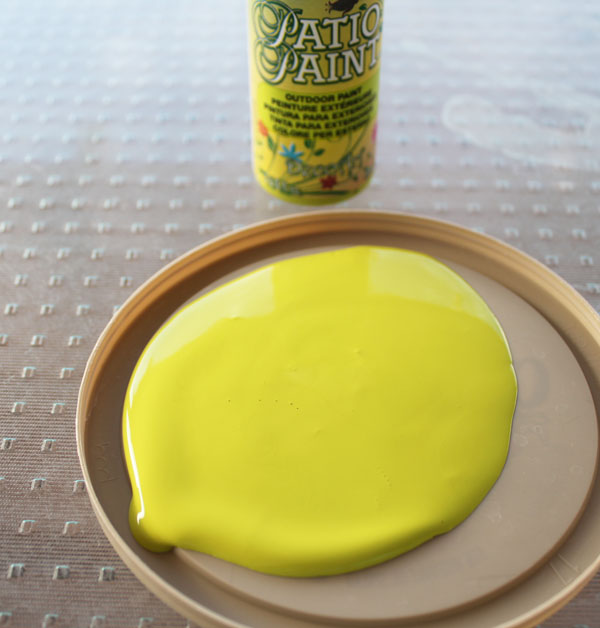 Use contrasting colors for each child, and don't worry if the handprints are smudged, uneven, or overlap at all. This is child artwork. On my canvas there are a couple splotches where paint dripped… and that is totally ok. I think it makes it more fun.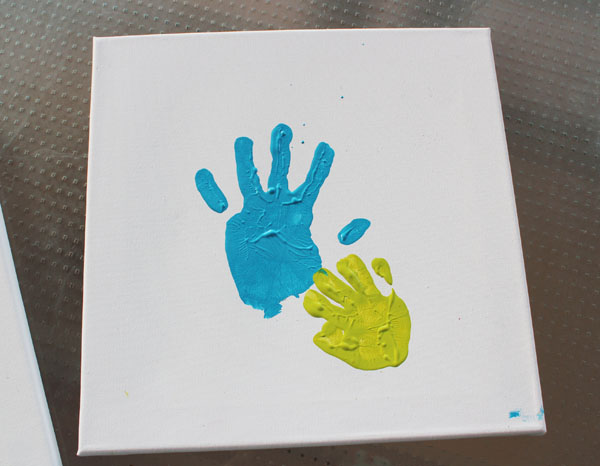 You can add some writing to the canvas afterwards. I plan to write the kids' names and the date. A great quote would be an awesome idea. If one of the kids is old enough to write, having the quote or names in their handwriting would be priceless!