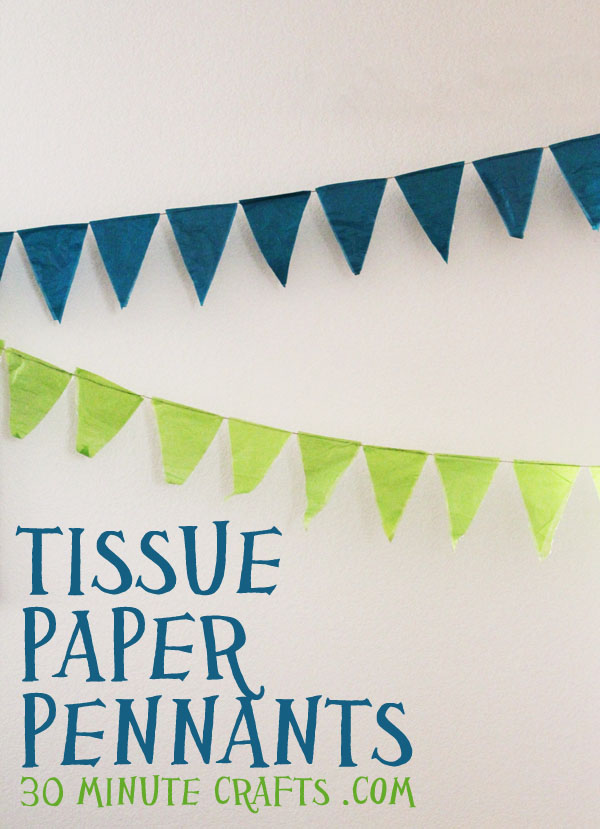 These pennant banner birthday party decorations are super easy to make, and don't take long at all. Because they are made with tissue paper, they catch the light beautifully and are a fun touch to any party. I made these pennant banners in orange for a baby shower, and now I'm sharing how you can make them yourself!
To make tissue paper and Mod Podge pennants, you need:
Tissue Paper
Mod Podge
Twine or String
Paintbrush
Garbage bag or Plastic Tablecloth
Start by spreading the plastic tablecloth or garbage bag on your work surface. Then spread out the string.
Fold your tissue paper into half, and then into half again making a long skinny rectangle. I reduced my thickness to 5 sheets of tissue paper at a time, and then folded just the 5 sheets.
Cut the tissue paper into triangles. Because of the folds in the tissue paper, this will actually make some diamonds and some triangles. Keep the diamonds, put the triangles aside for another project (like the Mod Podged Dinosaur Wreath I made).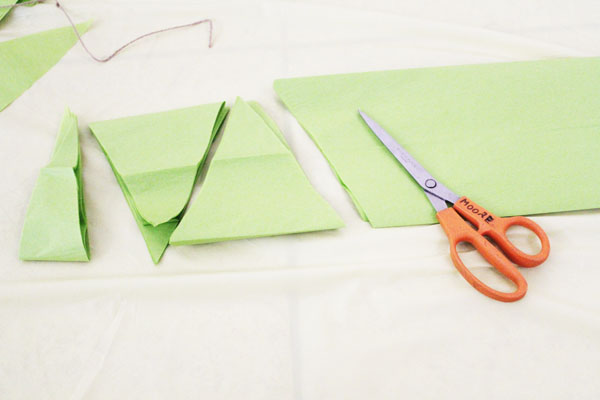 Put the diamonds out on your work surface, along the string.
Spread Mod Podge on the bottom half of each diamond.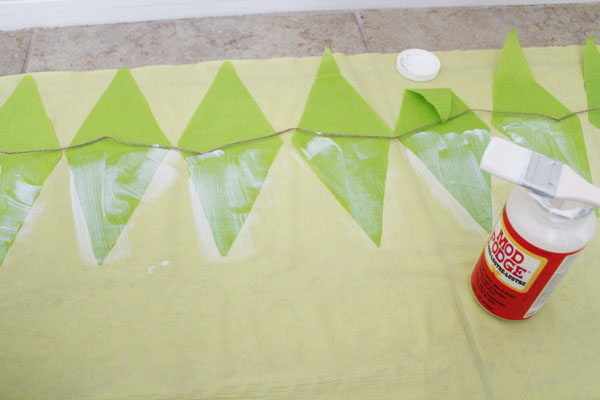 Fold the diamonds over to make triangles, sandwiching the twine between the layers, up by the fold.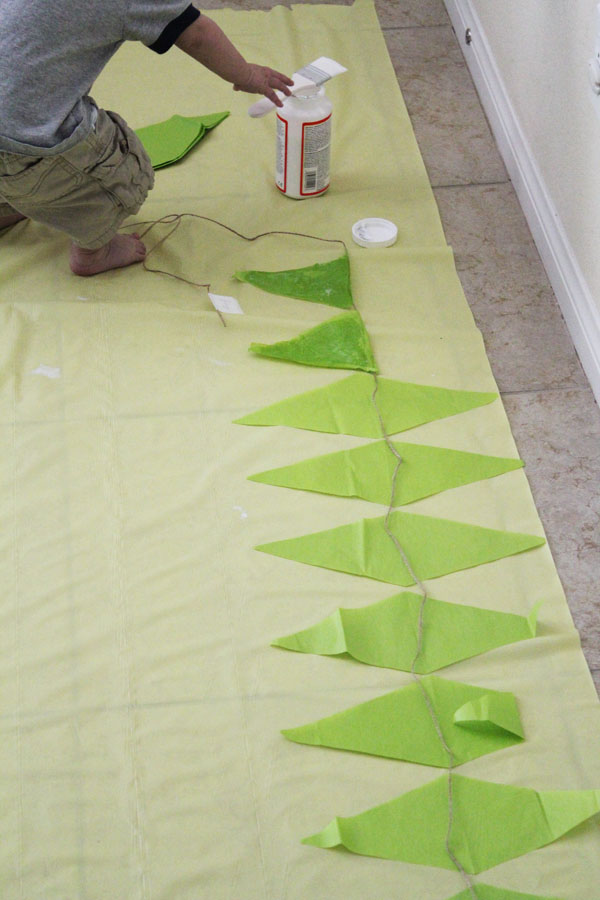 Repeat to make a banner the length you need. Let the Mod Podge dry for several hours or overnight. Hang up your pennant banners and celebrate!