Every girl can use another cute clutch in her closet. And if your closet isn't already overflowing with cute clutches, this one is so fast and simple to make, it is worth whipping one up. Who knew that you could throw together an accessory this cute in less than 15 mintues!
I made this clutch as the final craft for Craft Lightning week. All week long Angie from The Country Chic Cottage and I have been doing Lightning fast crafts – crafts that can be done in 15 minutes or less. In the morning we share the tutorial with you, and in the evening we do a roundup of Craft Lightning projects done by blogging friends of ours! I've had such a blast this week, and can't wait to share this last project with you…
To make the felt clutch, you'll need:
Fancy Felt (I bought mine at JoAnn's)
Fun clasp
Elmer's Precision Embellishment Glue (Elmer's sent me this glue to play with)
Sewing machine
Rotary Cutter or scissors
Chalk marking pencil
Start by cutting your felt to size. I cut mine 18″x11″. Fold it right-sides-together so that about 4-5″ are showing at the top. Stitch down the sides with a 1/4″ seam.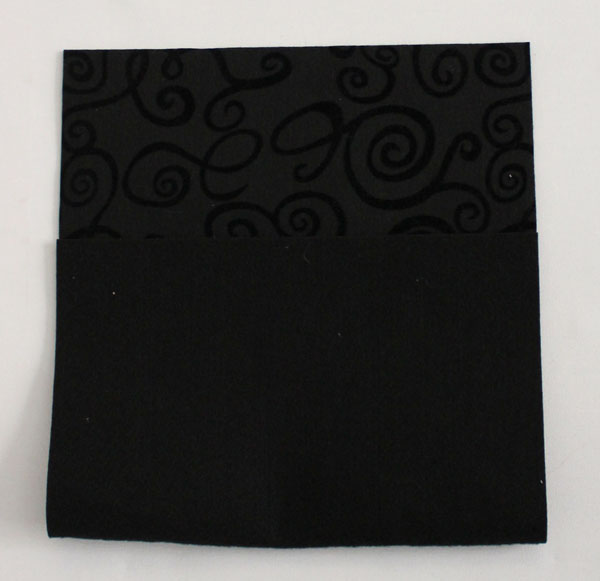 Fold the bottom corners flat so that the seam is up and centered. Mark the bottom stitched corners 1.5″ in from the corner, and stitch on the line. Cut off the excess. Do this on both bottom corners. This will give more body and structure to the bag.
Turn the bag right side out, and trim the corners of the flaps to give the bag a pleasing shape.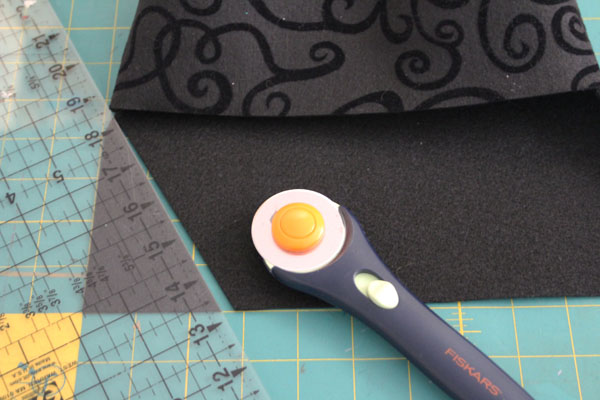 Have your glue and clasp handy. I used the Elmer's Precision Embellishment Glue. The super fine applicator tip makes it easy to apply the glue.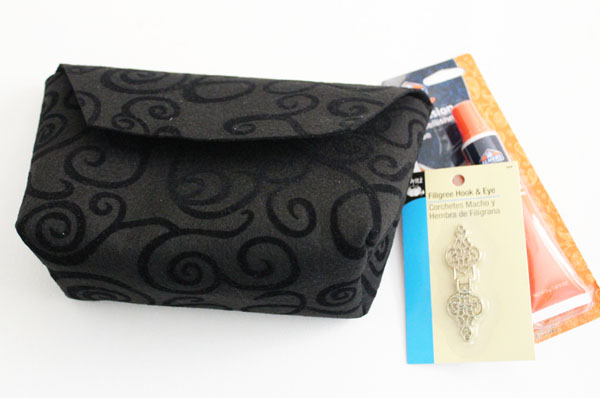 I put the glue on the back of the clasp.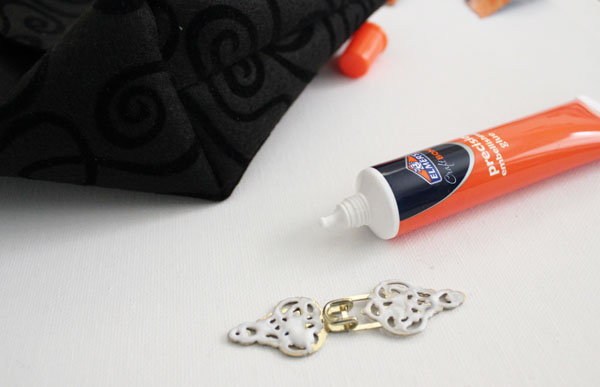 After placing the clasp, I put a heavy object on top to make sure the felt and clasp got properly smooshed together. ( <— technical term right there)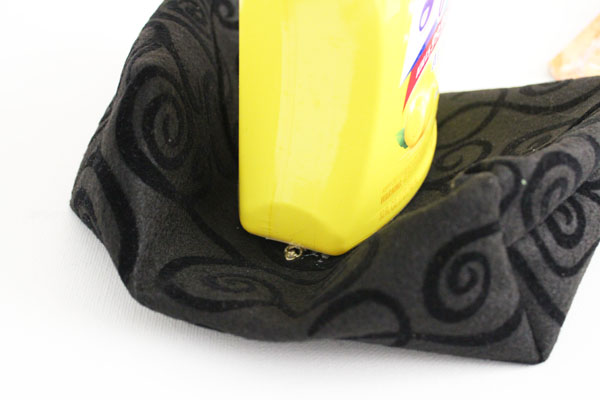 I let the glue dry overnight, and then I had a fun fancy felt clutch to take out with me!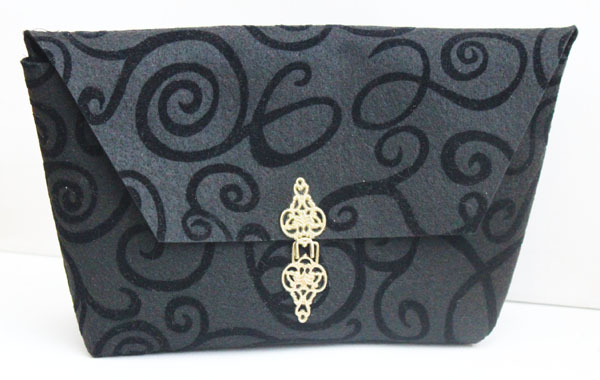 I was provided the Elmer's Embellishment glue to play with, however this post is not sponsored. All information and opinions contained within this post are mine and mine alone.