Looking for something fast and easy for Father's Day? Whether you plan to make it yourself, will have the kiddos make it, or just need something to print off so you can customize it for dad's special day, I've got you covered with these 30+ Fast and Easy Father's Day Gift Ideas.
Dads come in all types – the bookish dads, the movie dads, the geeky dads, the food loving dads, playful dads, fun dads, serious dads, history-loving dads… remember that no matter what kind of dad you're creating for this Father's Day, they all have one thing in common. They are dads. They love their kids, and anything that comes from the heart.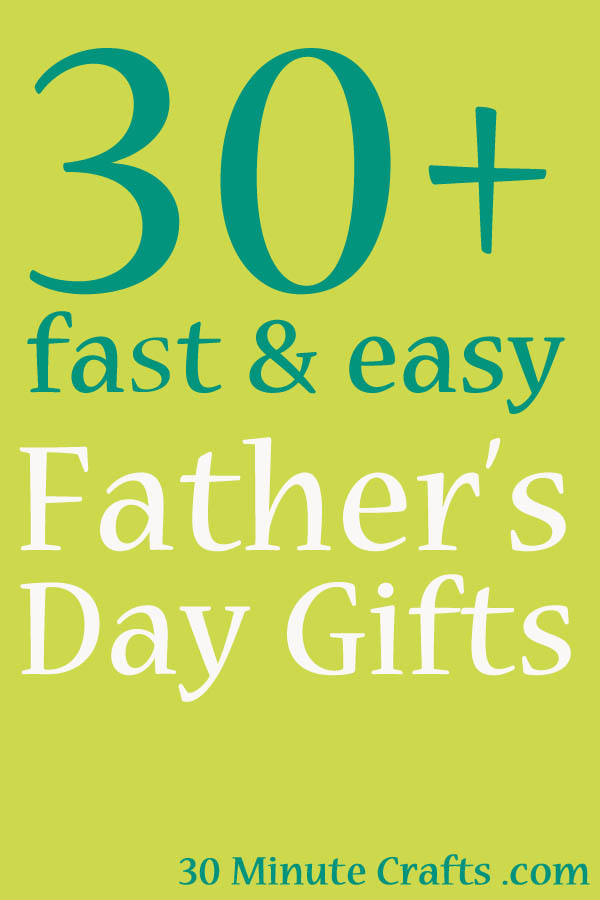 Print a story template, DIY a mug or beer stein that is sure to become a new favorite, create a playful twist on the old "tie for Father's Day" standby, or print up a card to give him with his favorite baked treat. Creating something special for the dad in your life this Father's day is a great way to show him how much he means to you.
Sure, you could give him a day off from killing spiders, changing the oil, and piggy back rides. But perhaps what he wants most is a steak to grill or a day in the backyard that doesn't involve a lawn mower. Come up with the perfect gift as you check out these 30+ Fast and Easy Father's Day Gift Ideas.