My son loves to draw, and leaves his drawings all over the house. They get lost, his little brother destroys them, or they just find their way into recycling… a much better way to keep all his drawings together would be with this simple and easy sketch book! Just an empty cereal box and some computer paper whips up the perfect sketch book! Of course we could decorate the front, but I love how graphic and colorful it is as is. A simple, fun, and inexpensive way to organize children's drawings. Also a great alternative to a traditional coloring book. A great impromptu craft to do at grandma or auntie's house… though you may have to use the box from their fiber-rich cereal instead… ha!
This would also be perfect for drawings that are already made. They could be put together this way to create a "portfolio" perfect for any budding artist! Use materials you already have around the house, and simple enough that your little one can help to create it.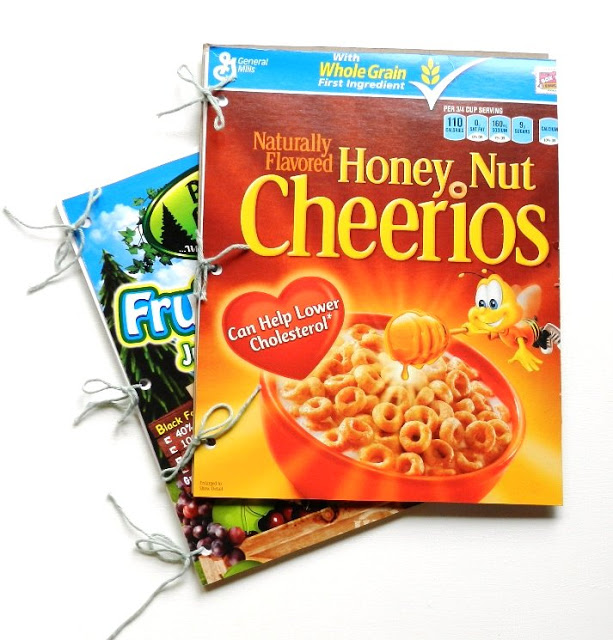 Pin this idea for the next time you have an empty cereal box… but be sure to pin from the original source!