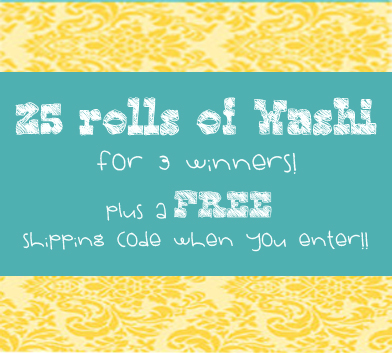 Do you love Washi Tape? I do! Such a fun and easy way to dress up just about any project!
The lovely folks at Downtown Tape are having a super simple giveaway:
1. Click on this link: Washi Tape Giveaway
2. Pin the 4 images
3. EVERYONE who pins all the images gets a free shipping code.
4. Pin by 7pm MST on 6/2/13 and you could be one of THREE lucky winners who EACH win 25 rolls of Washi Tape!
 Simple, right?