Are you a fan of the Faux wood craze? It is popping up everywhere, even on candles. And though wood print on candles doesn't really make a whole lot of sense when you think about it… it looks super cute! And sometimes a little whimsy in decor helps brighten a room. Because even a room should have a sense of humor, right? Plus, these DIY candles look great… and you can make them yourself quick, easy, and on a budget!
Plus, when you decide that your LED candles need a change, you can always switch out the paper to match your latest decor whims.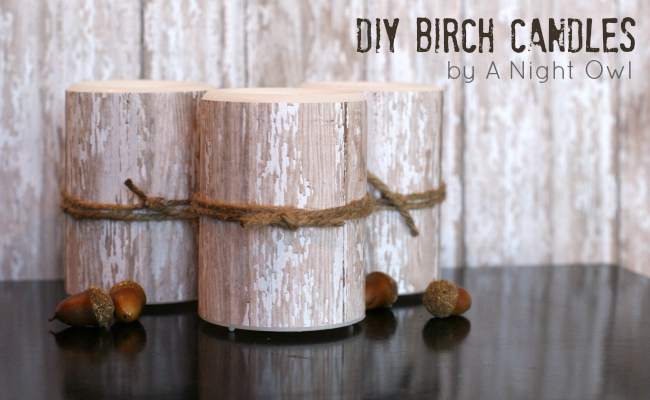 You'll want to pin these DIY Candles to your latest decor ideas Pinterest board, but be sure to pin from the original source.