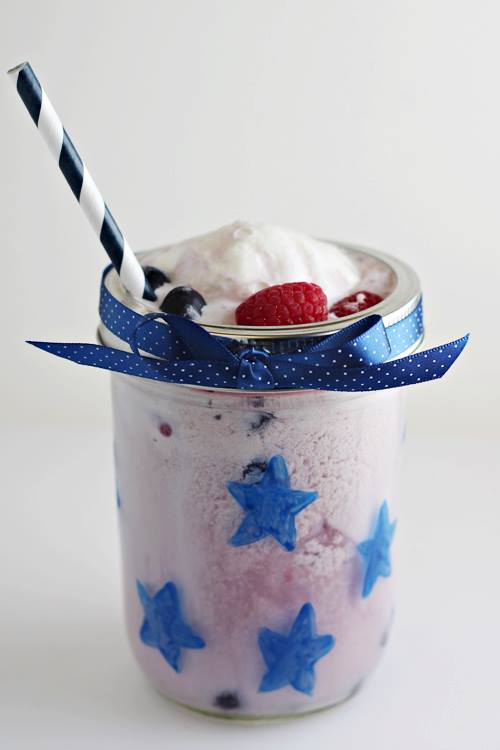 Serving drinks in a mason jar isn't new or earth-shattering, but having glass paint to customize your mason jar is pretty new! I decorated some mason jars with a little patriotic flair as part of the Cook and Craft series I'm doing with my friend Brandie from Home Cooking Memories. She whipped up a delicious Raspberry Tea Float to serve in the patriotic mason jar glasses. Doesn't it just look yummy! Sure, you could serve lemonade or plain ol' iced tea in these decorated mason jar glasses… but Raspberry Tea Floats? Yum!!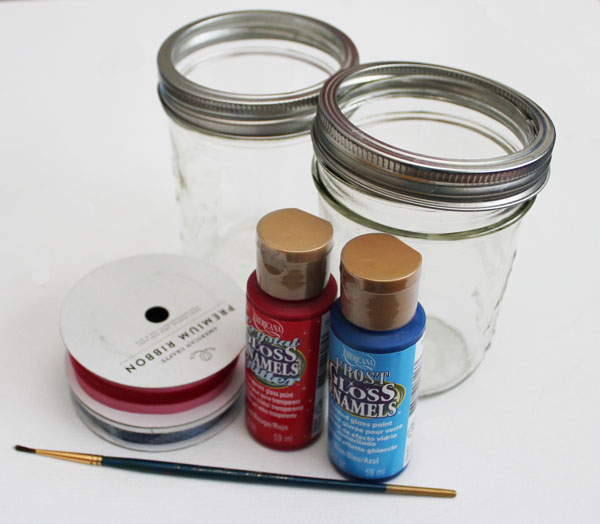 Decorating the mason jars is simple. You need:
Mason Jars with metal rings (you don't need the flat lid)
Ribbon
Hot Glue
Alcohol (the rubbing kind, but if you want to grab some Vodka to spike your lemonade, go for it!)
Glass Paint
Paintbrush
Start by tying the ribbon around the metal ring of the mason jar. You can double-knot and trim the ends like I did with the red ribbon, or tie a bow like I did with the blue. Secure with a dab of hot glue.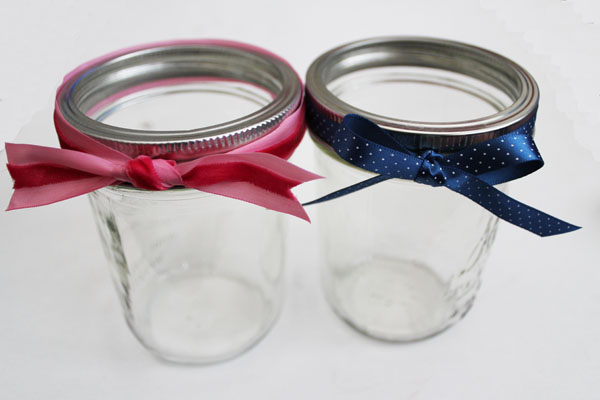 Clean off the surface of your mason jar with the rubbing alcohol, and start painting on your stars. Glass paint doesn't go on perfectly smooth, so embrace the imperfections. They add character.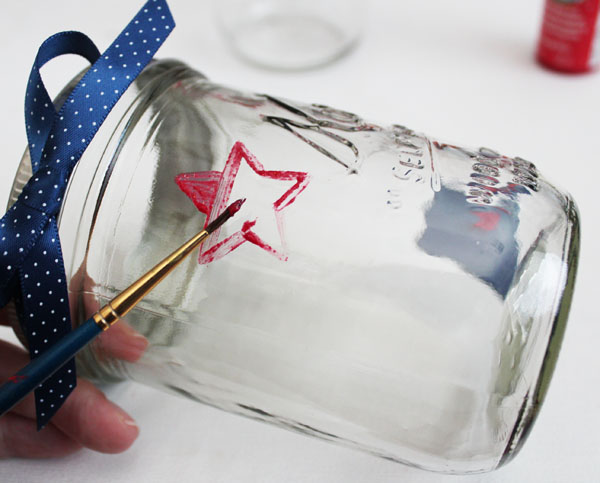 Follow the instructions on your paint to cure it. Let set for several days and/or bake in an oven to make it dishwasher safe. Then serve your favorite drink in them… which just might be Brandie's Raspberry Tea Float!