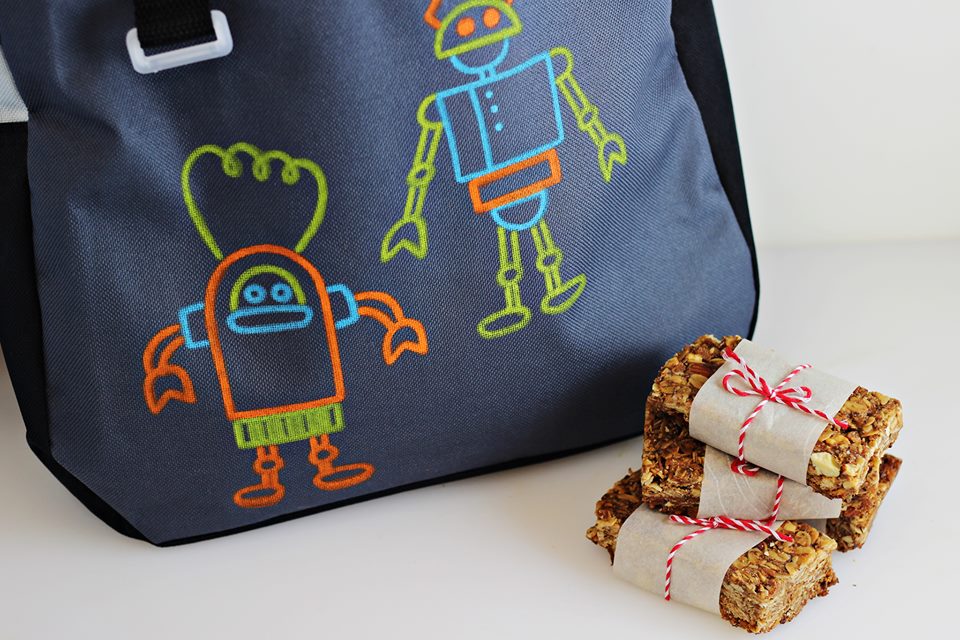 Looking for some fun, easy projects to do with the kids this summer? If the lazy days of summer have already turned long and boring with too much time spent in front of the TV, I've got you covered! I've partnered with my friend Brandie from Home Cooking Memories to bring you a "Summer Cook & Craft" series for the next 4 weeks. Each week, we'll share with you a simple treat and a quick craft you can do with your kids.
This week, I want to share with you how to turn that ratty school backpack into a summer pack. If you're going to go to museums, parks, pools, and playdates this summer, your kids will need something to carry their towels, suits, toys, electronic devices, snacks, and whatever else. Because otherwise you'll be carrying all that stuff. Which is never good.
Brandie is sharing these yummy Peanut Butter Coconut Granola Bars. Yum-o! Have you ever made homemade granola bars? You'll have to go check out her recipe. These are perfect for summer… toss them in a baggie, throw them in the backpack, and you've got a great summer snack that won't melt in the heat, doesn't need refrigeration, and is super yummy!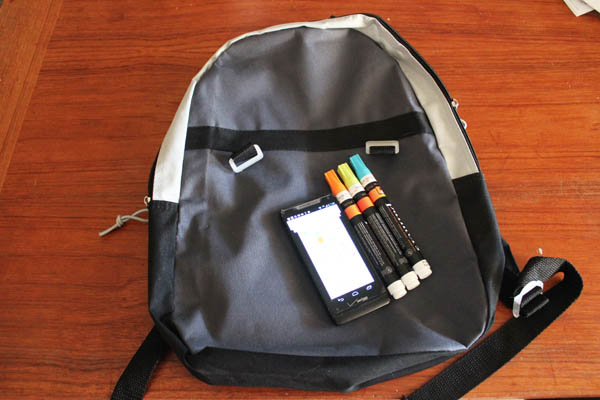 So take their school bag and let them have at it. I grabbed my son's plain school bag and some paint pens. You could use puff paint, decorative Duck Tape (which you might need if the backpack has seen significant wear this school year), fabric paints (there are some awesome fabric spray paints out that would work well)… whatever you have on hand or happens to hop into your basket at the craft store. If your kids love to sew, let them sew patches of fabric on… whatever they want – this is their summer bag.
I used my phone to look up pictures of robots for this bag. Coming up with a robot image on my own is tough, but I can freehand a decent copy of an image if it is put in front of me. Feel free to look up inspiration images of your own.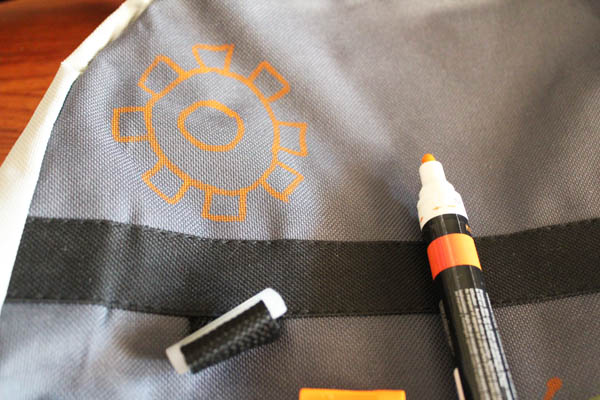 I added gears, nuts, whatever parts I thought would be fun.
Break out of the summer rut by making a fun project out of your boring old school bag!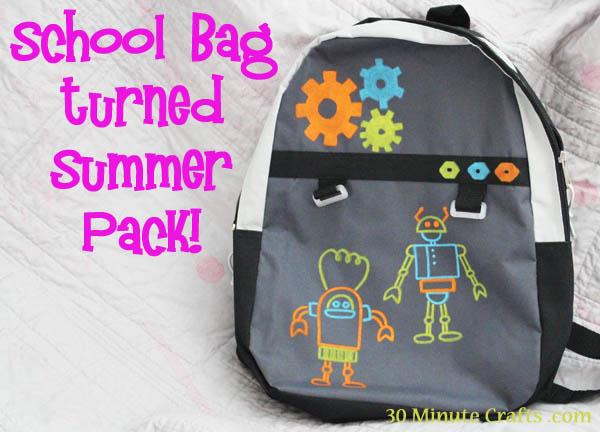 Make sure to check out Home Cooking Memories so that Brandie can show you how to whip up those yummy snacks as well!