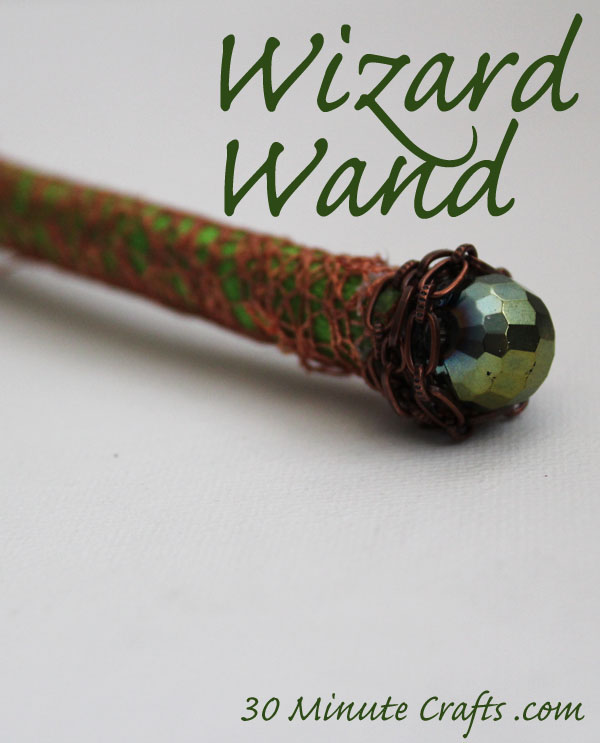 Last week was Wizard Week at summer school, so all the kids dressed up like Wizards. No Wizard Costume is complete without a wand, so I made my son a wizard wand to go with his costume. The wand was simple to make, you can whip one up in less than 30 minutes!
Here are the supplies I used, you can customize them to your color scheme. My color scheme was aqua & green with copper.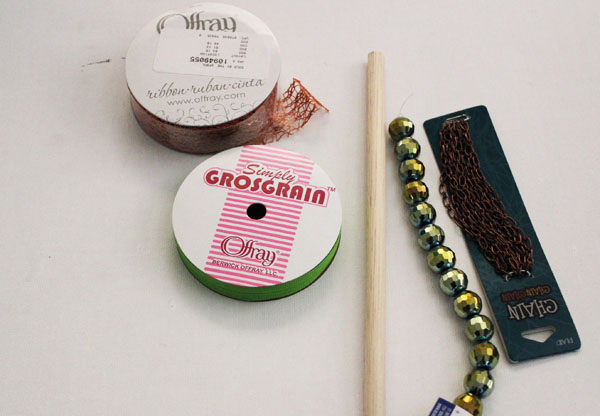 Green Grosgrain Ribbon (you could use satin – it doesn't matter)
Copper ribbon (this was like a lace/mesh and was PERFECT)
Copper chain
Dowel
STRONG double-stick tape (not shown)
Glue Gun (not shown)
Large bead – mine went with my color scheme perfectly, if you can't find one that works with your Wizard colors, a crystal or glass bead would be a great option.
Cut the dowel short – I think mine was about 8″. With young kids, the shorter the dowel, the more likely they won't try to use it as a weapon. For some reason long sticks invite trouble.
I put a length of double stick tape down the dowel. This double stick tape is from American Crafts and is fantastic. Curve it to the shape of the dowel, and take of the orange-y plastic sheet to expose the other side of the adhesive.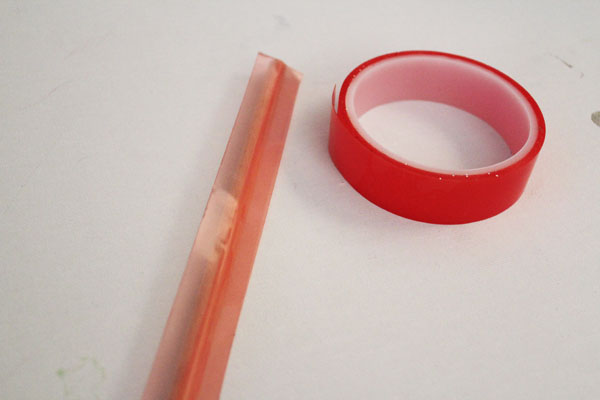 At an angle, wrap your green ribbon around the dowel from one end to the other, completely covering the wood.
Once you've covered the dowel with the green, go back and wrap the copper around the dowel. The green shows through the holes in the lace-like ribbon.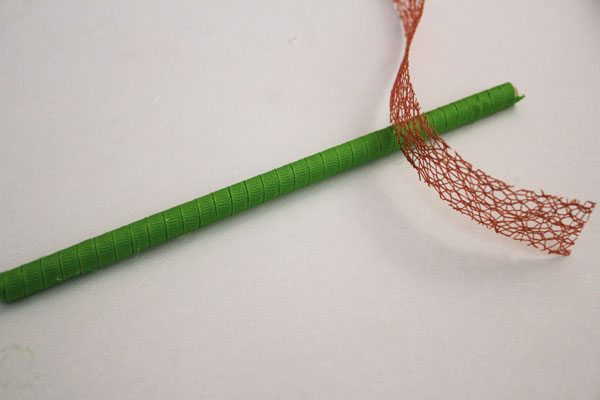 Use hot glue to glue the bead to one end. Point the holes to the sides, they'll get covered up in the next step.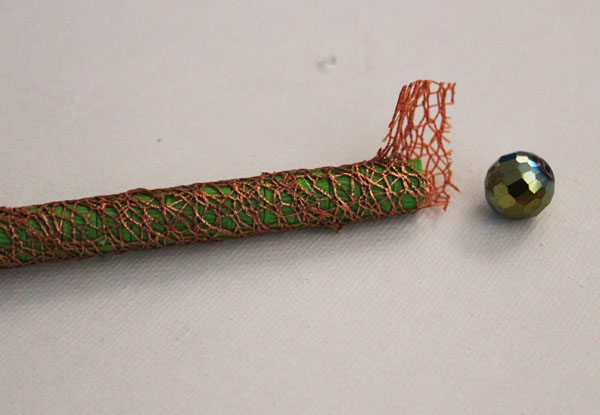 Wrap the copper chain around the base of the bead, about half way up to cover the holes in the bead. Use hot glue to secure it.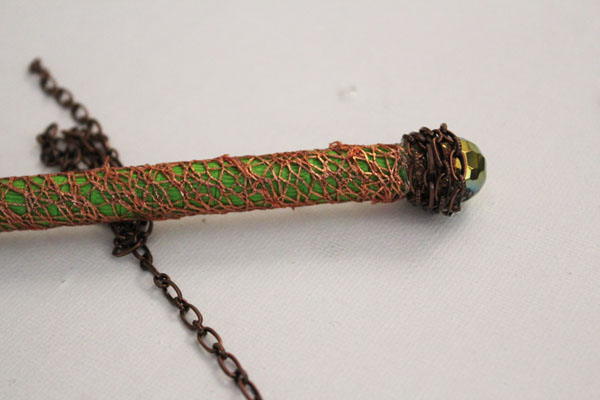 That's it! Your little Wizard can start playing with their new Wizard Wand while you work on the rest of the costume…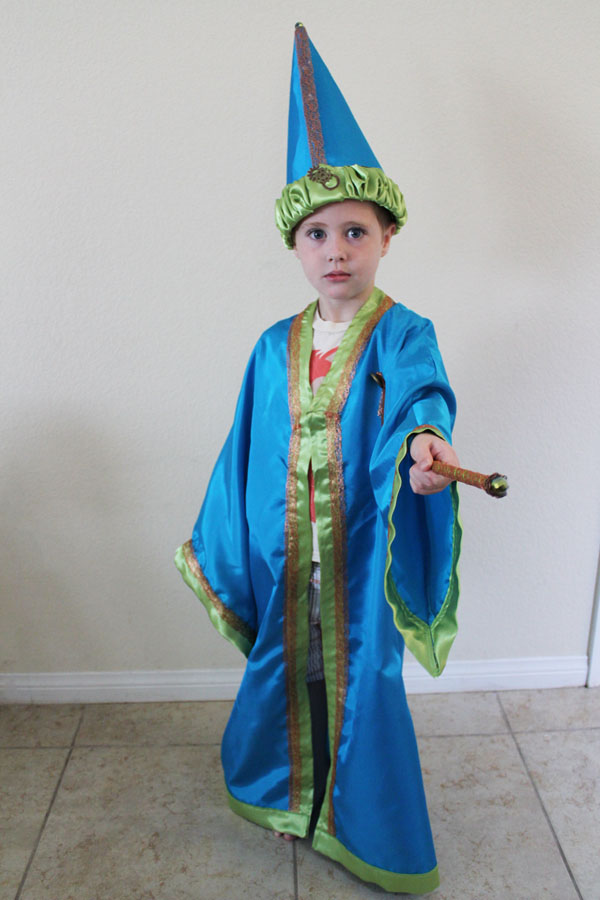 When making a big project like this, it is great to have quick parts to get done fast. I was able to make the wizard hat and wizard wand before bedtime, and finish up the wizard robe after my son was asleep. But he could sleep soundly knowing that mom already finished his hat and wand, and they were satisfactory, so the rest of the costume was sure to be just fine!