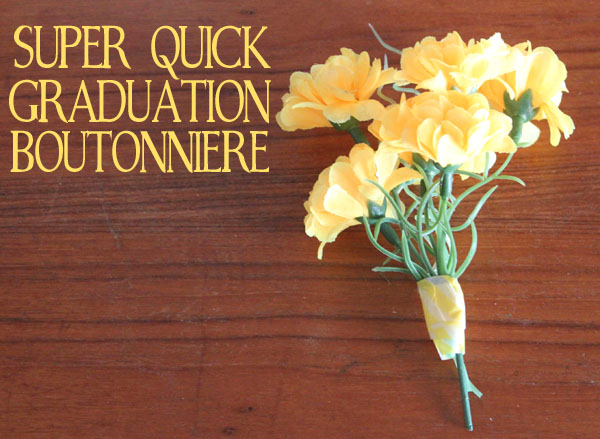 My son's preschool graduation was yesterday. As I was in the shower getting ready to go, I thought "Oh man, I bet the other moms are going to bring flowers for after the graduation performance."
I'm not sure how, but it seems I often miss the "mom memo" on these kinds of things. But THIS time. THIS time, I remembered – with a whole 5 minutes to spare. So I ran into my craft room to whip up a boutonniere for my son. I was sure he was going to LOVE it.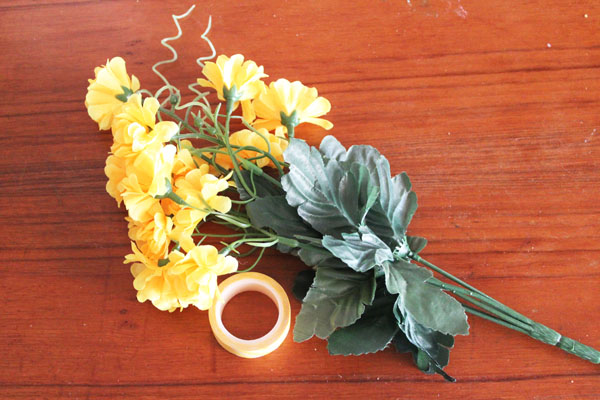 I just needed a few things:
Fake flowers
Washi tape
Scissors
Safety Pin
I cut off and pulled off segments of the flowers that were about the same length.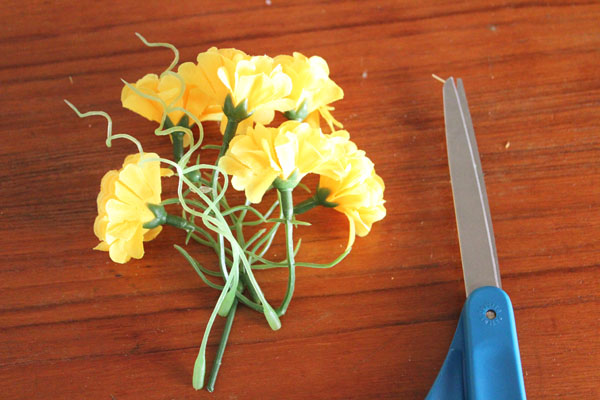 Then I wrapped Washi tape around the stems, and cut off any extra bits of the stems that didn't look pretty.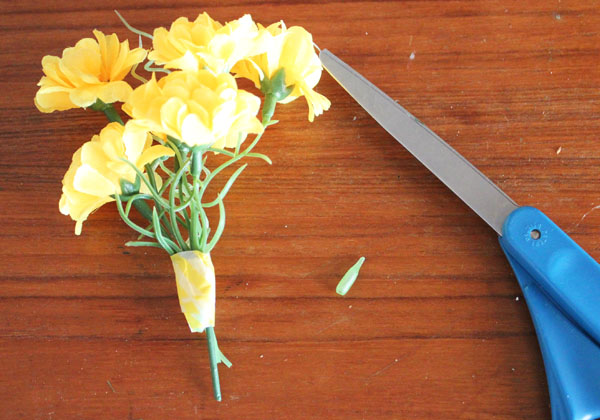 That was it! All that was left was to pin it on my son. Who was going to be THRILLED.
Um, except the other boy in the class who was graduating – his mom brought him BALLOONS.
And you can guess what my son wanted.
I'll give you a hint. It was not flowers.
He was nice enough about the flowers, and he thanked me very politely. But, he made his feelings known.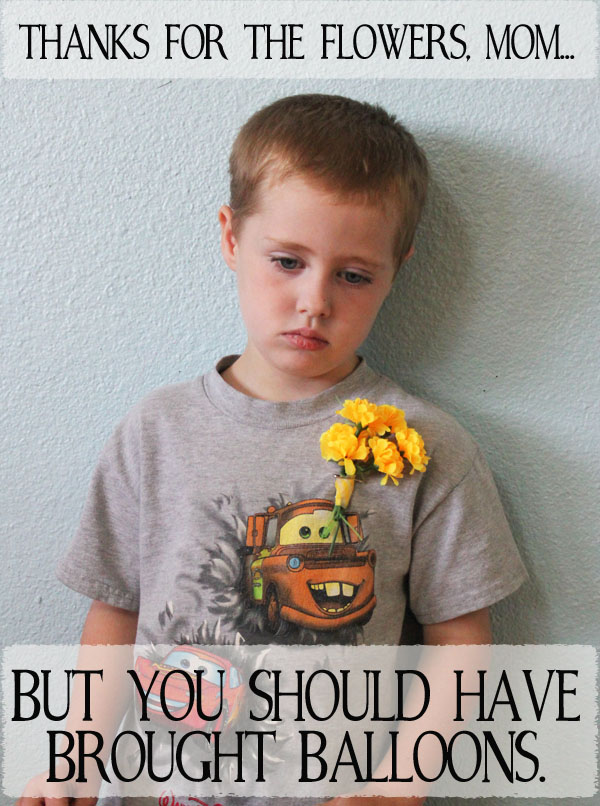 Oh well. Maybe next time I'll get the mom memo.
If you want to check out a time when I WAS a rockstar mom, you can go see today's post on my other blog, where I made an ever-changing maze for my son.