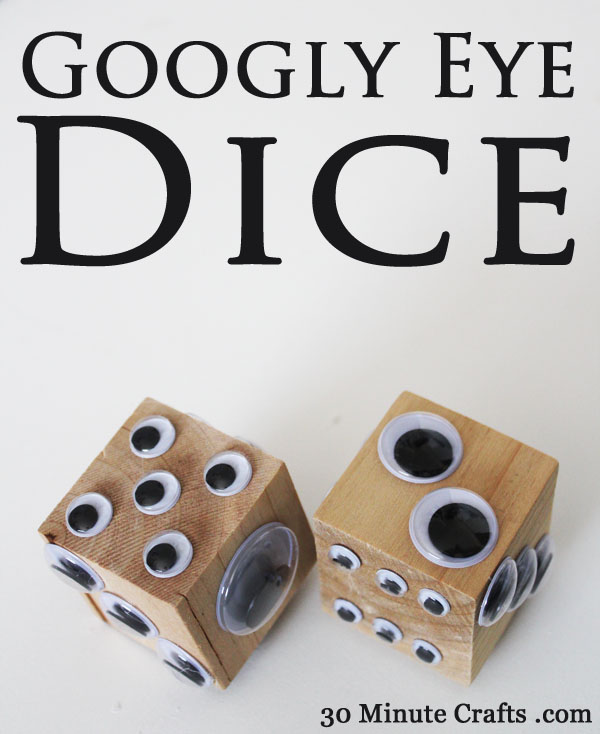 Google eyes, goolgy eyes, wiggle eyes… whatever you call them, I love to craft with them. Throw two googly eyes on anything, and you've got the perfect 10 second craft! I have lots and lots of googly eyes around the house, so making this set of googly eye dice was simple. If you have kids, substitute these dice on your next game night, and watch the giggles multiply. Of course, I'm sure Vegas wouldn't consider them legal for playing craps – I'm sure the googly eyes change the odds in all kinds of unpredictable ways – but for a simple family game night, these dice are easy to make and fun to use.
I made these dice as part of Craft Lightning week! My friend Angie from The Country Chic Cottage and I are doing another week of Craft Lightning – Crafts that can be done in 15 minutes or less! Yup – Lightning fast! And, we've rounded up a whole group of friends to join in with us. Each morning, Angie and I will share a Craft Lightning tutorial… and each afternoon we'll share with you Craft Lightning tutorials from our friends around the web! Let's get started on this fun googly eye craft…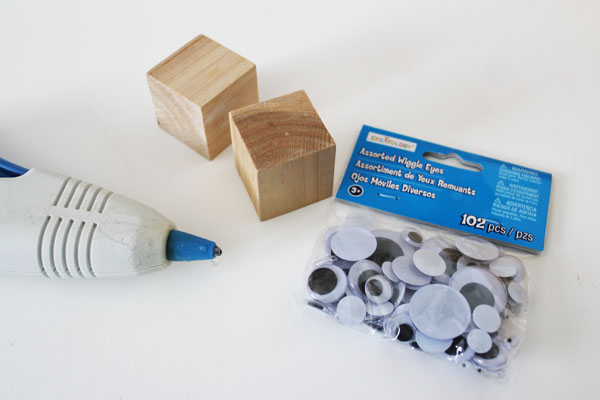 To make your own googly eye dice you need:
A package of wiggle eyes. I used assorted sizes, but you could use all the same size
Hot glue gun
Wooden blocks – Mine are 1.5″
Pencil or pen
Start by sorting your googly eyes. I wanted to use the largest eyes on the side with just one, and go down to using the smallest on the side with six, just to add a little interest.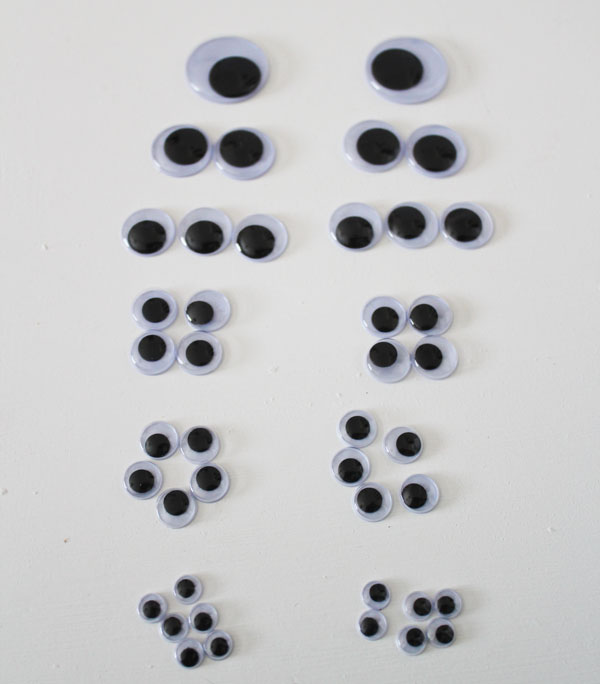 Mark the sides of the blocks with a pencil or pen. You might not know that dice are not randomly numbered – the top and bottom of each die always add up to 7. So, if 6 is on the top, 1 is on the bottom. If 5 is on the top, 2 is on the bottom. And so on… If you want to be more accurate, you can grab a pair of dice from a board game to compare as you are making your googly eye dice.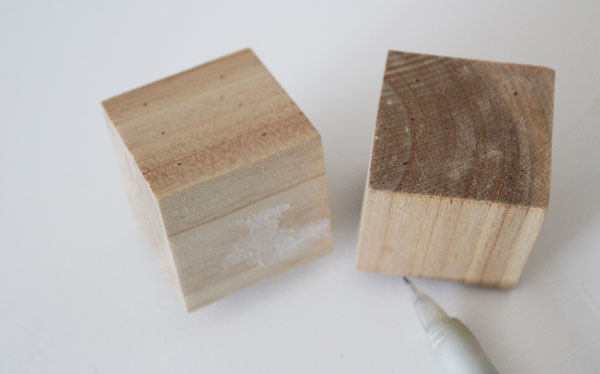 Using a hot glue gun, carefully put your googly eyes on the dots.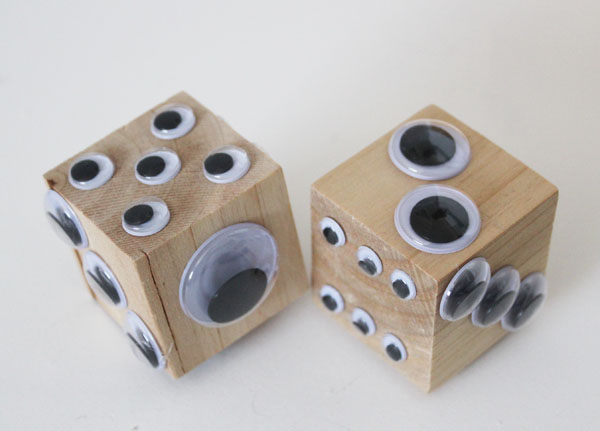 That's it! You're all set! Now start using your fun and whimsical dice at your next game night!
Be sure to check back this evening for even more fun quick and easy Craft Lightning projects!