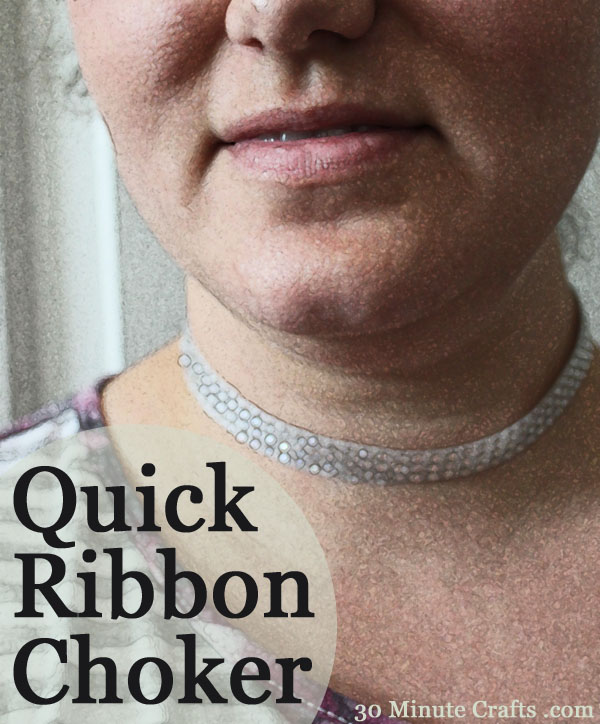 This simple ribbon choker takes only a few supplies and a few minutes to make. When you want to add a little bling to an outfit, you can… in just a few minutes!
I'm sharing this post as part of Craft Lightning Week – Angie from The Country Chic Cottage and I are teaming up with Craft Bloggers from all over the net to share craft tutorials that can be done in just 15 minutes… or less! These quick crafts will keep you inspired and crafting through the rest of the summer and into the school year! Come back this evening and I'll have a roundup of quick craft tutorials from my crafty friends!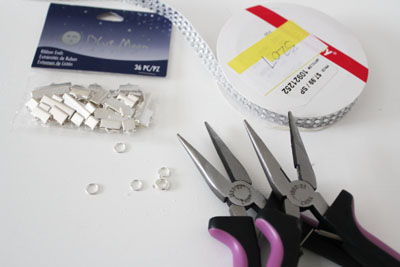 Now… on to today's project! To make this simple ribbon choker, you'll need:
Sparkly ribbon (you can use regular ribbon if that is what you have on hand)
Ribbon clamp fasteners
Pliers
Jump Rings
Necklace Clasp
Start by measuring the ribbon around your neck. At the point you need to cut, pick off two or three rows of gems using your pliers.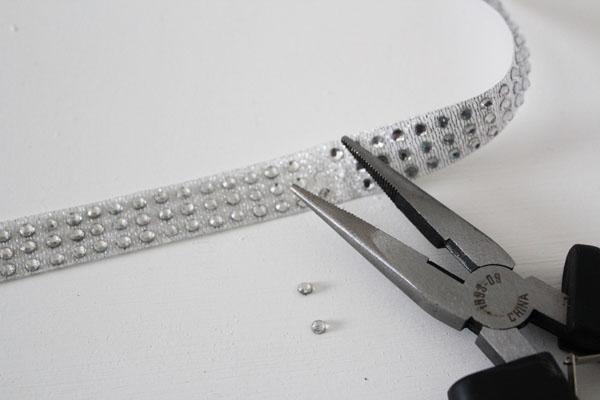 Fold over the end of the ribbon, and add a clamp. Squeeze tightly with your pliers! If you're worried about the pliers leaving scuff marks, put a small piece of fabric or paper towel between the pliers and the clamp.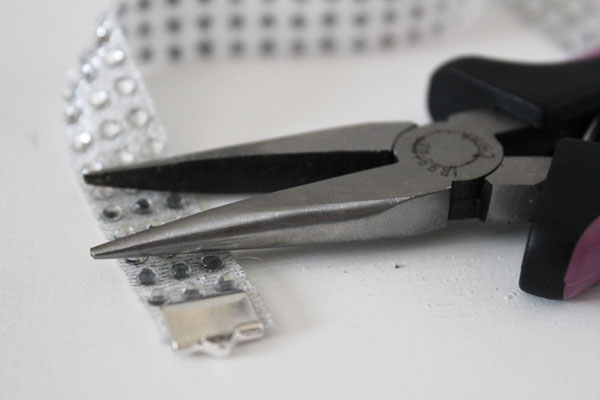 Add the necklace clasp to each side using the jump rings.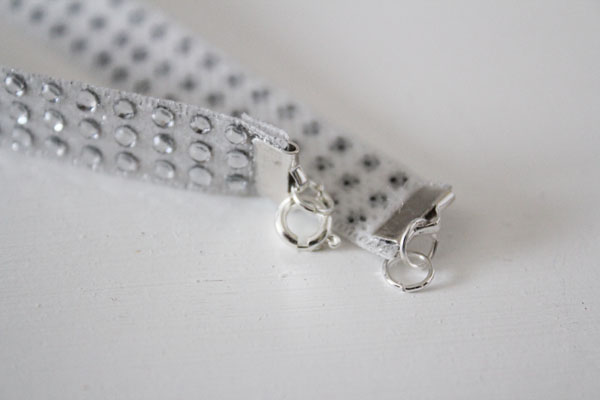 That's it!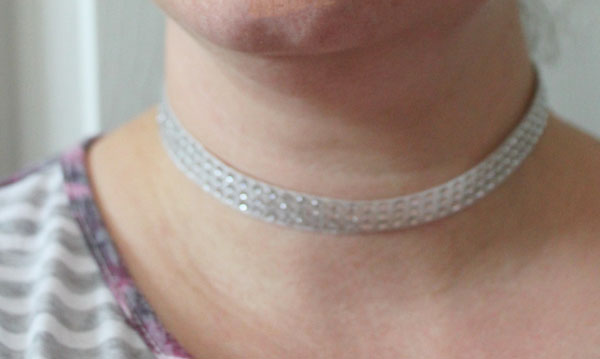 Be sure to come back this evening for more great Craft Lightning tutorials!