It is back to school time, and with it comes new clothes… and new accessories! I'm finding myself severely crunched for time as the big day approaches. Luckily, my son won't be needing hair clips… but if there is a little girl in your life who would appreciate new hair accessories to go with her new back to school clothes, these button hair clips are perfect.
They are simple and inexpensive to make. If your child is young, you'll want to handle the hot glue, but she can pick out the buttons herself – making a completely custom set! You might want to pull out several sets of clips and spools of ribbon, because after making one set, chances are that you'll both want to whip out several more pairs!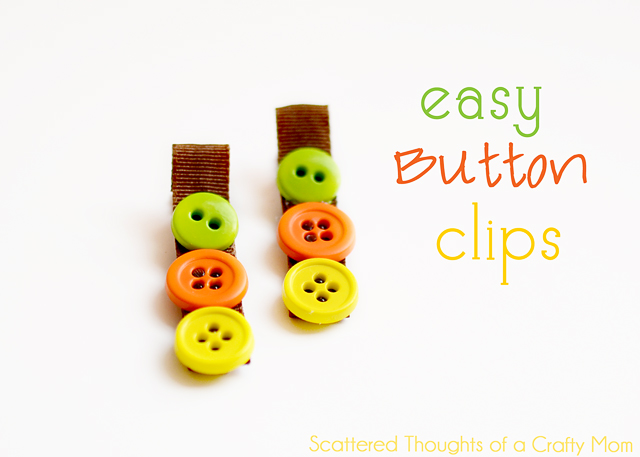 You've got a pinboard filed with crafts you plan to make someday… pin this, but be sure to pin from the original source.