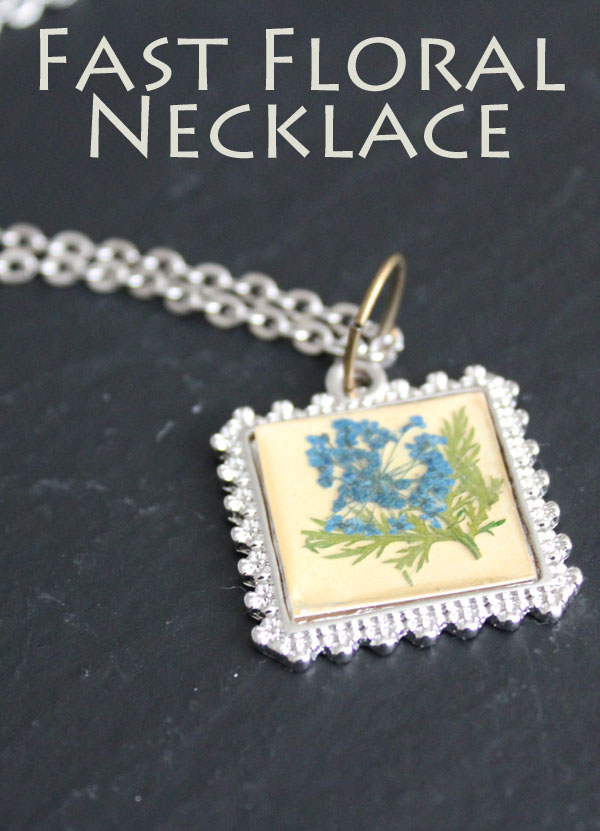 Don't you love this floral necklace – you won't believe how fast and easy it is to make! I made this necklace in about 10 minutes… it only takes a few minutes, and the right supplies to whip it up! Grab your supplies and whip up your own fast floral necklace.
At the end of July I went to CHA (pronounced spelled out as "C-H-A", and not "cha" as in "gotcha", in case you were wondering). CHA is the Crafts and Hobby Association trade show. I was super lucky because it was held in my own backyard – right here in Vegas! I've gone to CHA a couple of times, and there is so much to like about it… but I have to tell you that my favorite part of CHA is the make & takes. Many of the brands showing their products at CHA offer a make-and-take at their booth. This make and take allows stores considering purchasing the product to see what it does, gives them ideas for classes to offer in their stores, and is super fun.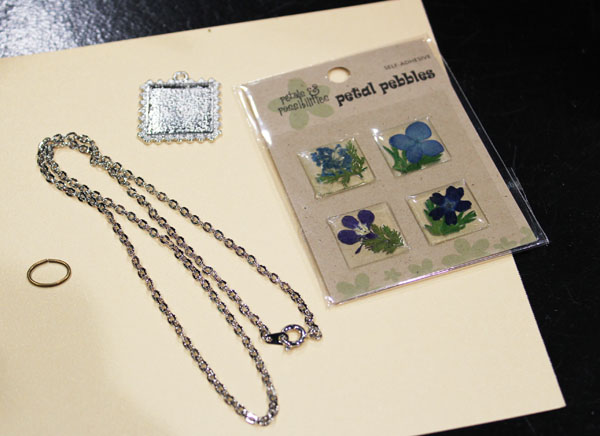 I love make and takes because they all take less than 30 minutes! And I love a good 30 minute craft! I made this simple necklace at the Blue Moon Beads booth. Let's get started on the step-by-step tutorial, shall we? Here is what you need (I've added some affiliate links to help you find these supplies if you want them):
Necklace
Jump Ring
Pendant Blank

Petal Pebbles

Scrapbook paper (this is from DCWV)
Adhesive Glue Dot
This is a super easy craft, great to do with a group of teenagers or at a craft-and-wine night where you want a quick and easy craft, and then plenty of time to dish and drink.
Just put your Petal Pebble on the scrapbook paper. The Petal Pebble is basically a sticker with a pressed flower already inside. Genius, right? Then trim the scrapbook paper flush with the Petal Pebble.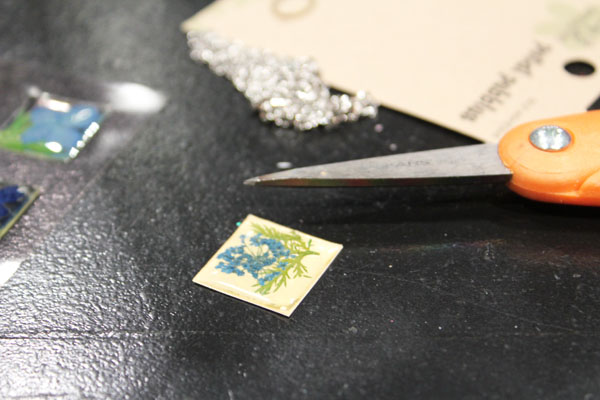 Use the adhesive dot to attach the scrapbook-paper-backed Petal Pebble to the center of the pendant blank.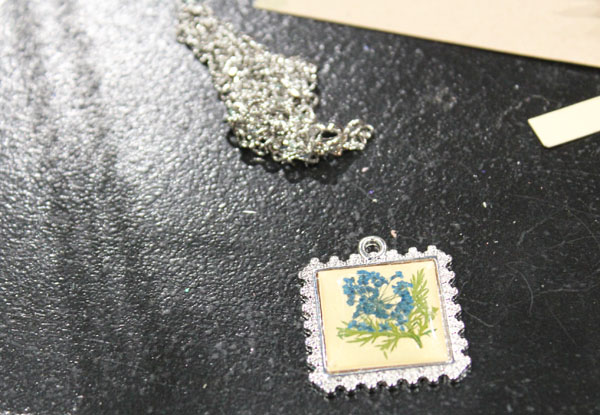 Then open the jump ring, attach it to the top of the pendant blank, and string the pendant onto the necklace! So easy!!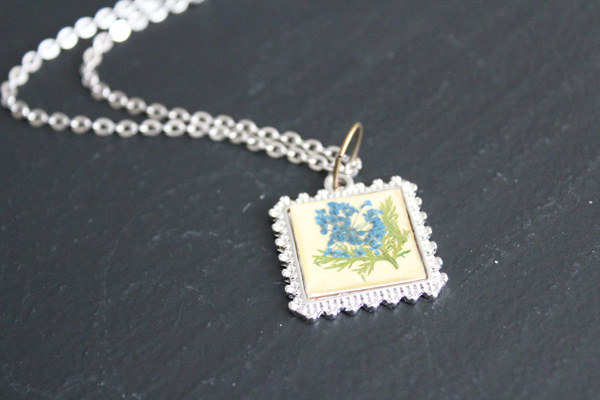 Thanks to Blue Moon Beads for having such a fun make and take project! And be sure to come back all week long as I share more of these fun and easy make-and-take crafts!