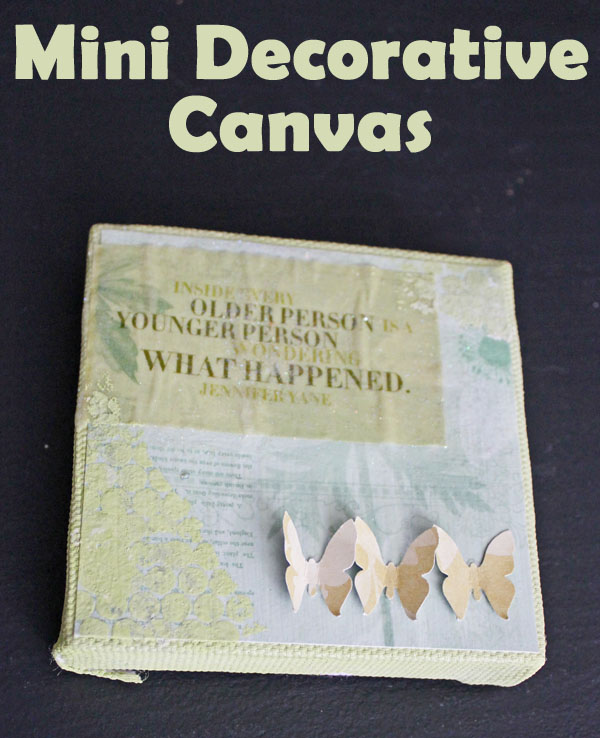 The mini canvas over at the DCWV booth at CHA was packed every time I walked by. This quick and easy craft is so fun, and so customizable! Pick your own colors, your own quote, and you have a completely different project!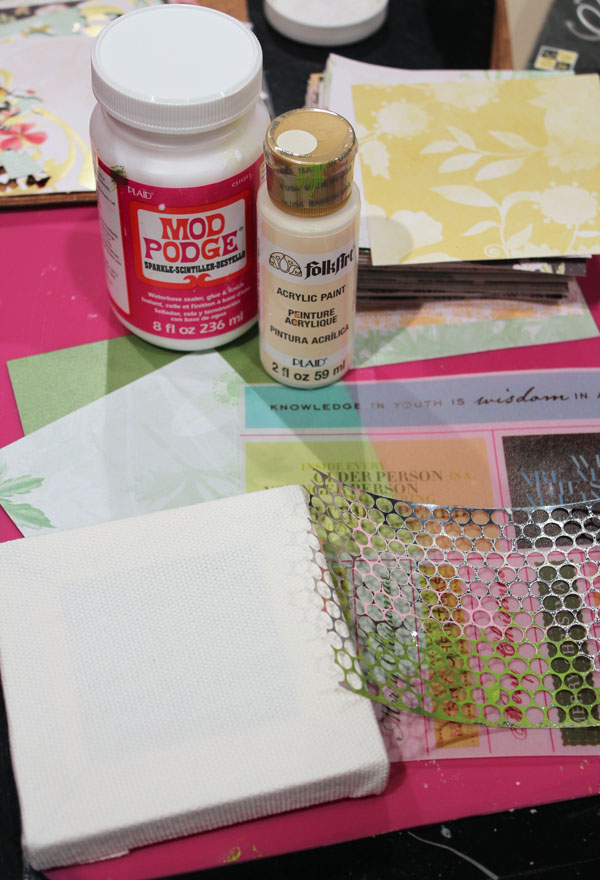 If you want to make your own custom quote mini canvas, here are the supplies you'll need (I've added Amazon affiliate links here in case you have trouble finding the supplies):
DCWV – Quote Pages

DCWV Scrapbook papers
Mini Canvas

Butterfly Punch

Paint
Foam Paint Brush
Mod Podge

Sparkle Mod Podge

Mesh Screen (optional)
Start by painting the edges of the canvas.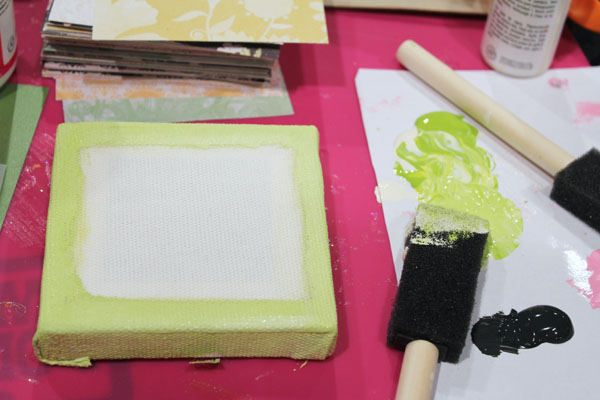 Cut the scrapbook paper the size of the canvas, and secure on top with Mod Podge. Add quote on top.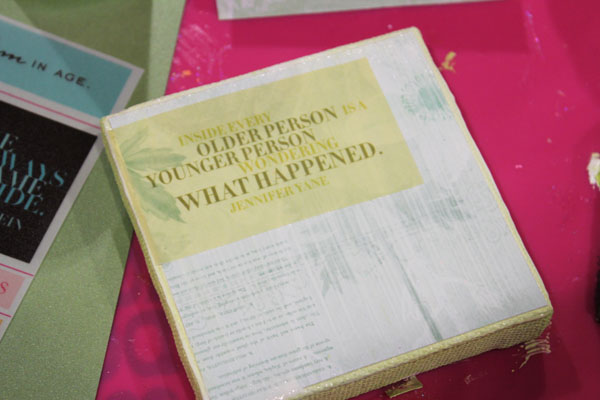 Cover with Sparkle Mod Podge.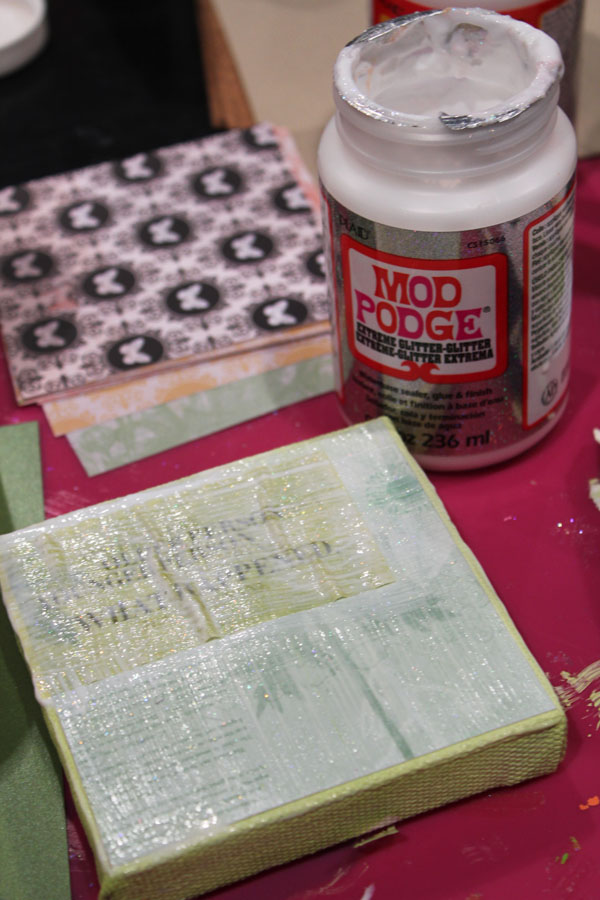 Punch butterflies out of scrapbook paper, fold wings up and secure with a dab of Mod Podge in the middle of each butterfly.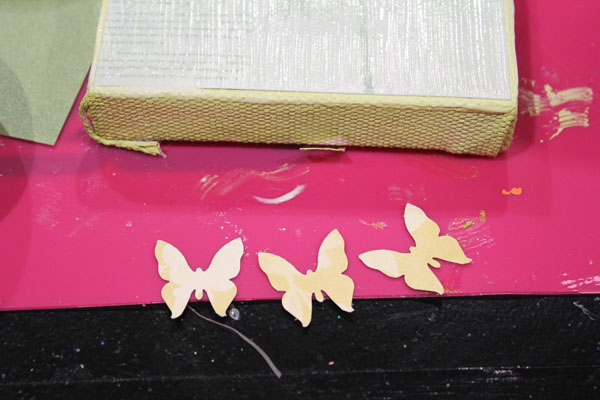 If you want to add some extra embellishment, put a screen down, paint over it at the corners, then remove the screen.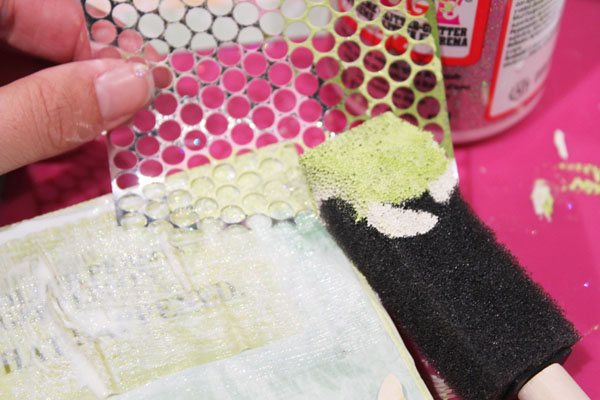 Wait for your canvas to dry before you hang your mini quote canvas.