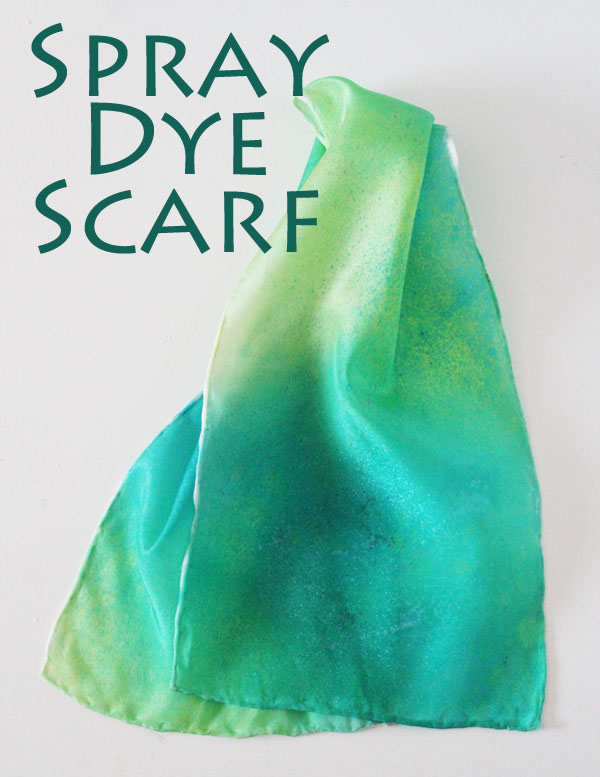 Tulip came out with new one-step tie-dyes in super convenient squeeze bottles, bringing back tie-dye in a BIG way. Suddenly tie-dye was easy to do, fast with kids, and even more fun for moms (with less steps and much less clean-up). I've played with the squeeze-bottle tie dyes, making a tie dye sampler quilt and tie dye zippered pouches.
At CHA I got to see Tulip's latest and greatest – tie-dye in spray bottles! The squeeze bottles are still great for traditional tie dye, but the spray gives even more options for adding and blending colors.
At the trade show, Tulip had their new spray bottle tie-dyes and silk scarves for us to try them out on. I loved how my scarf turned out!
To make your own spray dyed scarf you need the following (I added amazon affiliate links to help you find these items if you need):
Tulip Spray Dye Kit

Tulip Fabric Sparkle Spray

Silk Scarf
First, lay out the scarf on your protected work surface. Prepare your spray dyes – just add water to the fill line and shake.
Start by spraying one color, then spray the other color in the empty areas.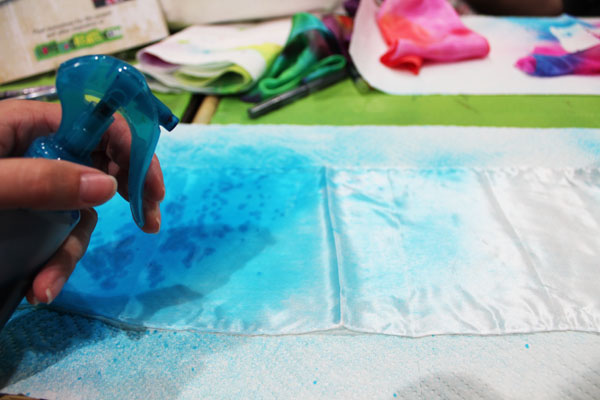 Spray on the shimmer spray.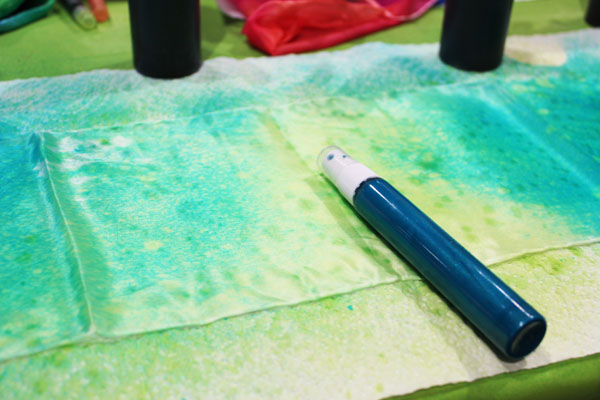 Just let the scarf dry, and you're all done!