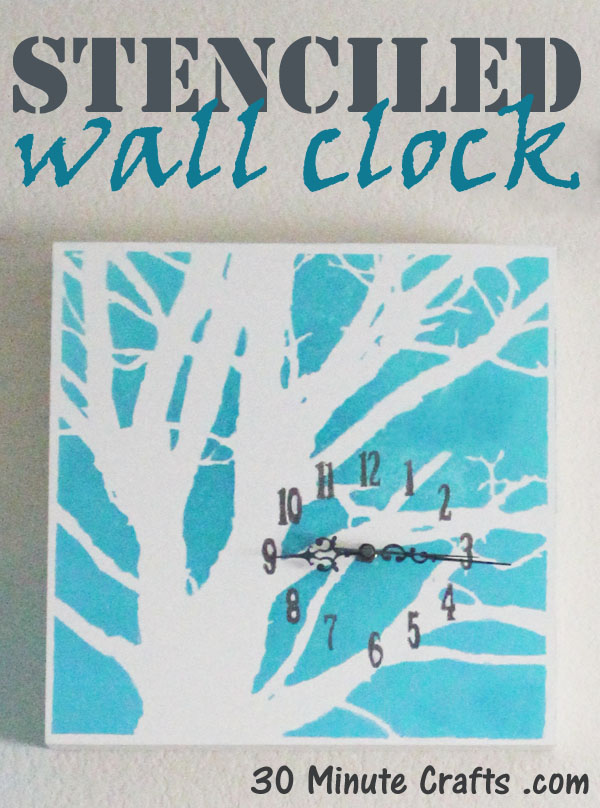 When DecoArt offered to send me their new multi-surface paints, I jumped at the chance. What crafter couldn't use paints that can be used on just about any surface, right? When they sent me the paints and stencils, they didn't disappoint – these creamy paints in a variety of modern and traditional colors are awesome to work with! And as soon as I saw the stencils they sent along with the paints, I knew I wanted to make a clock.
I'm in the (long, drawn-out) process of putting my craft room together. Since moving into my new space, I lose track of time more often than before because there is no clock in there! I had a little clock kit with the mechanism and the hands, I just needed something to mount them on. These stencils gave me the perfect opportunity!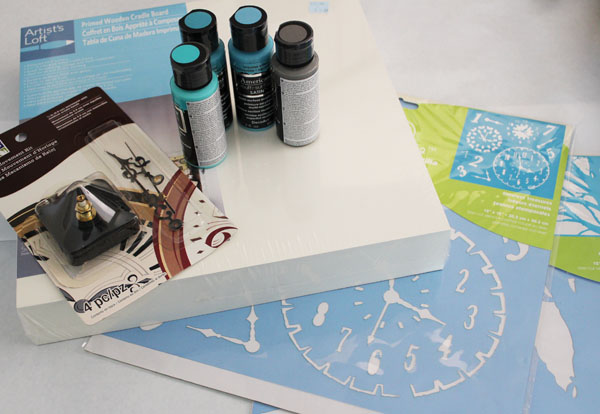 To make your own stenciled clock face you need:
Large background stencil (tree stencil from DecoArt)
Stencil Adhesive (optional)
Clock Face Stencil (also from DecoArt)
Wooden square (bought on clearance – score!)
3 colors of blue paint to blend (DeocArt Multi-Surface)
Paint for clock face and clock hands
Spouncer
Clock mechanism
Drill
Ruler
Pencil
I started out by marking where I wanted my clock face to go. I wanted it off-center to make the most of the tree stencil I was using.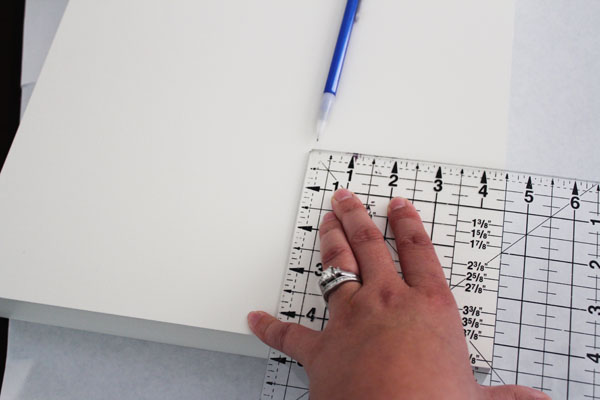 I then drilled a hole the right size for the mechanism.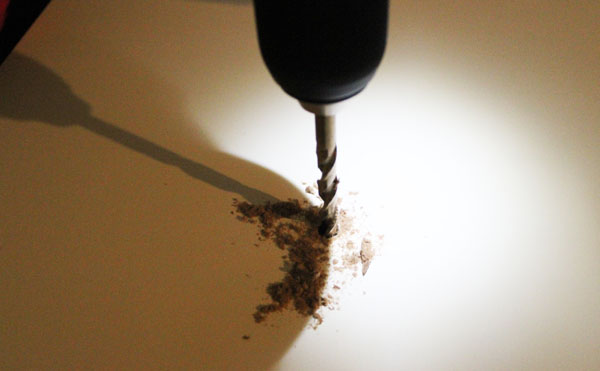 After testing to make sure that the clock mechanism would fit in the hole. I sprayed the stencil with stencil adhesive and then mounted it in place. I used generous blobs of my three colors of paint right on the stencil.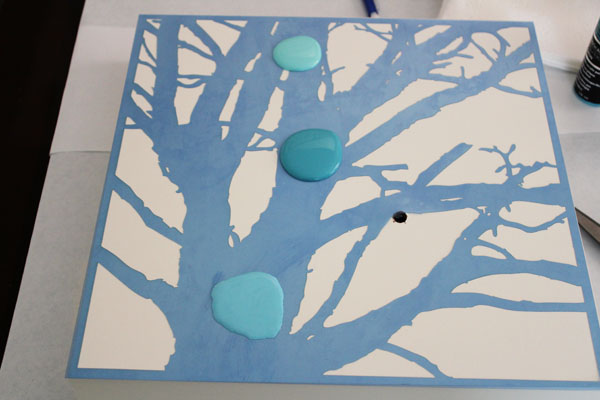 Then I used the spouncer to start blending them together.
and blending…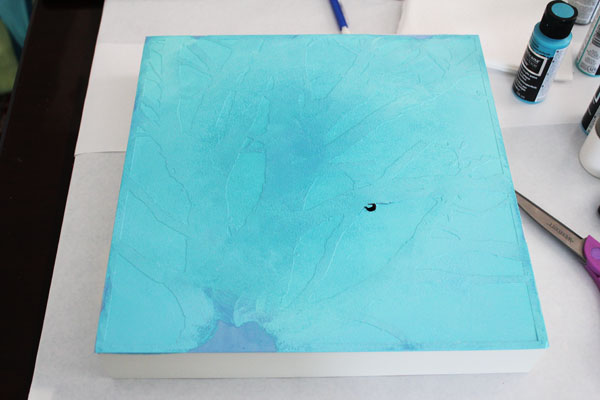 until I was happy with the result.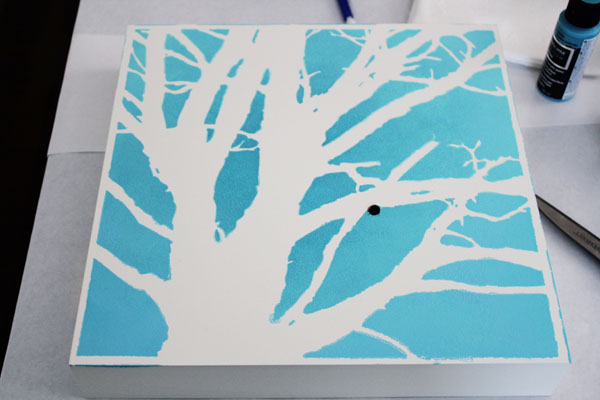 I pulled off the stencil carefully. There was a little bit of bleeding, but nothing that made me unhappy. I liked the soft feel of the colors.
While I let the paint dry a little, I painted the clock hands. After all, these are multi-surface paints, so I can use them on the wooden clock face AND the metal clock hands – score!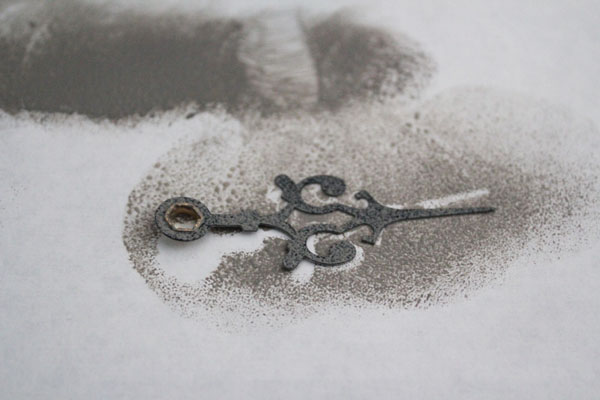 I carefully placed the clock face stencil on the barely-dry wooden square (no stencil adhesive this time), and carefully spounced in the numbers.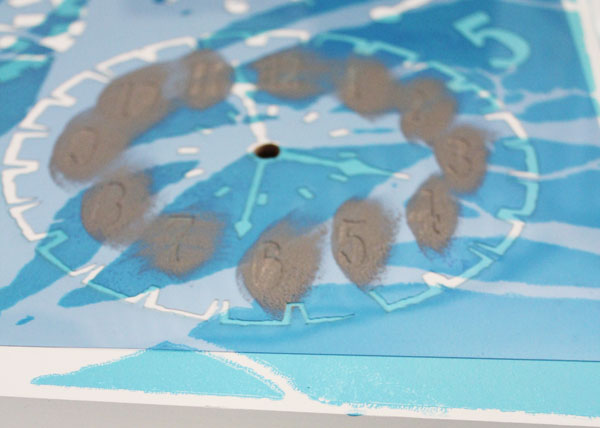 I put the clock mechanism in through the back and followed the instructions to mount the clock hands. After popping in a battery and setting the time, I was all done!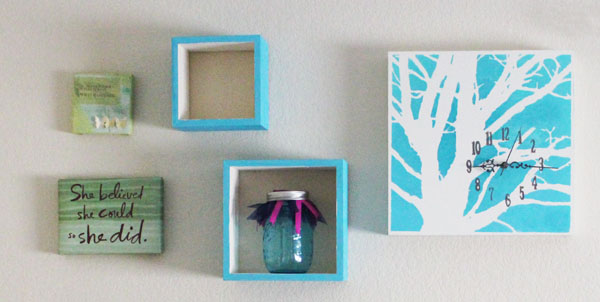 For this project I used DecoArt's Americana Multi-Surface Satins. You can find them available for purchase at Michaels, A.C. Moore, Hobby Lobby, and other fine craft retailers. And right now there is a great rebate going on! You can get the details below, and enter your rebate details here.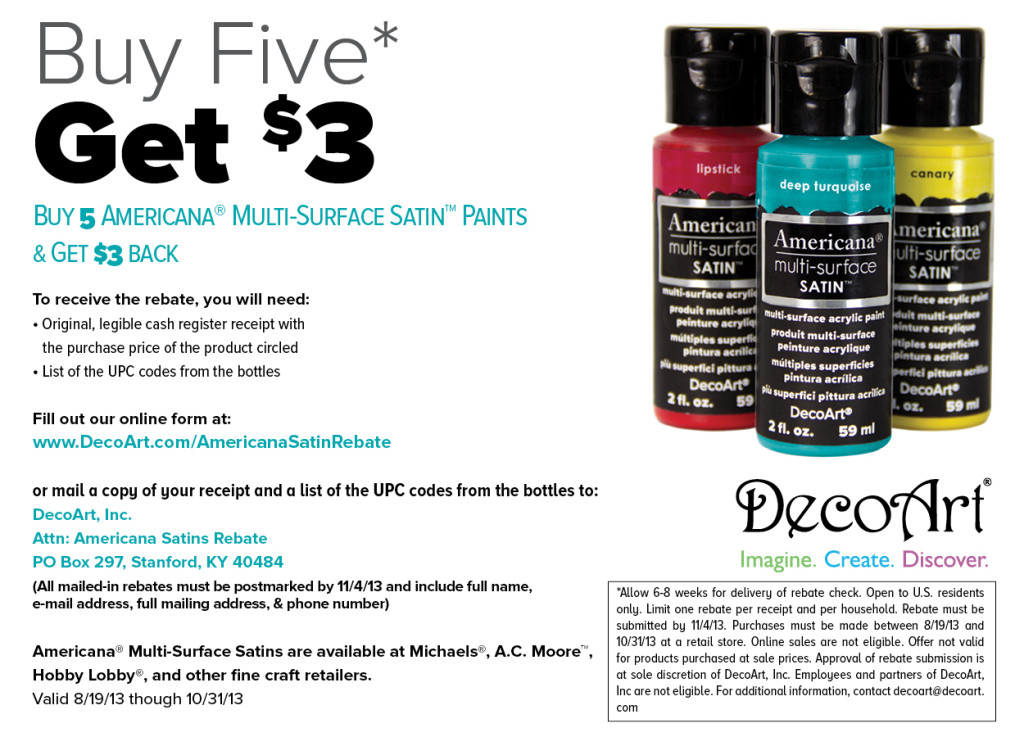 Linking up here: