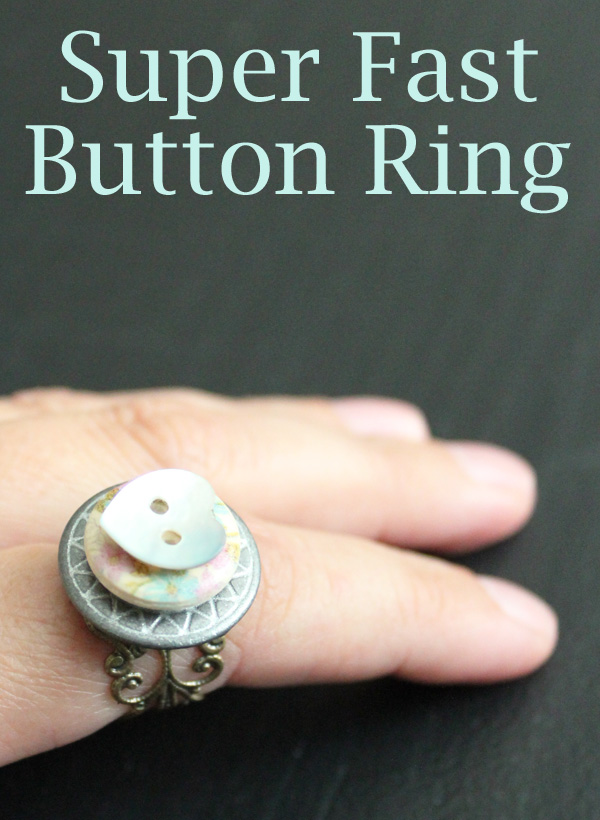 While at CHA, I got to try many of the make and takes. Brands have small, quick crafts, called make and takes, at their booths so that potential vendors can try out the product, and fall in love with it. I love this Aleene's Jewelry and Metal adhesive. Perfect for quick crafts like these great stacked rings!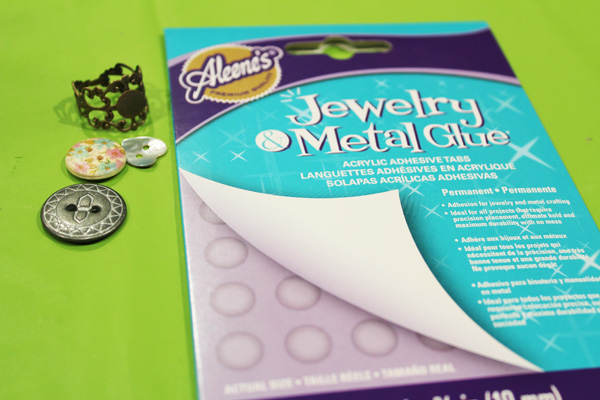 I Love To Create, the makers of Aleene's glue, had everything on hand to make these rings. I've added amazon affiliate links here to help you find the supplies if you don't have them on hand:
Filigree Ring Blank

Buttons (you could use scrabble tiles, gems, or whatever you wanted)
Aleene's Jewelry & Metal Glue
The process of making the rings is super simple:
Put one of the Jewelry and Metal Glue tabs on the ring blank. Peel off the red protective dot to leave the clear adhesive.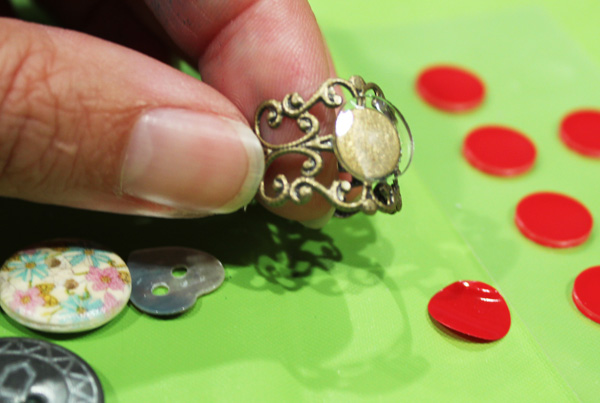 Put a button on the glue. Repeat until you have stacked your ring as tall as you would like.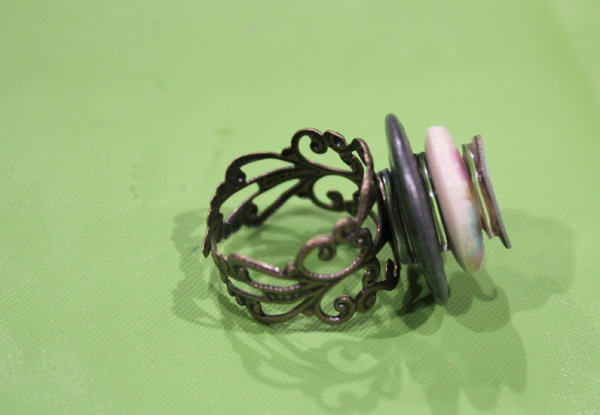 That's it! Super simple to make a cute ring!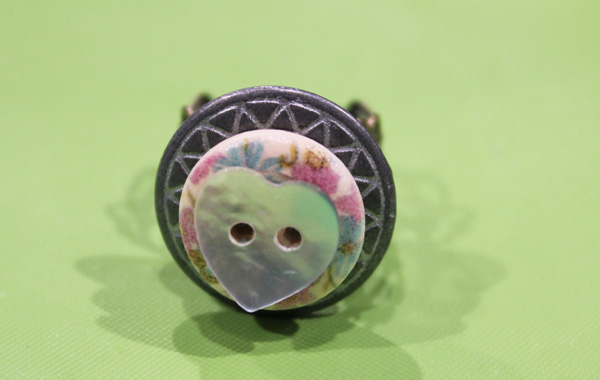 Thanks to the folks at ILTC for having such a fun make and take! They had a second make and take I'll be sharing later this week as well, but you can always find tons of fun Aleene's craft projects here.