I'm loving these little reusable snack sacks from Sew Can Do. For lots of reasons. One might be that we have been out of zippered plastic bags for a week, despite two trips to the grocery store. And these little bags replace zippered bags. I defiantly love that they are customizable – you can make them girly, all boy, neutral, or whatever you like. I also love that each kid can have their own fabric on the outside so they automatically know which one is theirs. I'm totally in love with the fact that these bags hold grapes and apple slices as well as they hold crackers. AND I love that they are quick to make. Not just because I love quick crafts… but because if one of these filled with apple slices somehow gets stuck under one of the seats in the car, and I find it a month later… if the inside is disgusting, I don't have to question throwing it away. I'll toss it without guilt, knowing I can whip up a new one in the time it takes Oso to follow his three special steps!
If you scroll all the way down to the end of the reusable snack sack tutorial, you'll find a bonus tute for a reusable snack pouch. Score!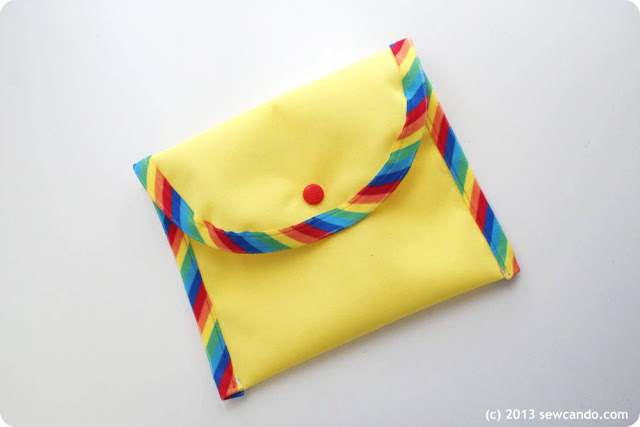 Pin these projects for your next marathon-sewing session – so that you can replace your plastic zip-top bags. But be sure to pin from the Original Source.