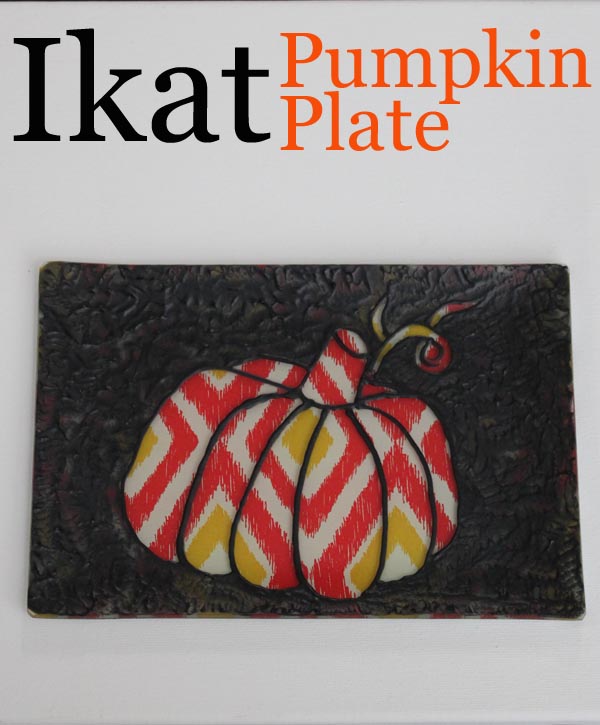 When I saw this Ikat plate in the discount section at Michael's, I fell in love with the packaging. I thought it would make a cute shadowbox. But I couldn't justify buying it just for the packaging (could I?), so I challenged myself to come up with a project using the plate. This project is super simple, you only need 4 supplies, and 15 minutes!
This Ikat pumpkin plate is the last project in our Craft Lightning series this week. Angie from the Country Chic Cottage and I have been sharing Halloween projects that can be done in 15 minutes or less all week, along with our blogging buddies. Swing back by this evening for the final roundup!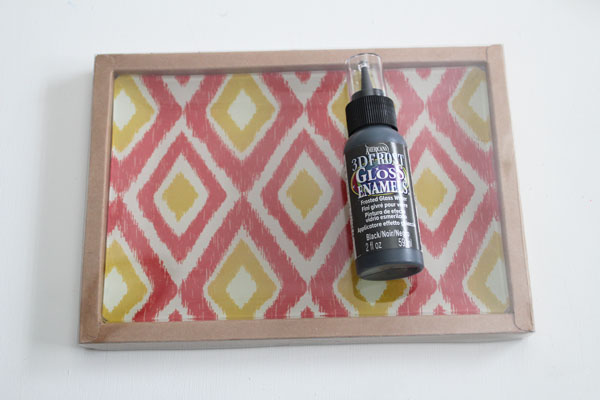 To make this plate, you need:
Small plate with Ikat design
Decoart Glass Paint
Paintbrush
Alcohol
Start by wiping down your plate with alcohol to clean the surface.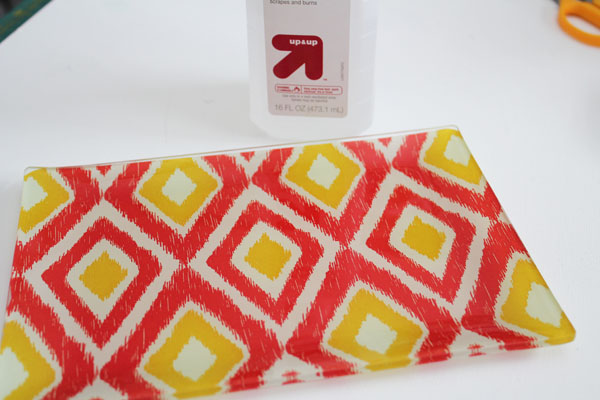 I looked up a pumpkin design on my phone, and used that as my "model" as I drew a pumpkin on my plate.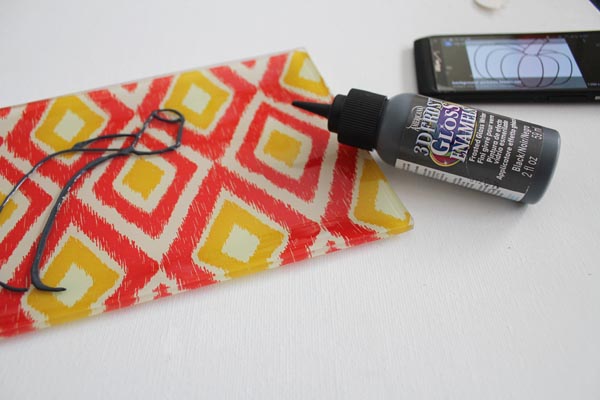 After the pumpkin was finished, I saw how un-centered he was, so I added some vines to balance the design.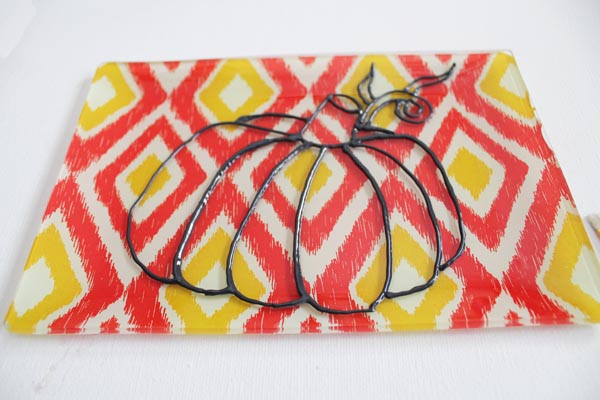 Then I started filling in the outside with paint.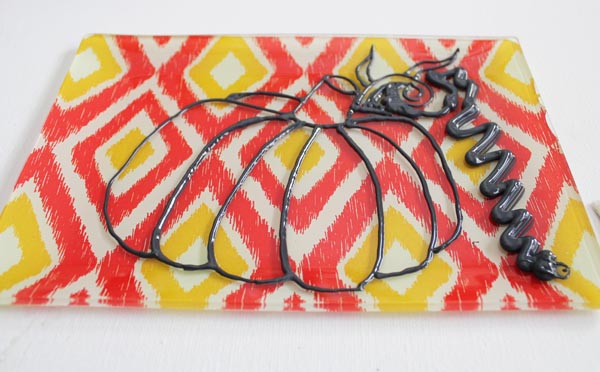 I spread the paint out, and used an up-down motion with the side of my paintbrush to get a textured look.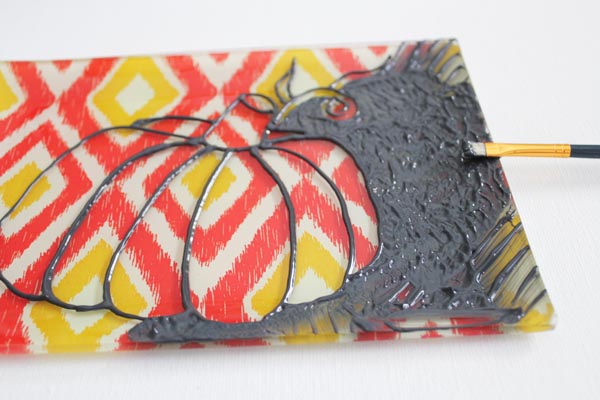 I continued this all around the plate… all that was left was to wait for it to dry!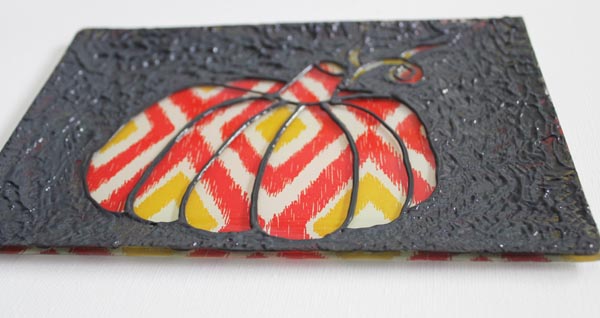 Make sure to come back tonight for more great fast-crafting Halloween projects!