I've been wanting to share this with you for WEEKS and today is finally the day that I get to share this super fun and easy rockstar costume! I made this for my son about a month ago for summer camp. Each week, on Friday, the students dressed up according to that week's theme. One week was Wizard Week, and I made a Wizard Costume for my son. Some weeks were easy, like wearing something you got on a trip, or wearing beach-themed clothes. The week he got to dress like a Rockstar was one of my favorite. Seriously, how cute is my little rockstar? And it was SO easy to make!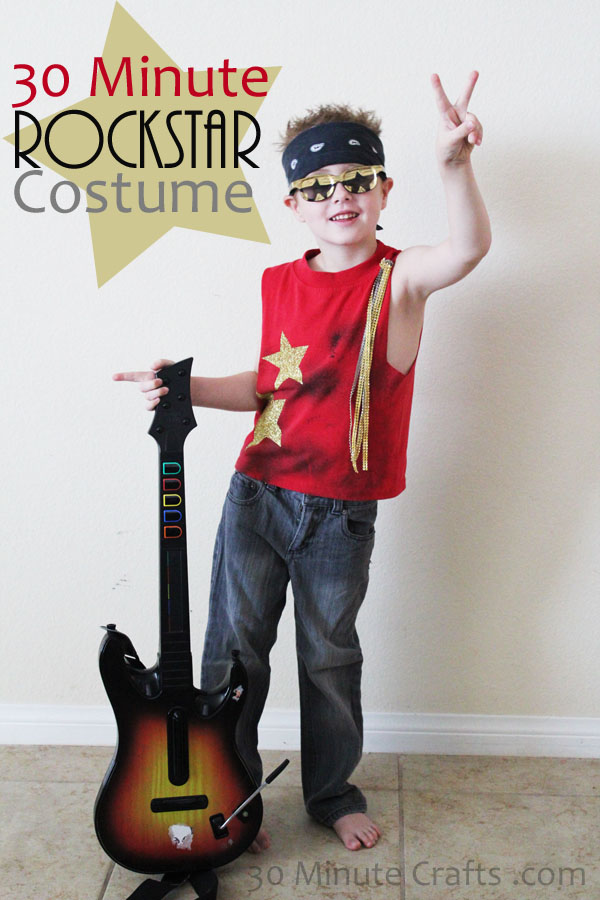 I waited to share this with you because my friend Jamie from CRAFT is doing a fun series on her blog Really Awesome Costumes where TONS of bloggers are sharing fun DIY costumes! Seriously, head on over and check it out… she's got lots of fun costumes over there that will really get your wheels turning for Halloween!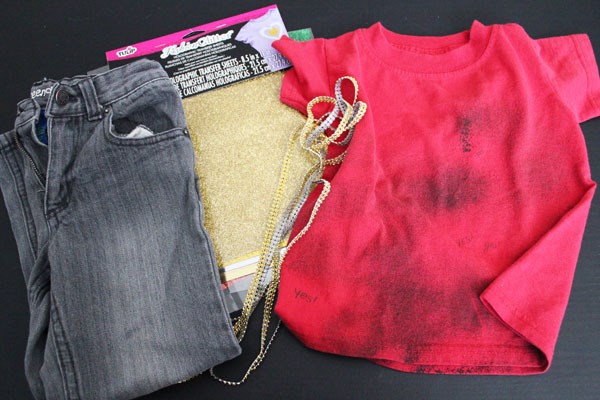 To make this Rockstar costume, I started with an old shirt that had a bit of a rocker feel because of the faded fabric spray paint on it.
To that I added:
Tulip Shimmer Sheets (easy to cut and iron on)
Darice's Bing on a Roll
Kid-sides 3D glasses from the movie theater
Gold Multi-surface paint and a Paintbrush
A bandana and black jeans
A little bit of hair gel to spike up my son's hair
Scissors
I started by cutting of the sleeves of my son's shirt. I cut the seam off with the sleeve so that the hole left would be loose and comfy.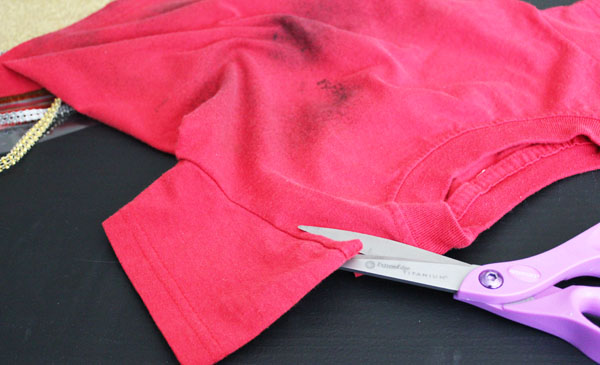 Then I cut two parallel notches about an inch apart at the shoulder of the shirt.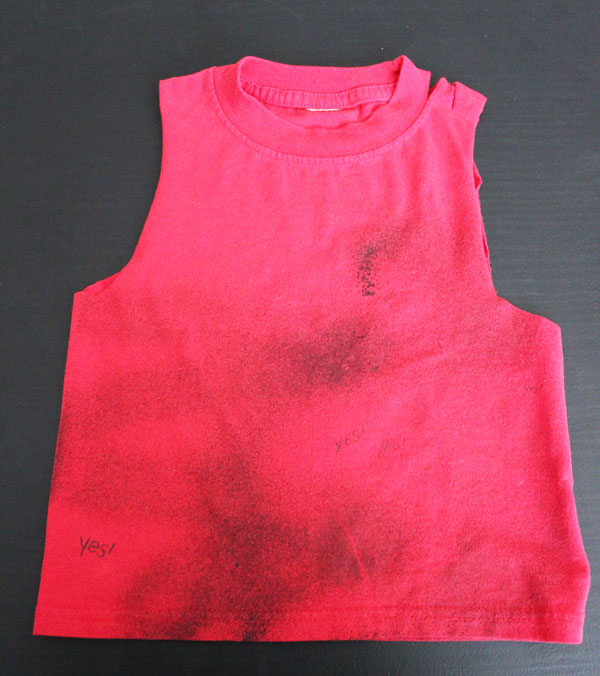 I used a permanent marker on the back of my shimmer sheets to draw 3 star shapes (they don't have to be perfect), then cut them out.
The shimmer sheets are super easy to cut, and add bling without ANY glitter coming off! Yay for crafts that aren't messy!!
I used my iron and a pressing cloth to iron on the stars, then I cut two lengths of the Bling on a Roll and tied it through the notch at the top of the shirt.
Next I made the sunglasses. This is just a free pair of 3D glasses from our last trip to the movies.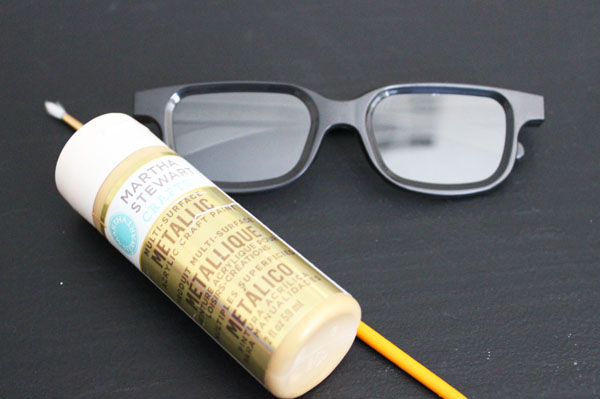 I started by painting on the outline.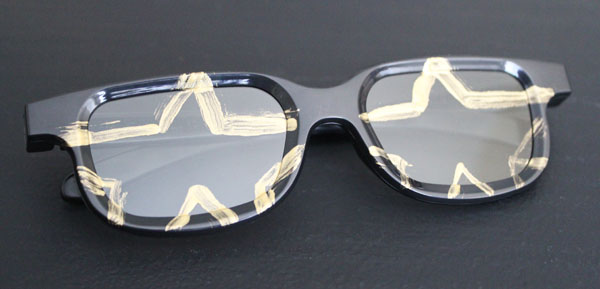 Then I filled in the outside area.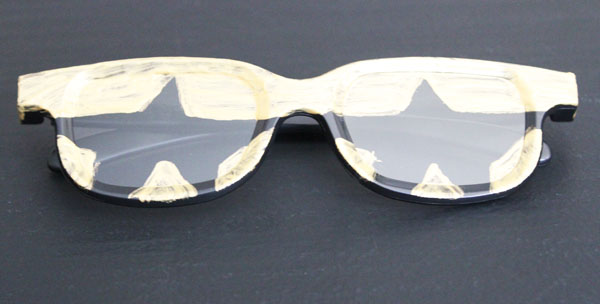 Seriously SO easy! While the sunglasses dried, I got my rockstar dressed in his jeans and shirt, grabbed the guitar from our Guitar Hero game as a prop, spiked up his hair and tied on the bandana, and then gave him the glasses to put on.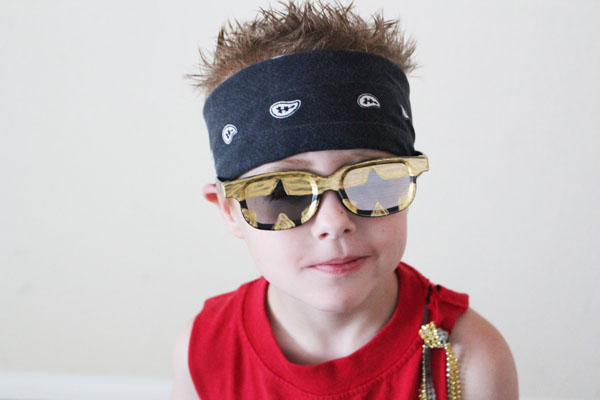 I think he wants to Rock and Roll all night… and party every day!