I love planning showers, and helping to plan showers. Which is why I'm so excited to be doing this online shower today with some of my blogging friends. I love baby shower games and I especially love the prizes!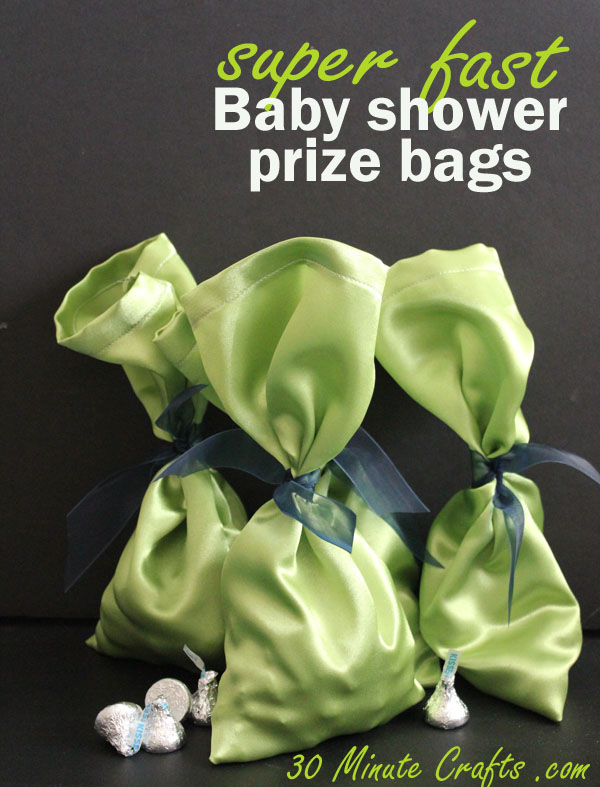 Here are some fun games that you can play at the next baby shower you throw. And if you're planning the games, you'll need prizes. I love wrapping up candy to give as a prize. There is nothing wrong with giving lotion, soap, candles, or a picture frame as a prize… I just like giving candy. Because just about everyone loves chocolate, right?
Depending on the number of games you play, and the number of guests you have, you'll need to make sure you have enough prizes. For a shower of 20 or less people, I like to have 2 prizes per game I'm planning. I usually do 3 games, so that means 6 prizes. If I'm having more people, I like to add a prize per game – so 3 prizes per game (for those playing along, 3 games times 3 prizes is 9 total prizes needed). I like to do two hands-on games, and then a final game that helps use up all the leftover prizes that I have on hand. The baby shower bingo game is a great game to do at the end… you just keep playing until all the prizes are handed out!
These prize bags are super easy to make. I whipped up four in a little less than 30 minutes. To make your own, you'll need:
Fabric (I used a satin, but plain cotton will work fine)
Ribbon to tie the bags
Scissors, Rotary cutter, ruler, iron, pins, sewing machine, thread
Start by cutting fabric rectangles – I cut mine 10″ x 12″, then pressed down 1/4″ on the short side.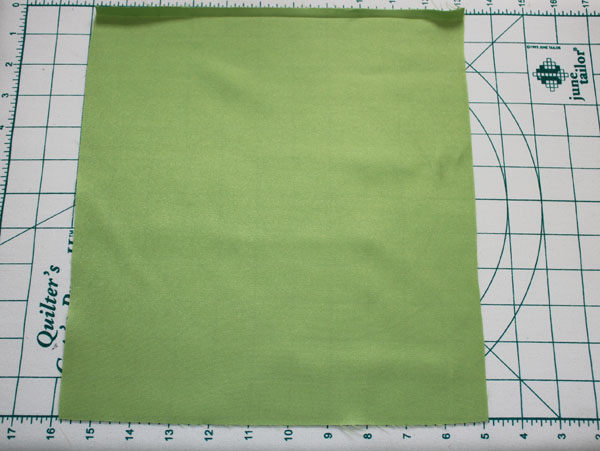 I folded it over and pressed down again, this time 1/2″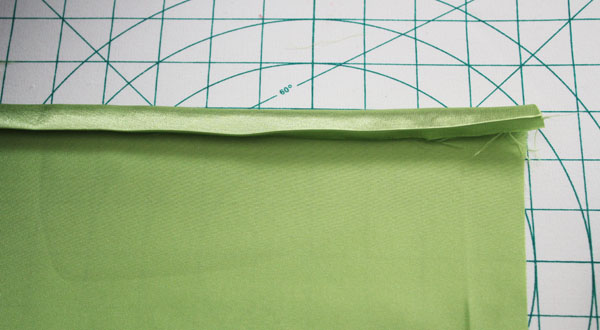 I stitched down this edge, as close to the inside fold as possible. I then cut 12″ of ribbon, and pinned it several inches down from the top, with the tails of the ribbon on the inside.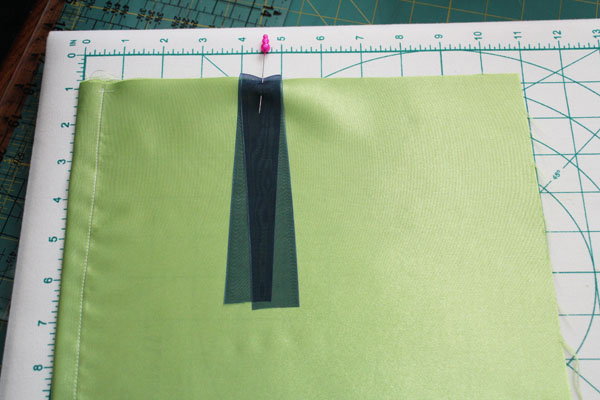 I folded the fabric in half, right sides together, and pinned where I was going to stitch.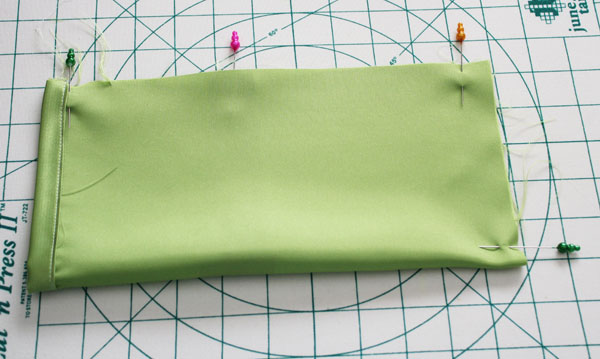 I stitched down the two open, raw sides, making sure to go back-and-forth at the beginning and end with my stitches. This locks the seam in place.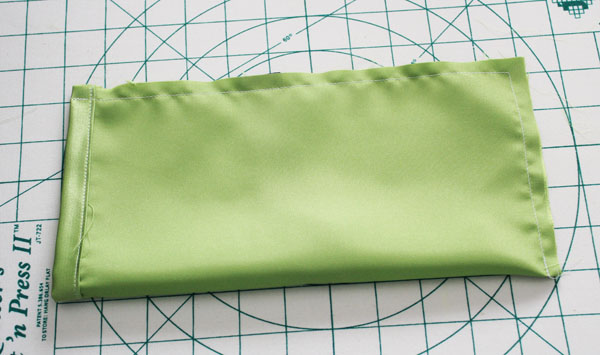 I then turned the whole bag right side out.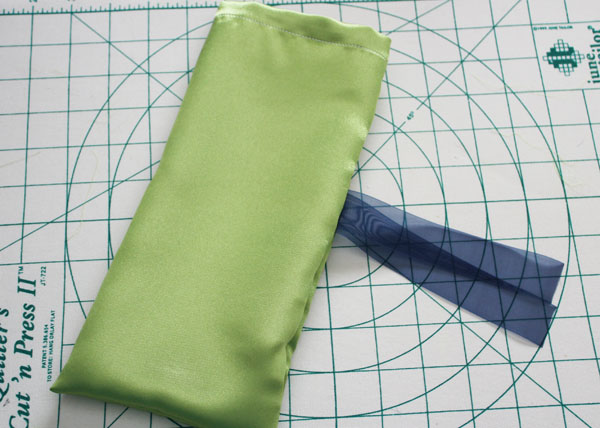 All that was left was to fill them with candy. Each bag takes about half a bag of Hershey's Kisses, if that's what you're planning to fill them with… but you can really fill them with just about anything.
After tying the ribbon, I trimmed the edges of the ribbon to make it look a little prettier.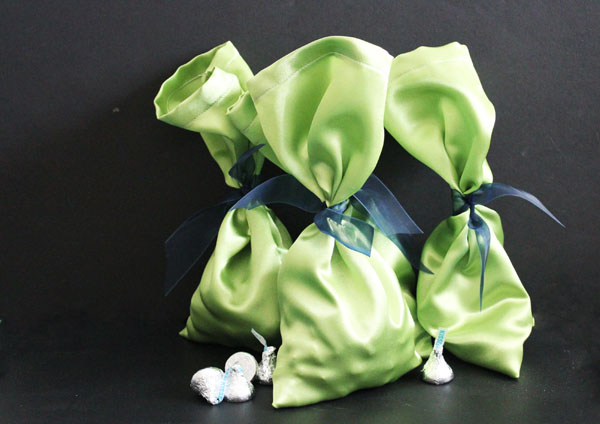 Be sure to check out all the moms-to-be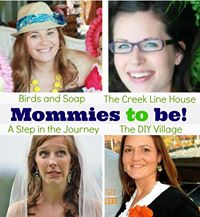 … and all the other great projects included in this fun virtual baby shower!