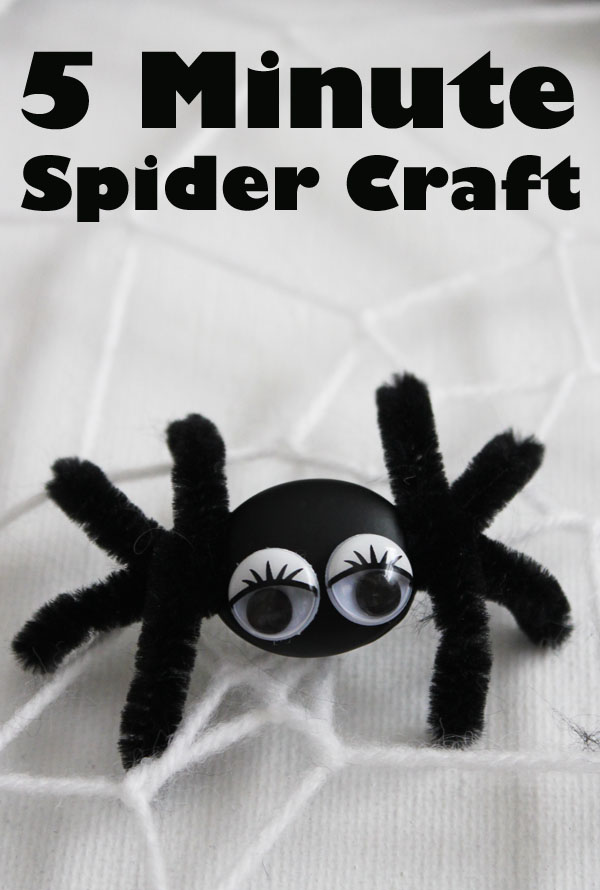 Yippee! It is another awesome week of Craft Lightning! Angie from The Country Chic Cottage and I are getting together for another week of fast crafting… this time we're getting ready for Halloween with lots of quick crafts. You'll be ready for the spookiest holiday of the year in just a little time!
Last week I shared a fun spider web in an embroidery hoop while doing a video craft… and I promised I'd share with you a spider to go in it. This bead spider can be made in just 5 minutes. Yes, incredibly easy to make!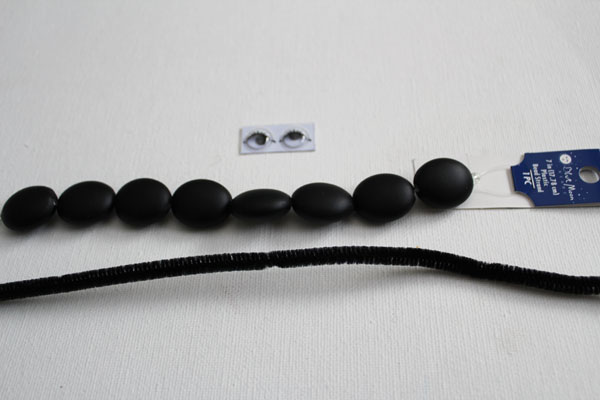 The supplies are super simple as well. Here is what you need:
Large Beads (they should have a large hole)
Googly Eyes
Black Pipe Cleaner
Scissors
Hot Glue (optional)
Cut the pipe cleaner into quarters.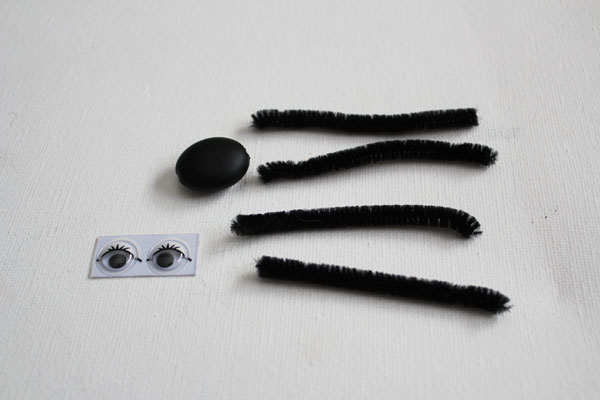 Thread two of the quarters through the hole. The hole should be nice and big to fit two pipe cleaners through.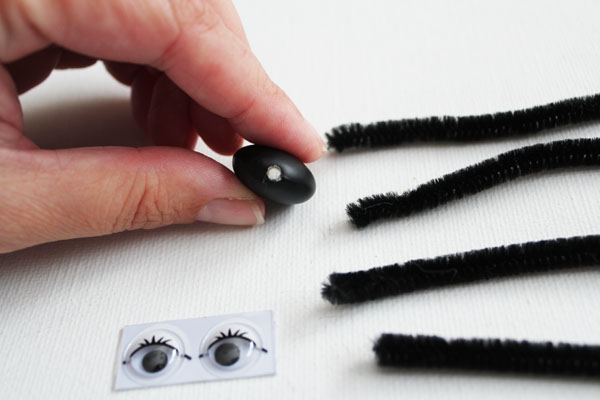 Center the bead on the pipe cleaners you have threaded through.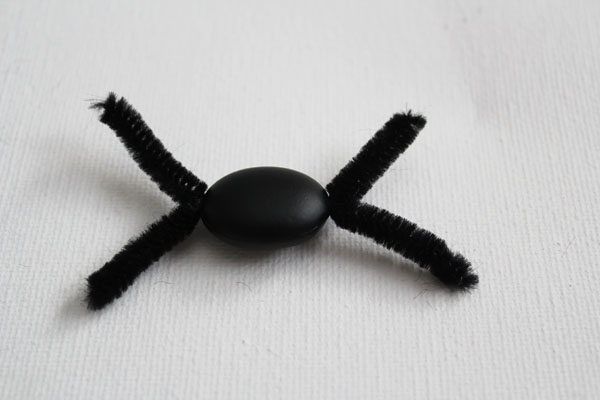 Twist one of the pipe cleaners on one side, close to the bead.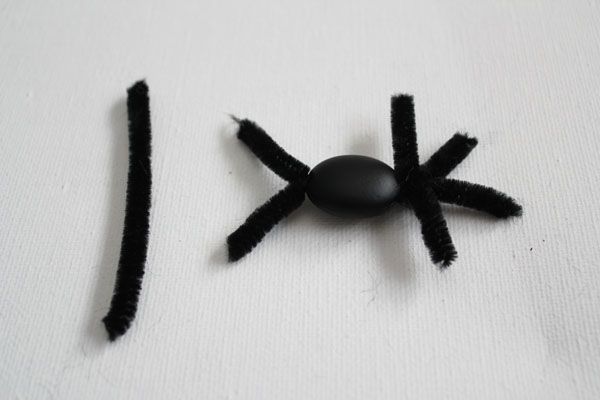 Repeat on the other side.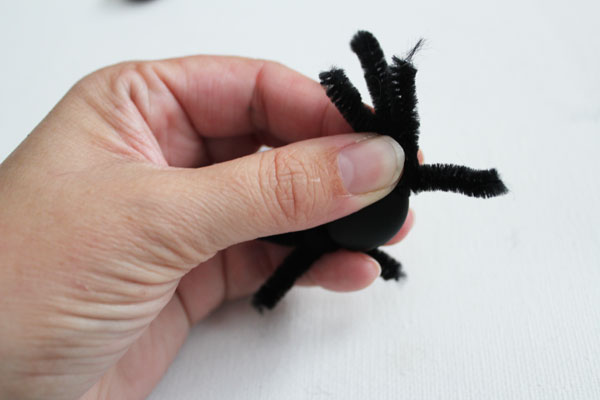 Adjust all the legs, and trim any that are too long.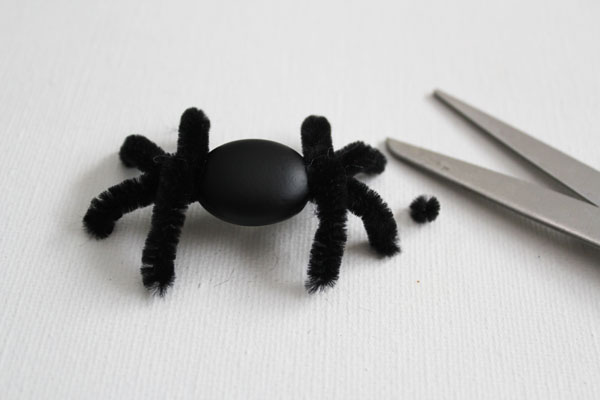 Put on the Googly eyes… use the hot glue to make them secure.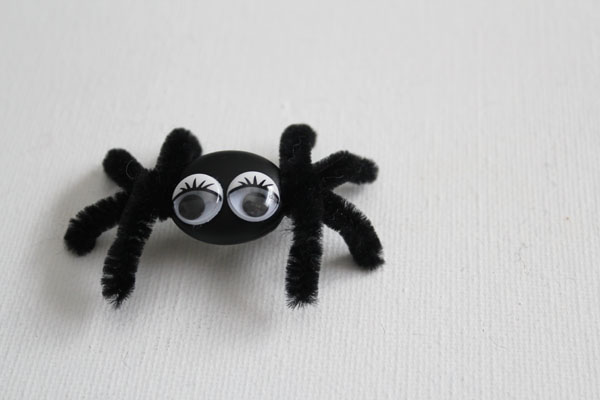 And just like that… you've got an adorable spider!
Make sure to swing back by this evening for a roundup of great Halloween crafts that take 15 minutes or less… from some of my favorite bloggers on the net!