I'm sure you've seen photos of, or been to an event where there is a fancy candy display. Beautiful treats displayed in apothecary jars of various sizes and shapes, giving an inviting and charming look to the display.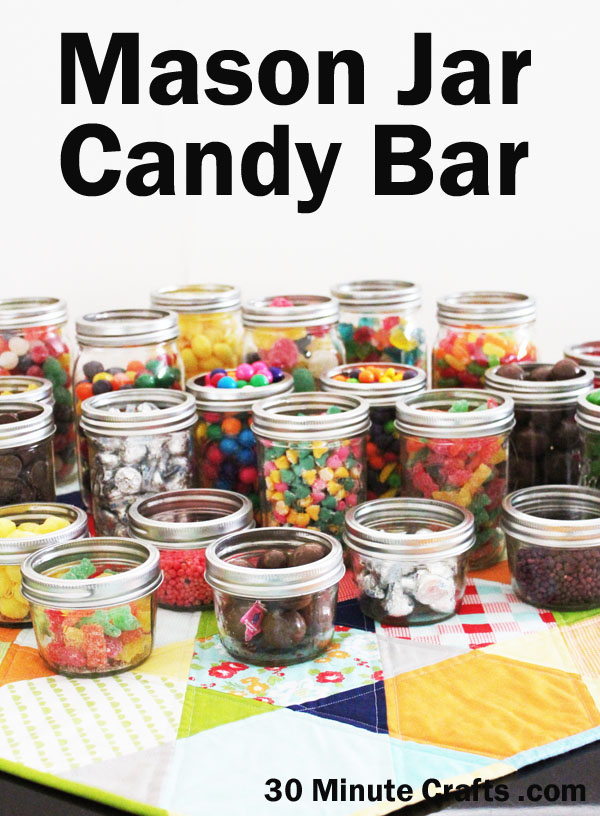 I wanted to make a candy bar like this for a party I was having, but didn't want to collect all the apothecary jars needed to make a fancy display. So, I turned to another trend that has been popular in all kinds of crafts – mason jars. I bought three different sizes of mason jars, and a couple dozen different kinds of candy. I bought my candy at a store where candy is sold in large bins, so I could get exactly the amount I needed. I wanted the jars to be completely full, even slightly over-full.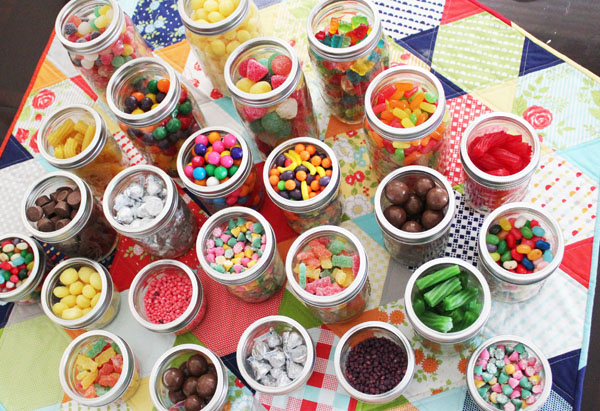 Setting up the candy bar was super easy. I opened the mason jars, removed the top plate, and screwed the rings back on. Then I filled the jars with the candy. Super easy! These jars are set up on my Hexie table topper, but you could put them on any tablecloth or table topper you like.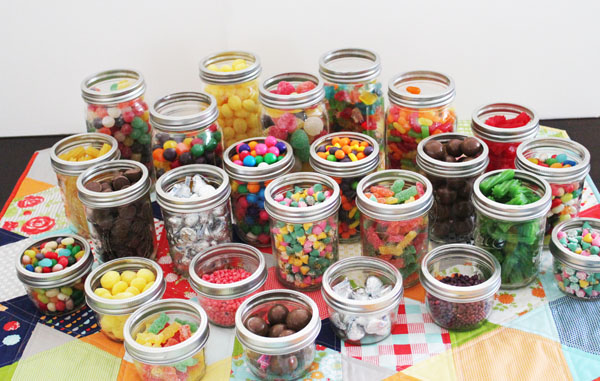 This is a super project for an off-site party – one you're not having at your own home. Set up the candy bar at your venue, and after the party pop the lids back on, and it is easy to toss the jars into a box or bag for the ride home.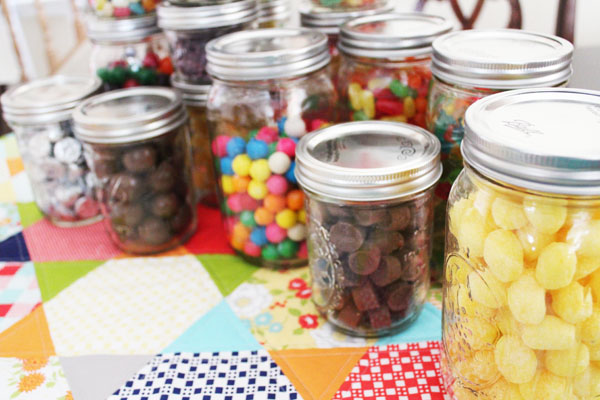 I really, really, really love easy clean-up!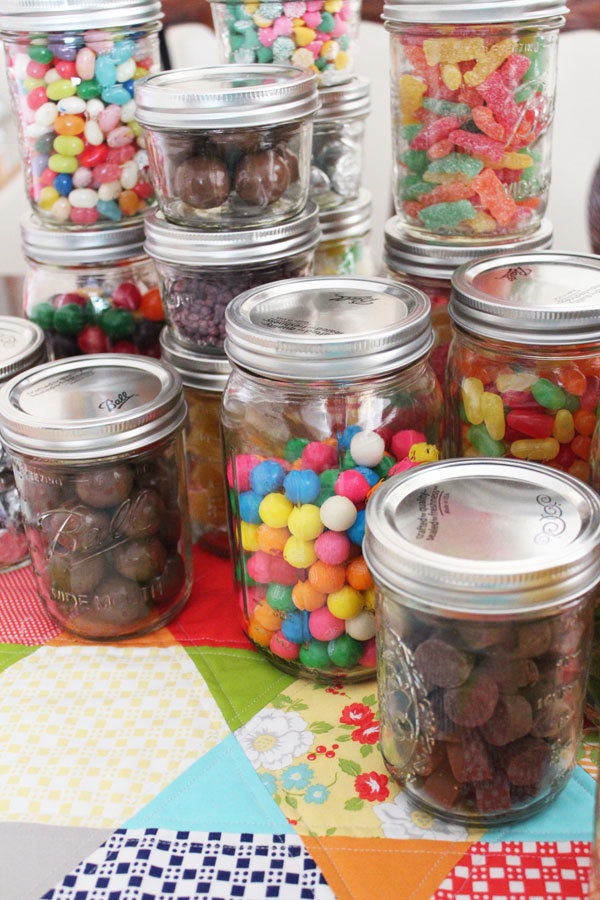 And the kids… well… the kids just plain loved it.