As a person who loves to craft, I'm supposed to love making costumes. And I do. I really, really do. But in October, I start going into manic-craft-mode, and it doesn't end until February. Maybe April. But really… there are so many things to do! So many Halloween Crafts to work on… and costumes are just one of them. While I love making handmade costumes for my boys, I often forget to make something for myself. So if you're looking for a quick and easy no-sew costume you can whip up in 5 minutes, I've got it for you.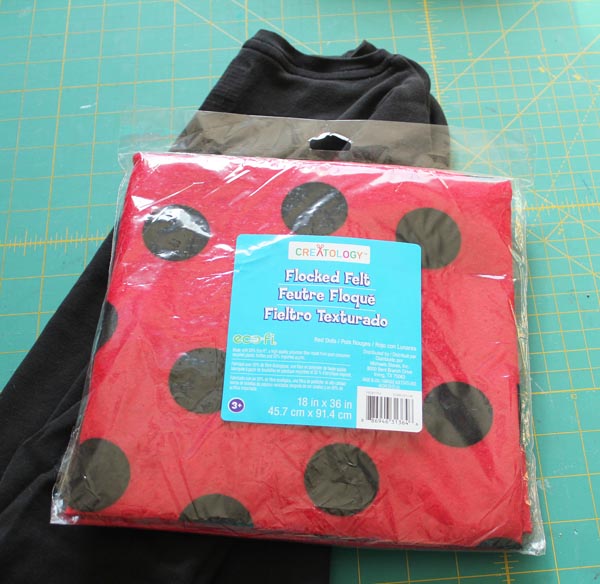 To make your no-sew ladybug costume costume you need this red felt that comes with polka dots already on it. You can buy it in the package like this at Michael's in the aisle with the felt. I've also seen it sold at JoAnns on the bolt.
You also need:
a black shirt (Mine has 3/4 sleeves, but whatever is right for your weather is fine. A sweater would work, too)
4 Safety Pins
Scissors
A pen or pencil for marking fabric
Pull the felt out of the package, and fold it in half, with the wrong side up. Draw a semi-circle-ish on it. Mine is more like half of a sideways wonky teardrop.
Cut out the shape, through both layers.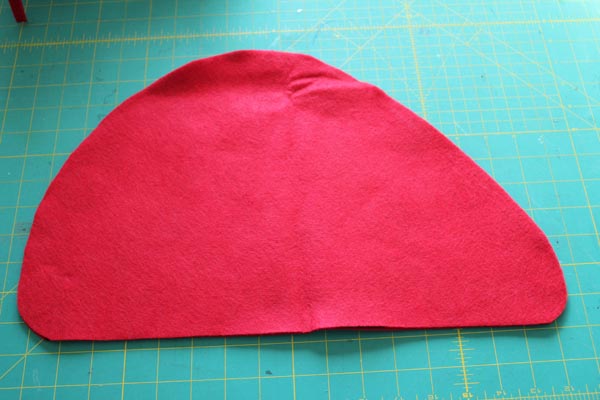 Place the two wings on the back of your shirt. You can see I had a little helper while working on my ladybug costume…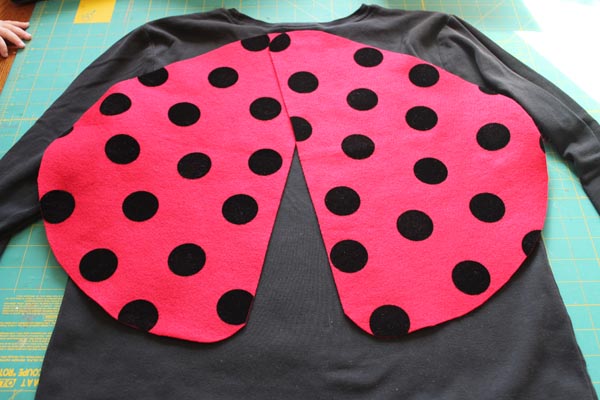 Use a safety pin from the inside, poke through the shirt, through both layers of felt, and then back.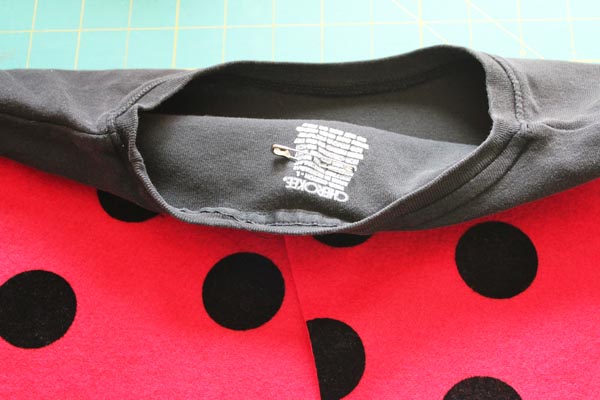 Repeat, adding a safety pin on the right and left, near the shoulder, and one a couple inches down from the first.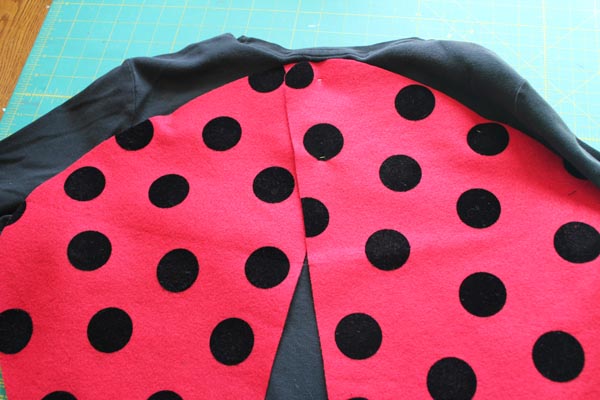 … and you're all done! Pair the shirt with a pair of black pants, and if you're feeling especially crafty, add some pipecleaner antennae to a headband. It is that easy to make a LadyBug Costume in 5 minutes or less.