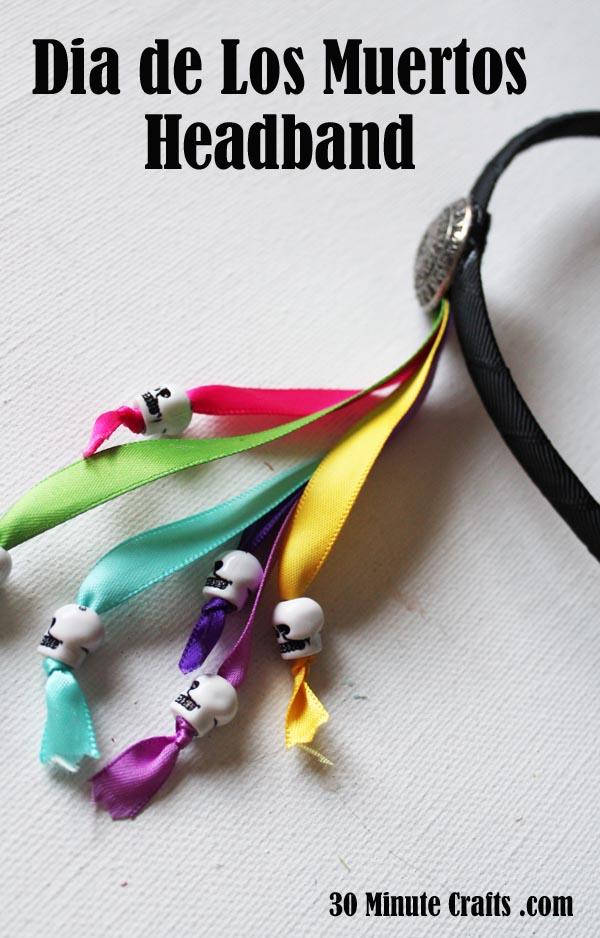 My friend Vanessa from De Su Mama and I were chatting a little about Dia de Los Muertos, and thought it would be fun to put together a couple simple and fun Dia de Los Muertos crafts you can make to celebrate. So I'm sharing this Dia de Los Muertos headband here, and a colorful Dia de Los Muertos banner on her site.
This headband is super easy to make. You can use the same basic steps to make a hairclip or other accessory if you like – just glue the finished embellishment onto whatever you like.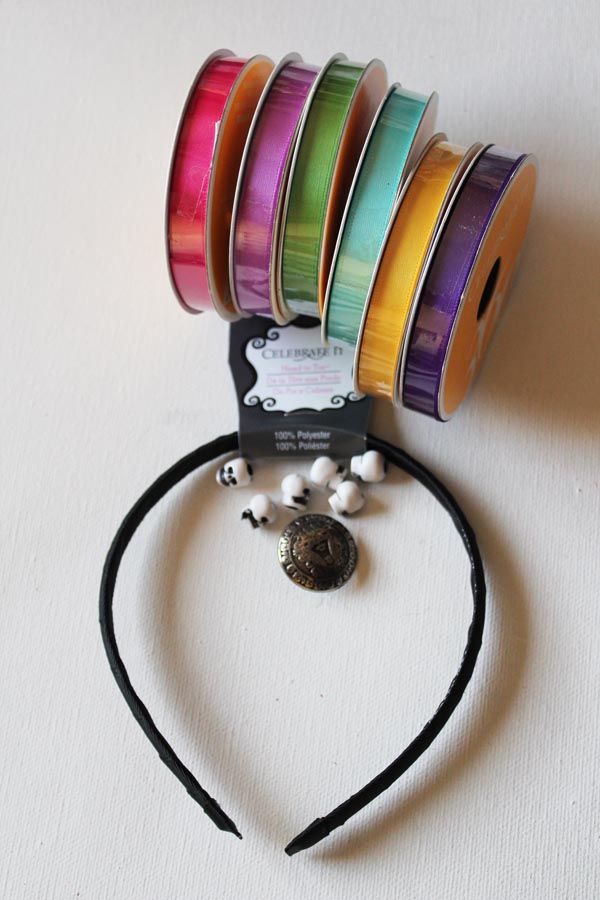 First, gather your supplies:
Colorful Ribbons (1/2″ in width)
Skull Beads (I got mine at Oriental Trading)
Liquid Glue (whatever you have on hand)
Large silver button
Hot Glue
Scissors
Small scrap of felt
Cut your ribbon into 10″ pieces. Tie a knot in one end of each piece, then string the bead down to the end. Add a drop of liquid glue to the top of the knot to keep the bead in place.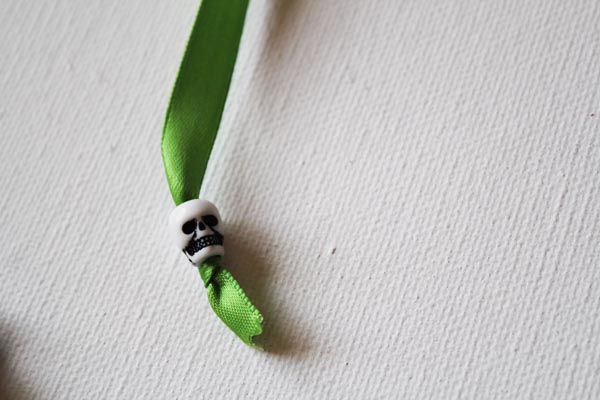 Repeat with all the other ribbons. When finished, stagger them at different lengths, then tie them all together with a knot at the un-beaded end.
Trim the ribbons close to the large knot, then glue onto the back of the button. If the button is metal, be careful not to burn yourself – the hot glue will make the button very hot!
Using more hot glue, attach the back of the button to the headband. Cut a small circle of felt to cover up the back of the button, where the ribbon is attached, and glue in place. This step is optional, but makes for a much nicer finished look.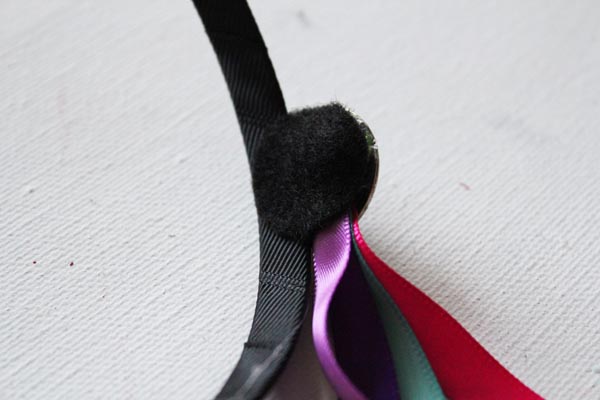 It is that simple to put this fun and festive headband together! You can use ribbon colors that you really like, or you can glue the button with skull ribbons onto another accessory… this project is really versatile!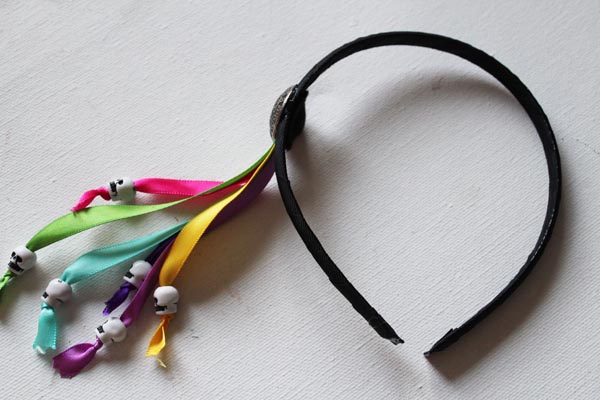 If you want another fun Dia de Los Muertos craft, make sure to go check out the fun banners I made over on the De Su Mama blog. You won't believe how easy they are to make!