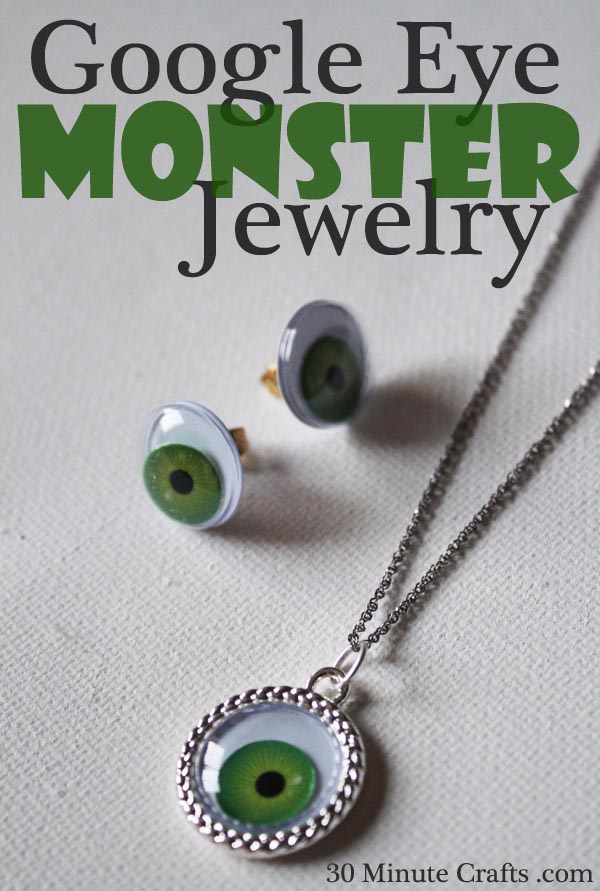 I have a thing for google eyes. Or googly eyes. Whatever you want to call them. I don't know why, exactly. They are just so much fun. And so simple to craft with. Add two google eyes to a rock, and you've got a little rock person. Done. And so simple! And there is such a variety of googly eyes. Big ones, small ones, colored, glow in the dark, with eyelashes… I have a small collection of googly eyes that I use on different projects. And I was super, super excited to make this Google Eye Monster Jewelry. It is insanely simple to make, and is so much fun to wear! Let me show you how…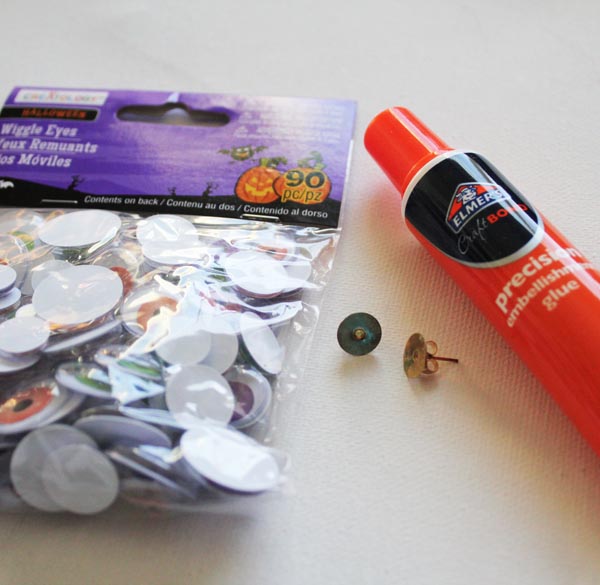 Start with:
Earring posts
Jewelry Glue
Google eyes of your choice
Necklace Pendant
Jump Ring
Necklace Chain
Grab your earring posts and two googly eyes. Put a dab of glue on the earring posts.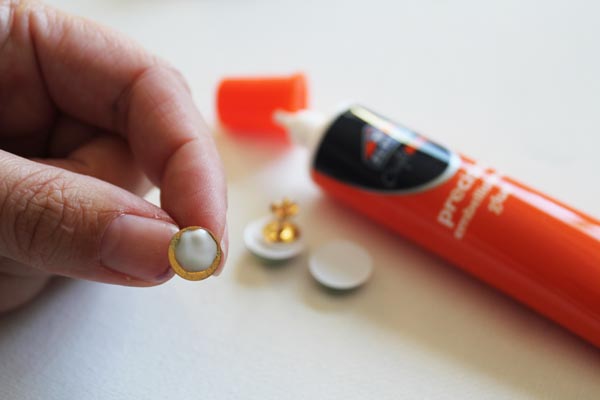 Smoosh your google eyes onto the posts. Don't center them (you'll be tempted to). Instead, put the posts towards one side. This side will be the top. Not centering the posts will make them more comfortable to wear, especially on smaller earlobes.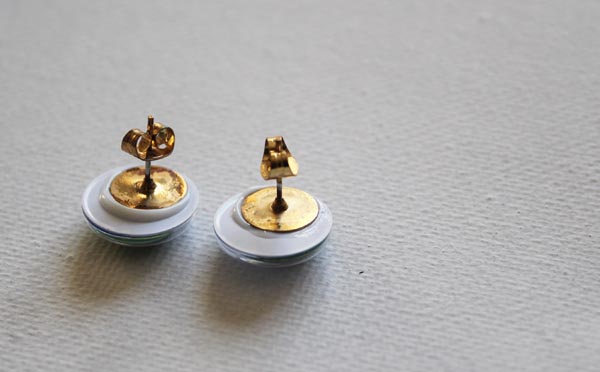 Just let the glue dry, and you've got some great googly eye earrings!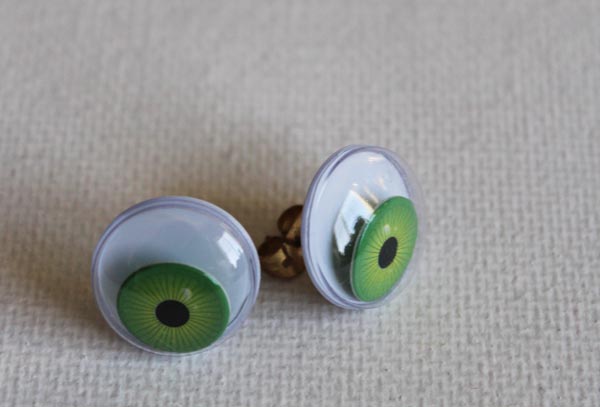 I wanted to make a necklace to go with my earrings. I had these charm bases from Martha Stewart's Jewelry line, and they fit a google eye PERFECTLY. I love it when that happens!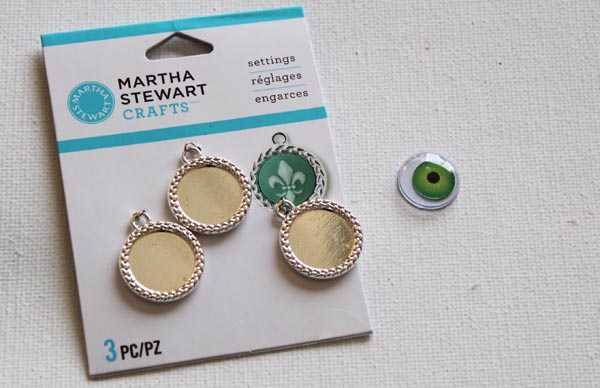 Just a very small dab of glue in the middle (enough to secure it, not so much that it gooshes out everywhere) (yes, "gooshes" is a very technical term here).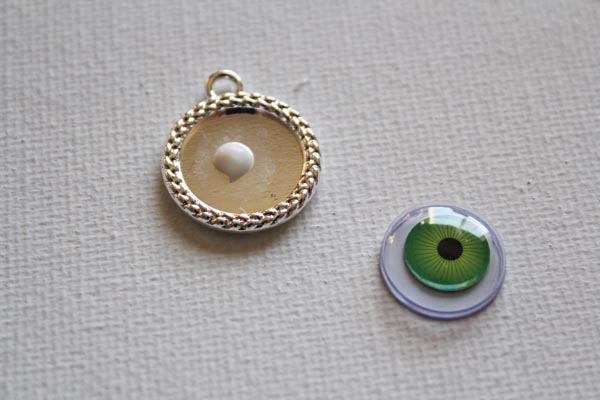 Then I just put my google eye in place, and let it dry. After it dried, I added a jump ring to the top and strung it on a chain for a very spooky looking pendant.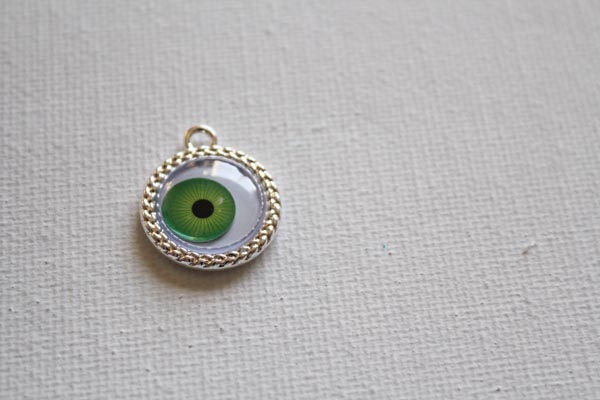 It reminds me a little bit of Mad Eye Moody from Harry Potter… but in Jewelry form!