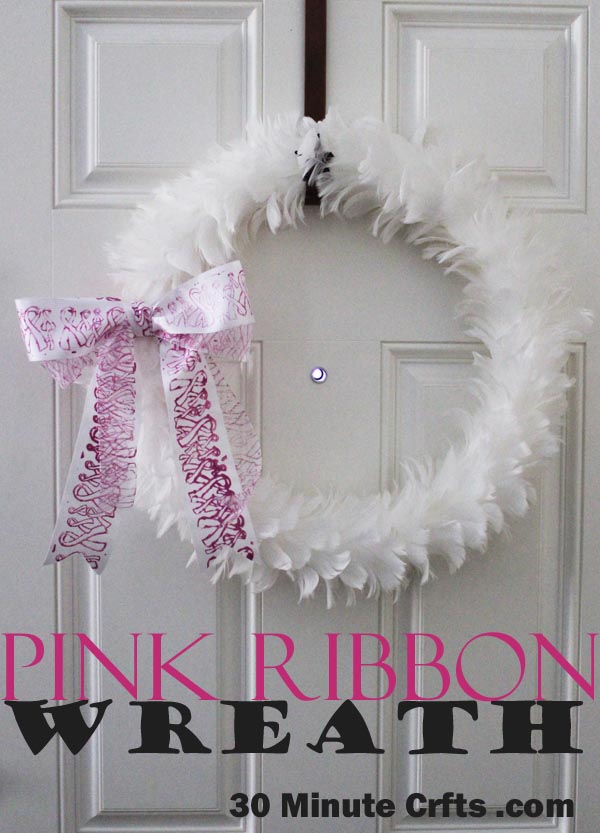 October is Breast Cancer Awareness Month, which is a big deal to me. I have a history of breast cancer on both sides of my family. Which is scary. Two of my favorite people ever, my mom and my aunt, have fought breast cancer. Lucky for all of us, screenings and treatments have continued to improve, so we're catching cancer sooner, and treating it better, leading to a lot more survivors.
I wanted to share with you a quick and easy Pink Ribbon Ribbon Wreath. This guy is so easy to make thanks to the roller stamp that my friend Jen Goode sent me. She designed this bad boy, and it is so easy and fun to use! I used it with pink paint to make my ribbon, but you could use it with any color paint or ink to represent any cause – teal for ovarian cancer, orange for Leukemia, whatever color represents your particular cause. Pretty awesome, huh?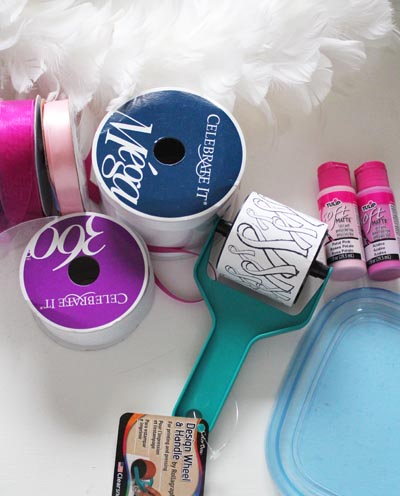 Let's get started! To make my wreath I used:
Feather wreath (floral section of the craft store)
"Hope" Jumbo stamp wheel designed by Jen Goode for Rollagraph® by Clearsnap
Wide Ribbon
Pink Fabric Paint
Large Flat Lid or Paper Plate
Paintbrush
Start by pouring the paint out onto the lid or paper plate. With the paintbrush, spread out the paint so that you have a thin, even layer. And by thin, I mean THIN. You want it thick enough that you can't see right through it, but just barely. You can see in the photo below that on my first pass, the paint was too thick. Even so, using the fabric paint kept it from bleeding on the ribbon.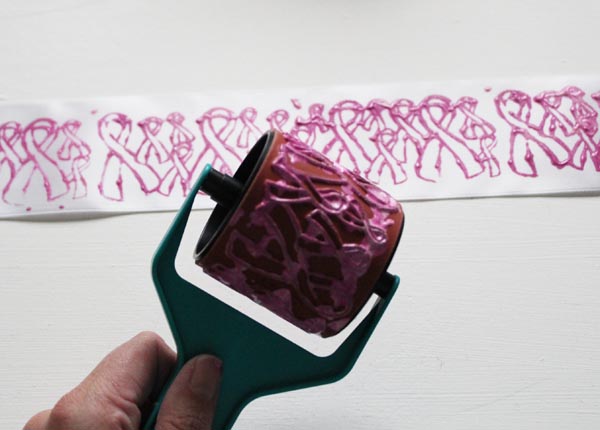 Roll your roller through the paint several times, then roll along the ribbon.
Repeat the process. Having the paint lighter then darker gives it a fun look. Don't worry too much about matching up the pattern, this design is pretty busy.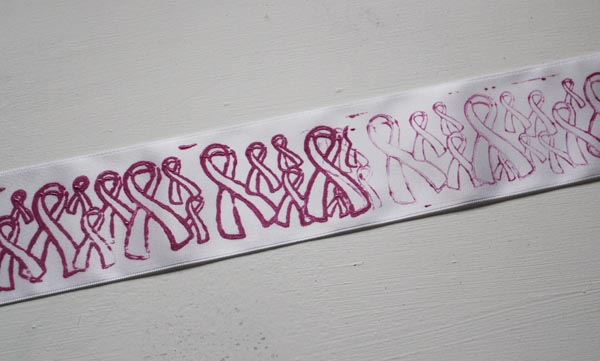 Set the ribbon aside to dry.
Tie the ribbon onto the wreath in a bow, and you're all done!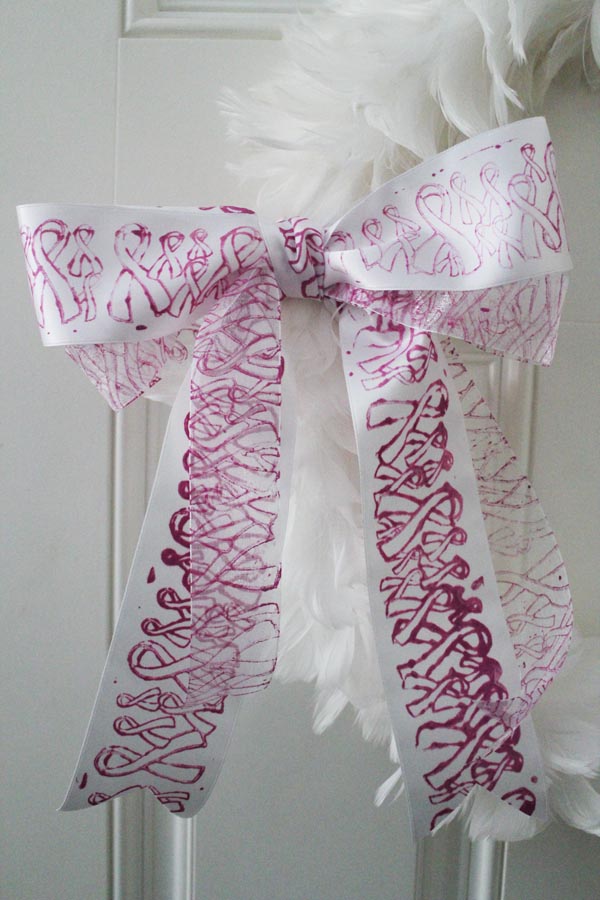 I used both a satin and a sheer ribbon for this project, and love the layered look of adding both. You can add additional ribbon for a fuller bow if you like – I kept this pink ribbon project simple.
But, there are so many ways you can use this stamp! Check out these other fun projects made by other bloggers that are part of this series: