Lately, I've been into Harry Potter. Which is where I came up with this Rune necklace. Hermione talks about how much more interesting a subject Ancient Runes is than Divination, and in the final book, the Deathly Hallows are mistaken for a rune. I thought it would be fun to incorporate runes into a necklace for a Halloween-worthy look that you can get away wearing to the office. A fun accessory that isn't too costume-y.
This necklace is also super-easy to make! All you need are:
Sharp Blade
Large Black Beads (with white underneath)
Eye Pins
Chain
Jump Rings
Necklace Clasp
Start by scratching your rune designs into one side of the beads. I made sure that my beads had black over white, so that the bottom layer showed through.
I looked up a list of runes to find the different shapes I wanted. Each has a meaning, so I picked symbols that have meaning to me.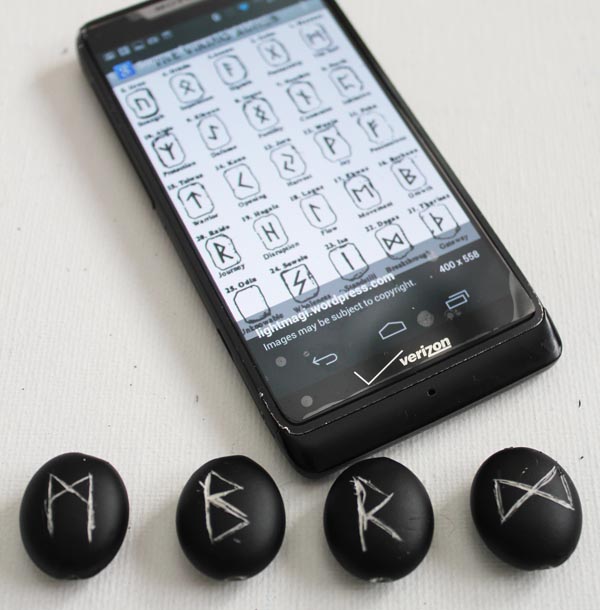 As you can see, scraping the designs into the beads made the shapes look very raw and rustic – perfect!
I strung the eye pins through the beads, and closed the loop on the other side, using round-nosed pliers.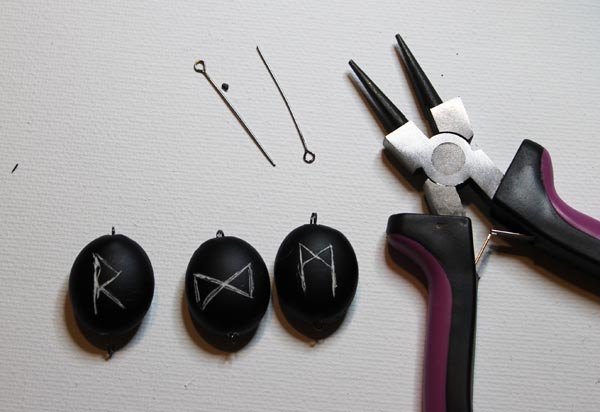 Then I used jump rings to string them together, and attach them to the necklace chain.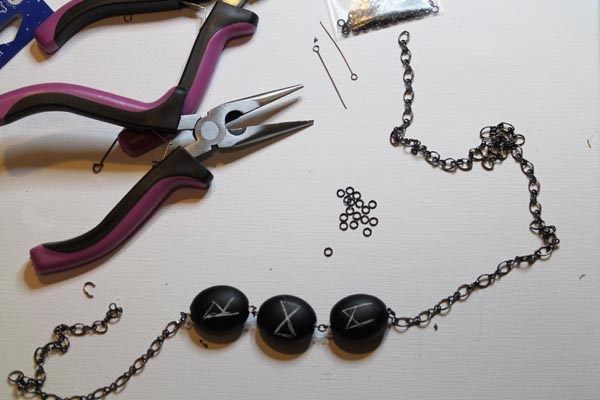 All that was left was to add the clasp, and my Rune Necklace was complete!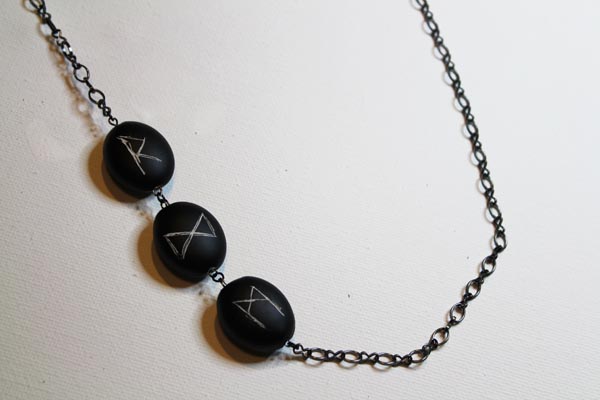 This will surely get you in the mood for some more fun Halloween crafts. I've teamed up with some of my blogging buddies to share fun Halloween crafts all week long! Check out some of their projects in the linky below: