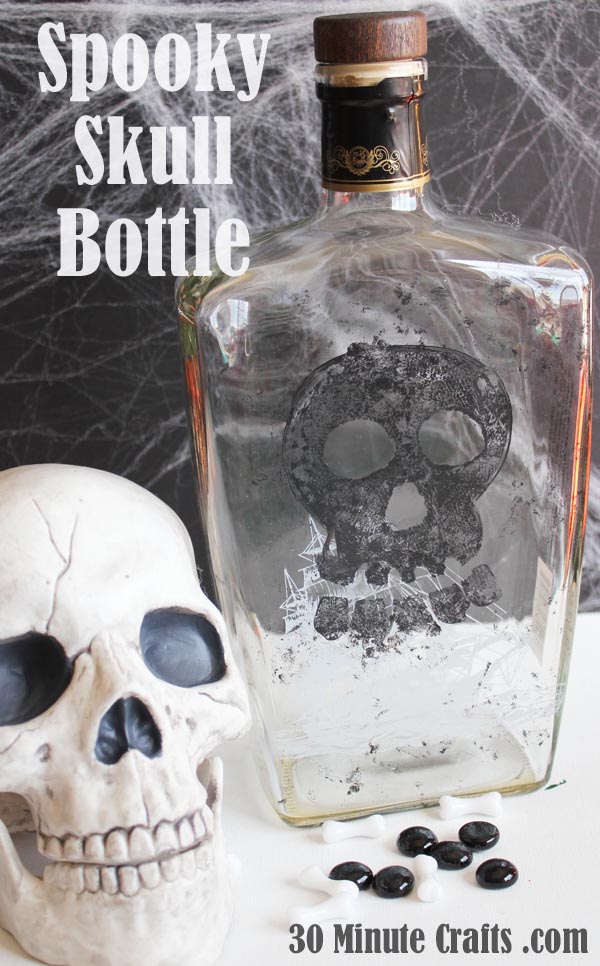 4My hubby is a fan of rum and Dr. Pepper… good for me because it left me with a great bottle to craft with! Making this spooky skull bottle was super easy, and it makes a great piece of Halloween decor, and would look perfect in a Halloween Vignette. It would also make a great Pirate prop – either as part of a pirate costume, or as part of pirate decor.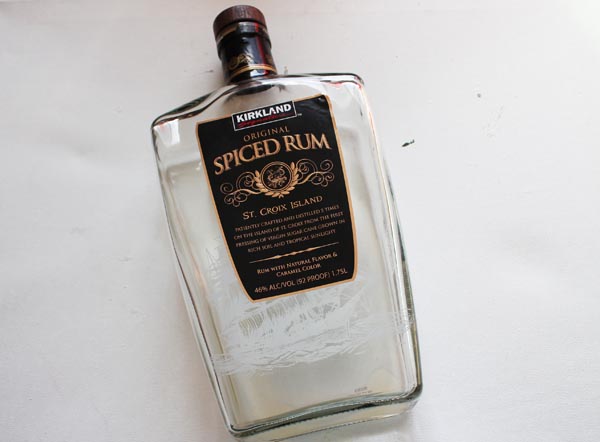 To make your own Spooky Skull Bottle you need:
Empty Rum Bottle (This is Kirkland brand – found at Costco)
Duck Tape (any kind)
Glass Paint (I used DecoArt)
Paintbrush
Paper Towels
Cotton Swab
Rubbing Alcohol
READ THROUGH ALL THE STEPS. For many of my tutorials, you can just follow along with the tutorial to make your project. For this one, some of the steps need to be done quickly, so read through the whole tutorial before you get started, so you know what is coming next.
Start by taking off the label. This bottle already had a great ship painted on the front, I wanted to keep that on there. After peeling the label off, I had to be careful about how to take off the residual adhesive. I couldn't use a solvent, that could mess up the ship on the bottle. Instead I used Duck Tape. I had a Halloween pattern on hand, but any pattern will do. Push the tape onto the adhesive residue, and pull up. The residue sticks to the tape and pulls right off the jar.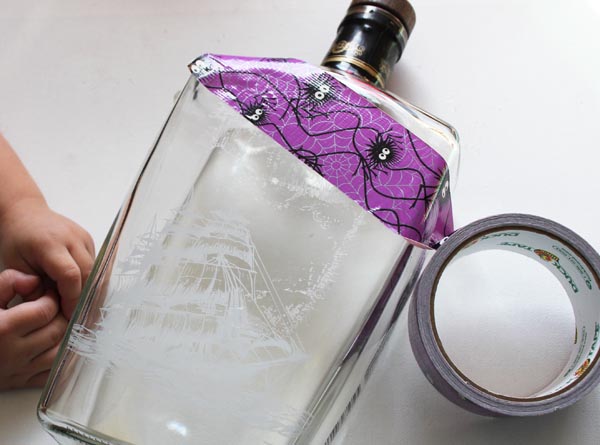 Keep using the Duck Tape to pull off the adhesive until it is all off. Wash the bottle with soap and water to make it clean.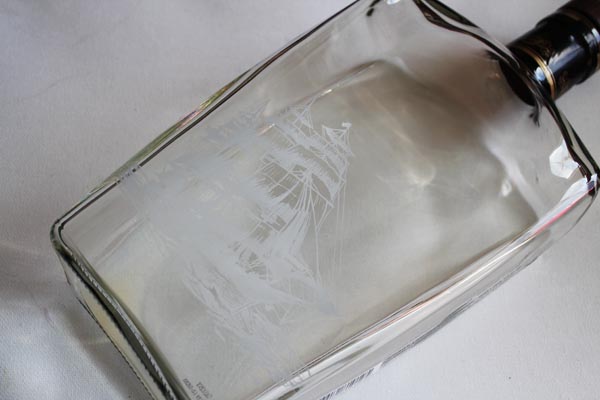 Here is where you want to start working fast. Paint on your skull shape. I used a clean, dry paintbrush to practice drawing on the bottle a couple times, just to practice the motion. Then I added the paint. Add a generous layer of paint.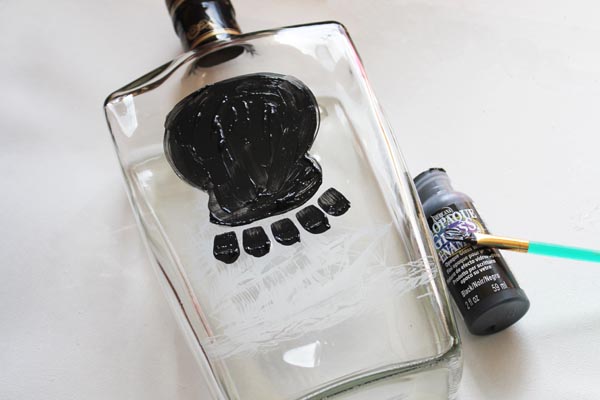 Use a crumpled paper towel to dab away the paint, giving a distressed look. Let the dabs of paint on the paper towel touch the jar in random spots, helping the bottle look like it has changed hands several times, and has the scars to prove it.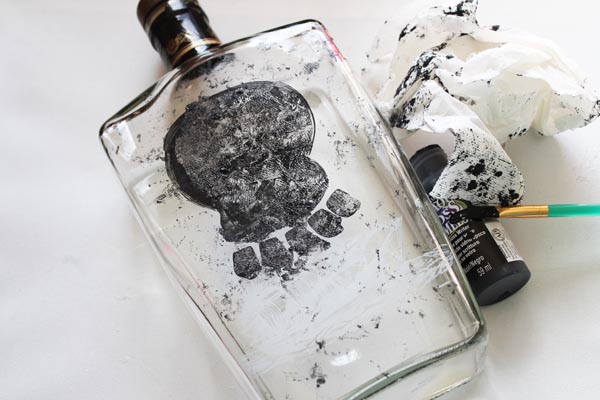 Dip a cotton swab into alcohol to wipe away the paint in the eye, nose, and teeth areas. If you're swabbing over areas where the white ship is, go gently. You don't want to swab the ship away.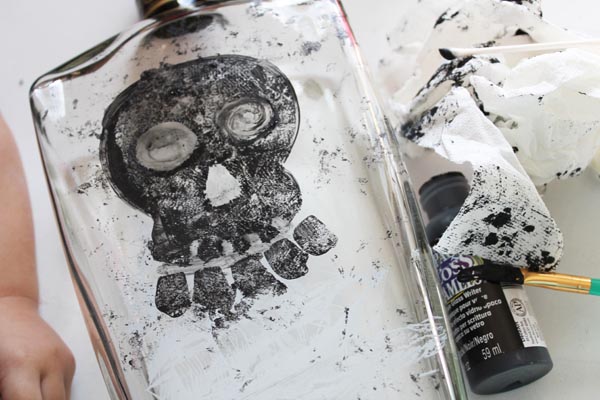 The first cotton swab will make the areas look smudgy. After two or three passes with fresh swabs, it will look better.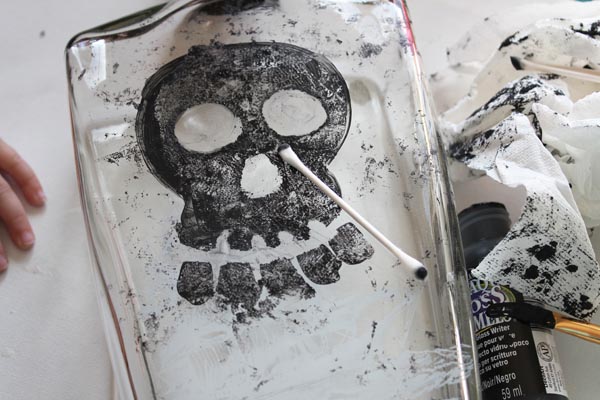 Let the paint dry completely, cure according to the instructions on the glass paint if you want it to be dishwasher safe.