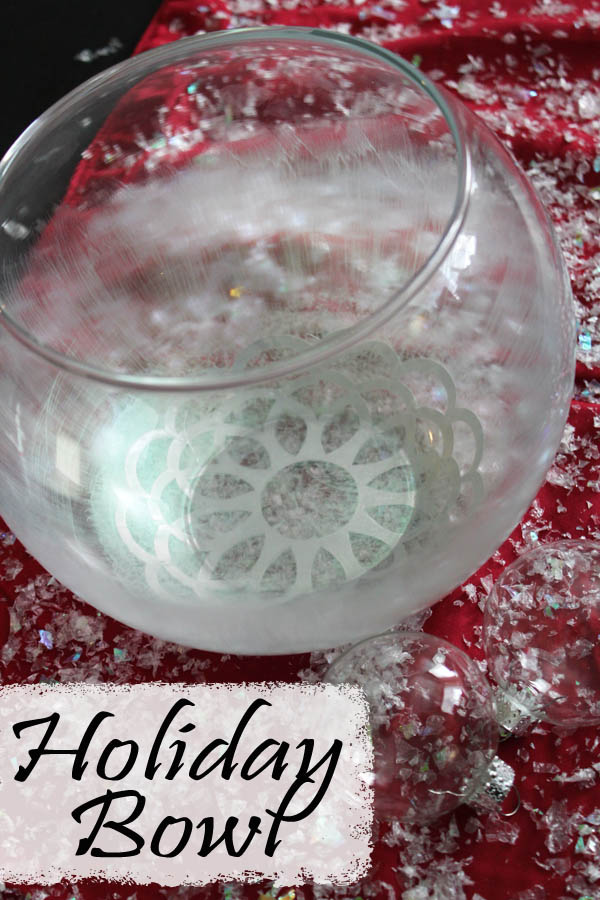 The Holidays are here. We can ignore it, or we can embrace it. I'm choosing to give the holidays a giant bear hug. Because before I know it, all of this fun gift-giving, holiday crafting, family time will be over… and I'll have to wait until next year. So I'm perfectly fine with Christmas taking over November.
I am, however, taking it a little slow. I don't have all my holiday decor up yet. I'm slowly bringing out pieces, bit by bit. Our Holiday tradition is to put the tree up the day after Thanksgiving… we might wait that long, or we might go a bit sooner this year. We'll see.
This simple holiday bowl is a great transition piece. I can put it out now, and keep it up through the holidays and into January, as part of my winter decor. Holiday Decor that extends beyond the season – winning!
I made this project as part of a sponsored campaign with Martha Stewart Crafts. They sent me a box of goodies to play with, and will send me a little something for my time. And I get to share this super easy craft with you!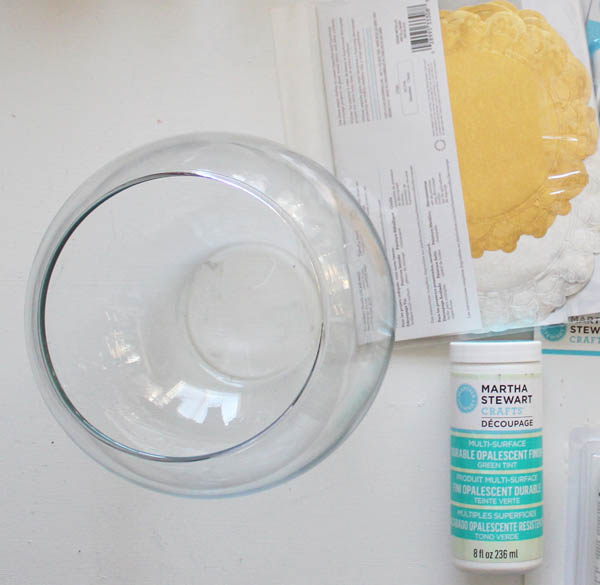 What you need to make this bowl:
Glass Bowl (I got mine from the Floral section at Michael's)
Rubbing Alcohol and Paper Towel
Martha Stewart Decoupage Medium in OPAL
Martha Stewart Decoupage Papers
Martha Stewart Decoupage Brush
Scissors
The process is super simple. After cleaning the bowl thoroughly with alcohol and a paper towel to remove any smudges or oily fingerprints, brush some Decoupage Medium on the bottom of the bowl. Brush some more onto the Decoupage paper, and press onto the bowl. I chose to have the sliver side in, but you can go either way.
If your bowl is curvy, like mine, the Decoupage Paper won't lie flat. I cut each section to help the paper curve around the bowl.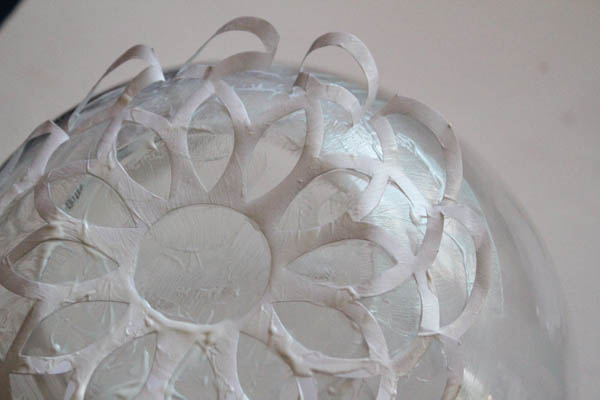 Working on glass has its own special challenges. It is nearly impossible to get a perfectly smooth finish – so instead of fighting it, I embrace the texture. I pulled lines of the Opal Decoupage medium down the sides of the bowl to get a pretty opalescent finish. Around the Decoupage paper, I stippled my brush to give lots of texture. That texture will also grab the light and help the sheen of the finished project.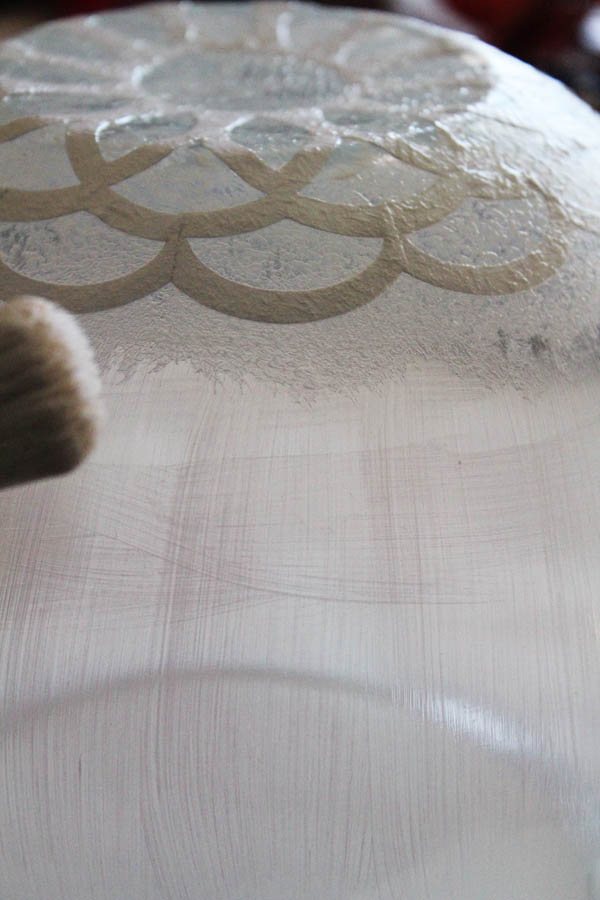 Just let the bowl dry overnight, and you're all set! … and since the Martha Stewart Decoupage medium is dishwasher safe, I'll be able to keep this bowl clean and sparkly!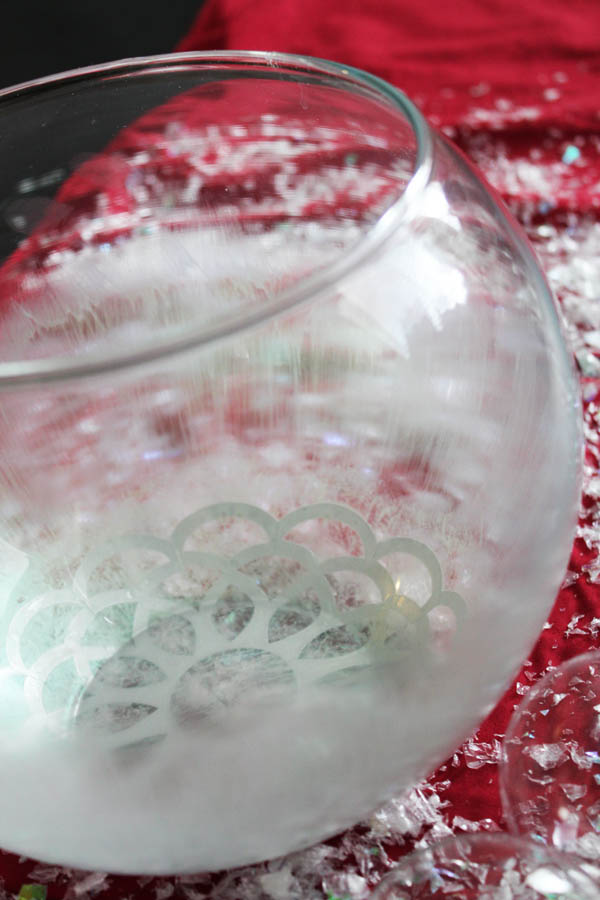 Follow Plaid Crafts on Facebook, follow the Martha Stewart Crafts Pinterest Board, and sign up for the e-mail newsletter for more Plaid Crafts and Martha Stewart inspiration!
And here's some more great project inspiration as well…