Hi y'all! If you're a regular reader, I have some fun news! I did a segment for Channel 8 Las Vegas that is airing today!
If you're new here… welcome! I wanted to make it easy for you to find the crafts shared in today's segment.

  Once the video goes live on the 8 News Now website, I'll link it up here. In the meantime, here are a couple behind-the-scenes shots…
Edited to add: The video is live on the website! You can check out my 30 Minute Holiday Crafting Segment on 8 News Now!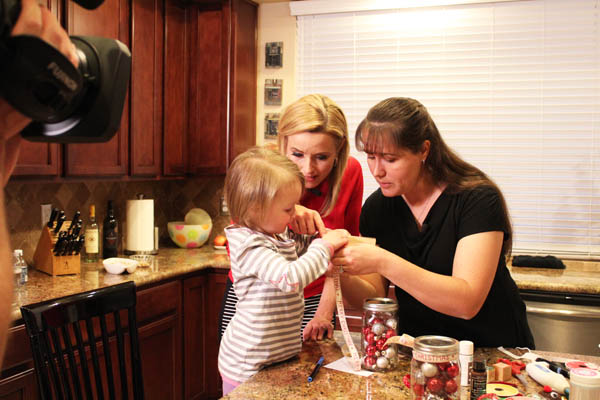 I hung out with Kirsten, one of the 8 News Now Anchors (can you believe she looked this good at 5pm, even though she had been on air at 4am that same day!), and her beautiful daughter Mia.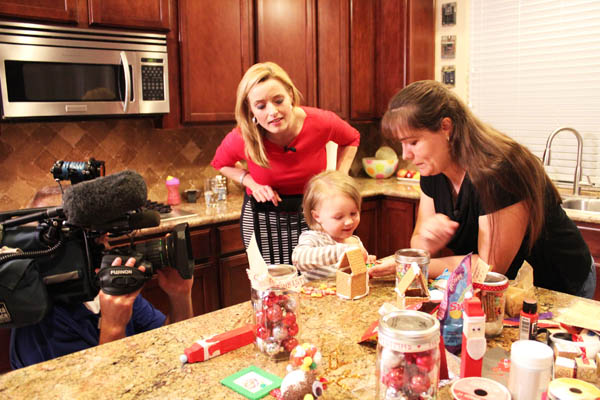 Mia was kind enough to share the spotlight with me… it was her very first taping as well!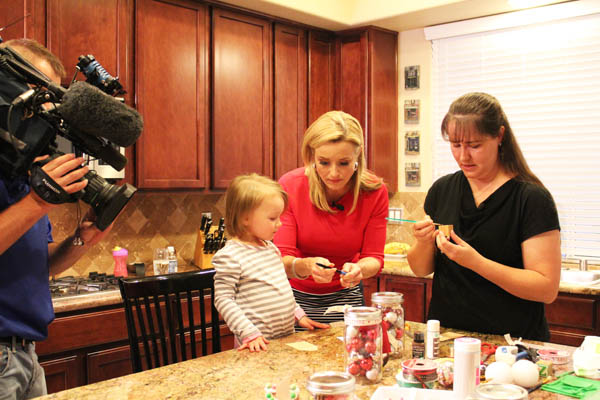 I had a great time crafting with Kirsten and Mia, the youngest member of the 8 News Now team! If you want to stay up-to-date with all my fast crafting posts, be sure to sign up for the 30 Minute Crafts Newsletter:  

And if you want some more fast holiday crafting inspiration, be sure to check out these posts: