YAY! The First day of Craft Lightning is here… which means I get to share with you all of these amazing crafts that other bloggers put together. The best part? Each of these fast holiday crafts can be whipped up in 15 minutes or less! In the craft world, it doesn't get much faster than that, does it?
First, how cute is this Mason Jar Cozy from Patchwork Posse? If you know how to sew a straight line, and have a spare quilt block or scrap of fabric, you can totally whip one of these up!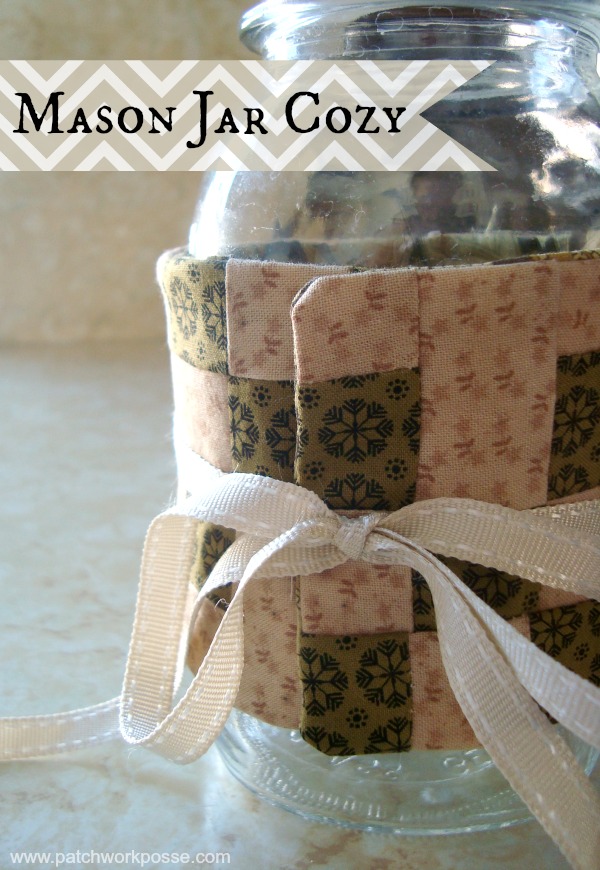 Are you a washi tape fanatic (admit it – who isn't), and want to add a little washi to your tree this year? How about this Great Washi Tape Ornament? Easy to make and totally customizable!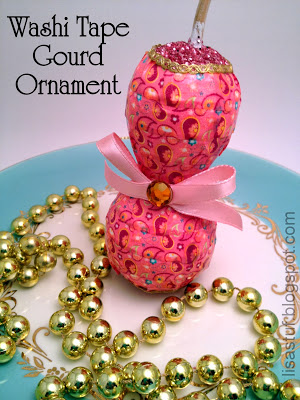 Mason Jars are another passion of mine. How adorable is this Mason Jar Snowman from Creative Cynchronicity? I'm over the moon for this project.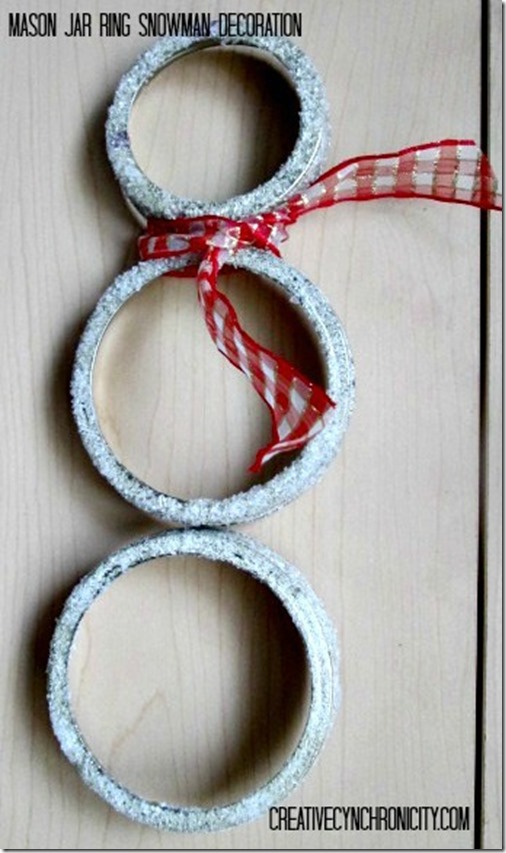 For all of you "non-crafty" folks out there… this next project is super simple that even someone who truly cannot craft (and I have never met such a person) could pull this off. Super easy, super cute… mini Thankful Sticker Pumpkins.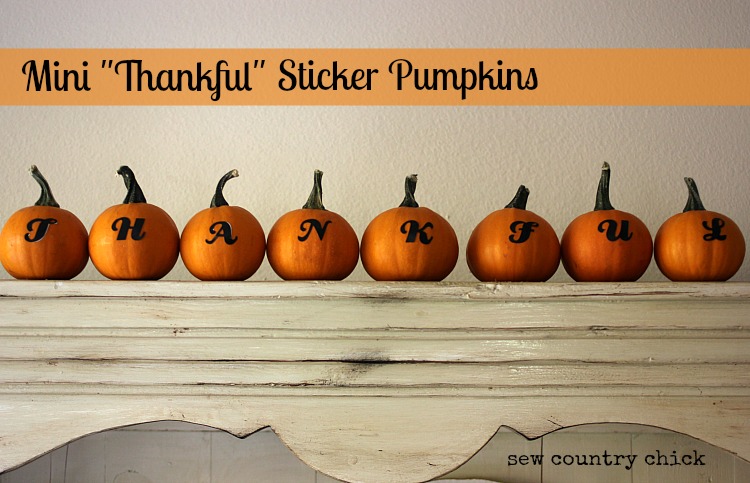 Looking to spruce up your living room with a little holiday decor, or make a simple gift for a friend or neighbor? These Holiday Coasters take very little time to make… and are a perfect, simple gift!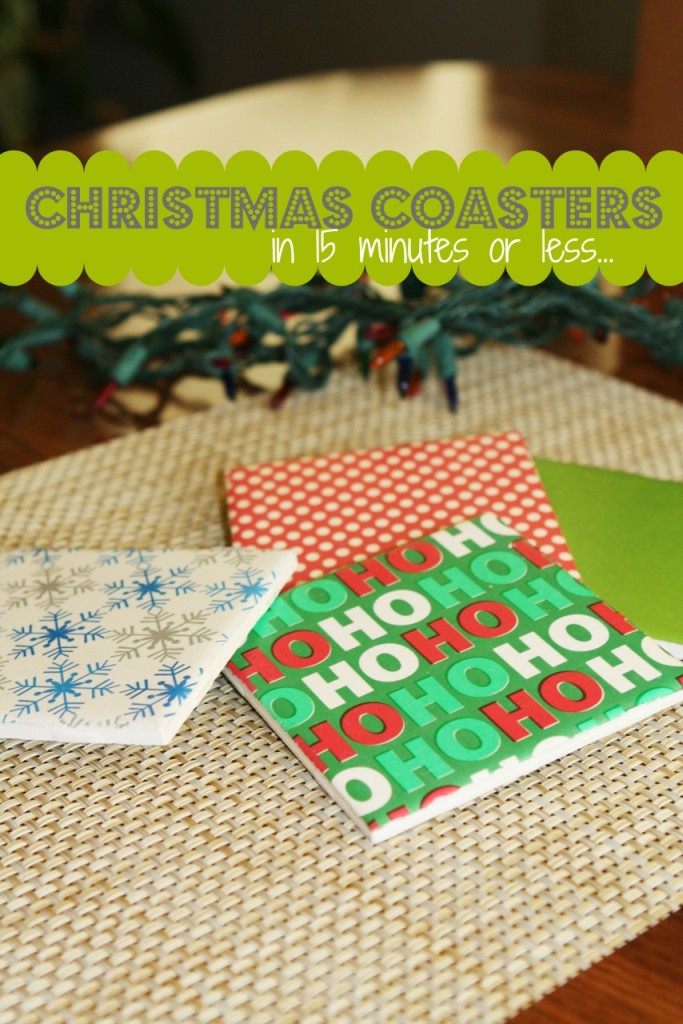 Do you know yet how to set your holiday table? If not, you'll want to make some custom Christmas Napkins to celebrate the holiday…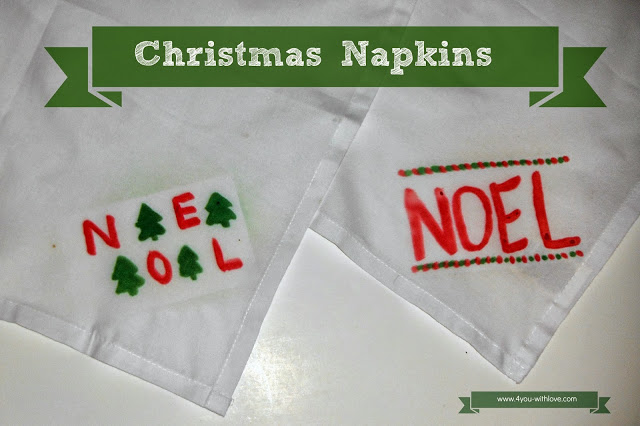 If you're serving buffet style, or want a little decor for your mantlepiece, whip up a simple yet spectacular holiday banner.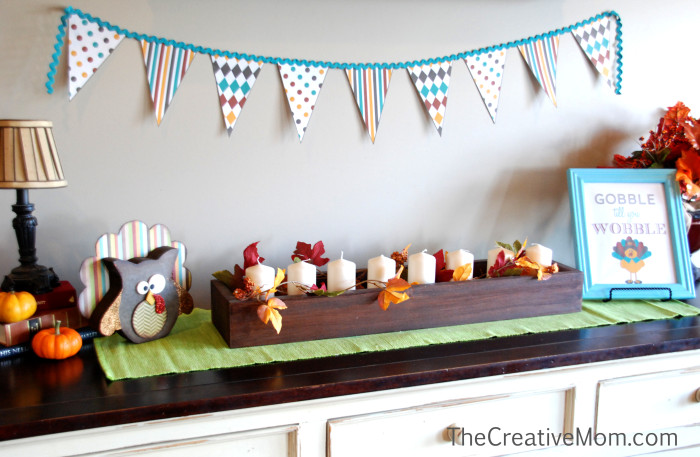 If you're a card-maker or scrapbooker, you have lots of scrap paper around… perfect for whipping up these adorable gift tags!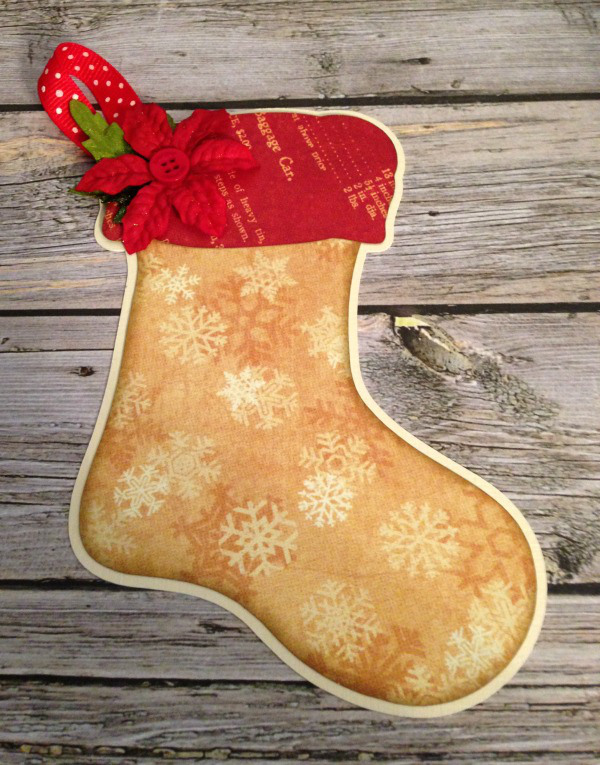 Angie from the Country Chic Cottage, my crafting partner for this series, whipped up a great little holiday treat with these adorable snowmen. Yum! Snowmen on a stick!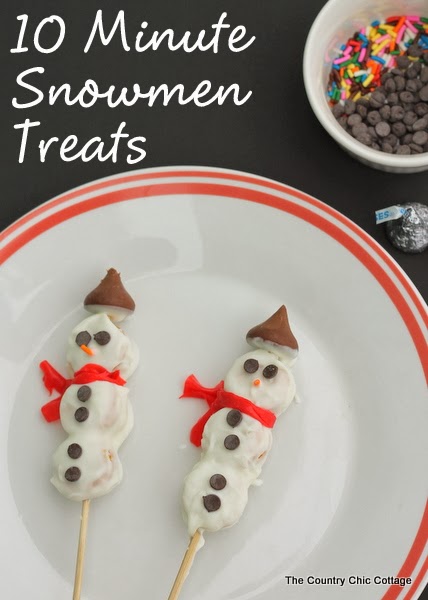 And I whipped up a super fast and simple ornament with my kiddo – just a little felt, paper, glue and ribbon to make a felt frame ornament.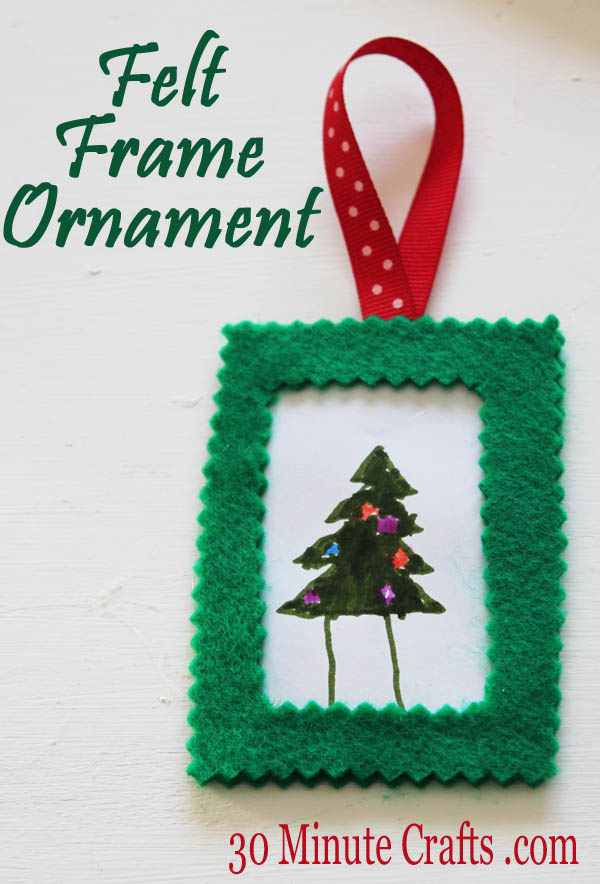 Craft Lightning will be going on all week! Be sure to stop by every day for some fast crafting fun! Each morning I'll be sharing a simple Holiday craft that takes 15 minutes or less… and every night I'll share the round-up of other bloggers joining in on the fun! See you tomorrow!