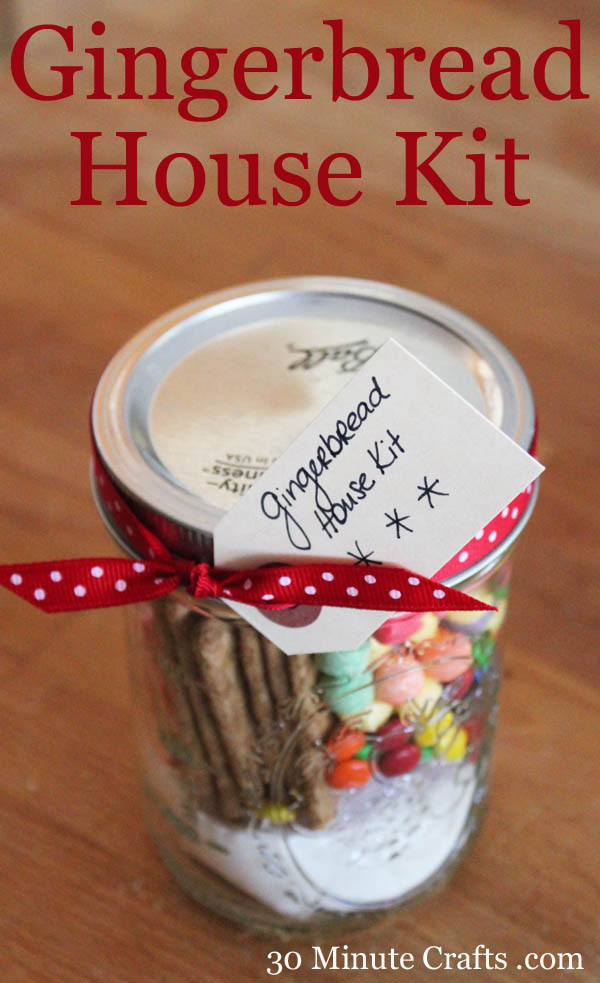 Have you started your giant list of people you need to make gifts for yet? All the neighbors, teachers, friends, and more that all need "something". The cost adds up… and so does the time if you like making gifts! Instead of baking up trays of holiday cookies and fudge, or going to the store to buy a stack of gift cards, make these simple and fun Gingerbread House kits!
Gingerbread House kits are a super simple idea for making holiday gifts this year! Each Gingerbread House Kit costs $5-8 each to make (less if you're a budget or bulk shopper), and it is a holiday gift and holiday activity all rolled into one. Winning.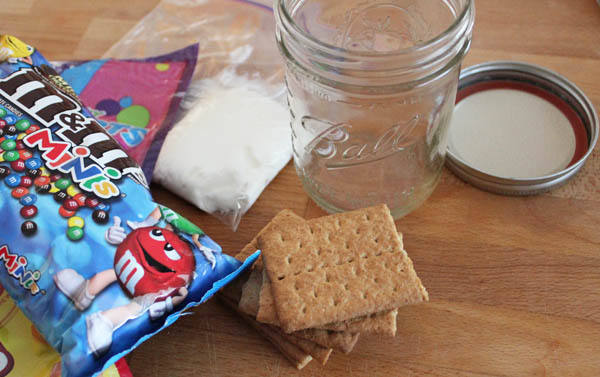 To make your Gingerbread House Kit you'll need:
Mason Jar
Ribbon
Tag
6 Graham Cracker Squares
Assorted Small Candies (I used mini M&Ms, Starburst, and Sweet Tarts)
Royal Icing in Ziplock Bags (I use the Wilton Royal Icing Recipe – Powdered Sugar, water, meringue powder)
Start by making the Royal Icing. This takes about 10 minutes. Just sift together the powdered sugar and meringue powder, add water, and mix with an electric mixer. I live in Vegas where the air is super dry, so I always have to add a couple extra tablespoons of water. But don't add too much! You don't want runny icing!
Scoop about 1/4-1/2 cup of icing into the corner of a ziplock bag. Push the icing to the corner, squeeze out the air, and seal the bag. If you're making several kits, go ahead and prep all your icing bags at once so that the icing doesn't dry out.
Tuck your icing bag into the bottom of your mason jar. Add your 6 graham cracker squares. Then start pouring your candies around the crackers.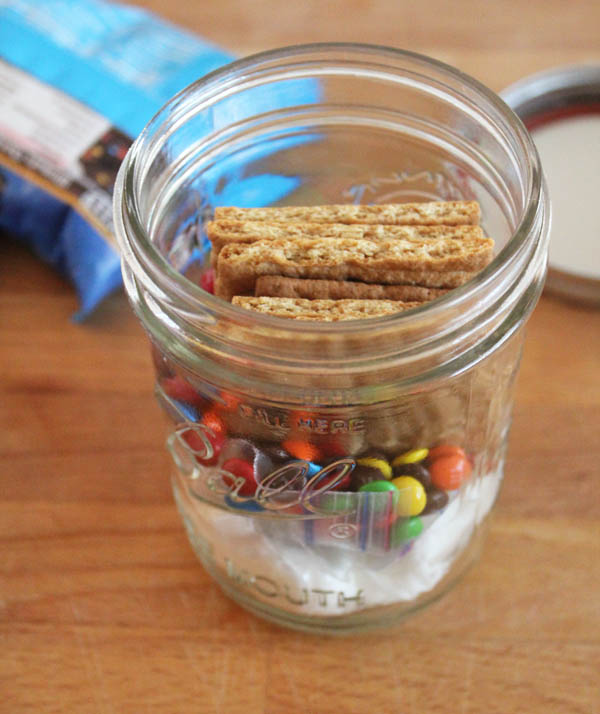 Fill your jar up to the top. Yum!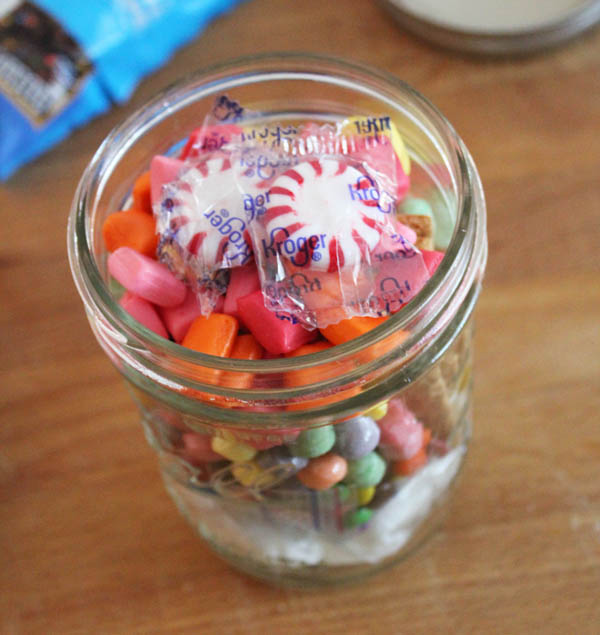 Secure the lid, then add a tag with a ribbon.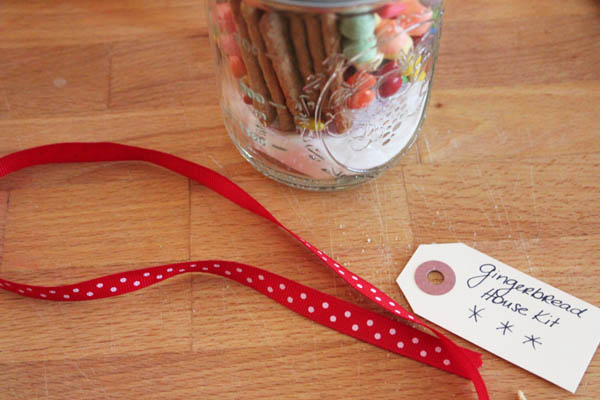 The recipient can use the lid as the base for their gingerbread house. All they do is clip the corner off of the bag of icing, and start building!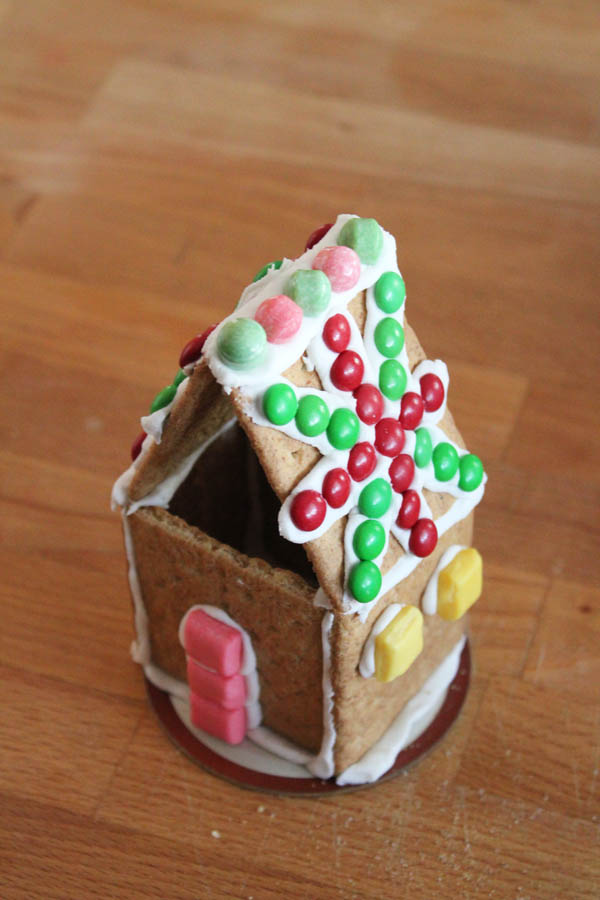 So fun! They get to make a gingerbread house themselves, and when they're done looking at it, they have a sweet snack!