Are you ready for all the countdowns? You know… less than 55 days until Christmas… only 7 weeks until Christmas… as if Christmas isn't going to suddenly be here before we know it without us counting down the days, minutes, hours, seconds, and Saturdays until the big day arrives.
Some of us have been preparing for Christmas for months already. Or, I should say, some of YOU. I have been happily procrastinating. But now the countdowns have begun, and with them the late nights of crafting to come up with the perfect gifts for EVERYONE.
And so the list making begins…
But between the lists, cards, gift making and wrapping, I hope to find some time for ME. Some me making. Like some fun ornaments. And to help inspire me, Erin from My Very Educated Mother has come up with a fun week-long series called "No Ugly Ornament". All week long, she and many others will be sharing fun DIY ornaments. I have a fun one planned for tomorrow!
Check out her ornament post for today – fun Scrabble Tile Ornaments!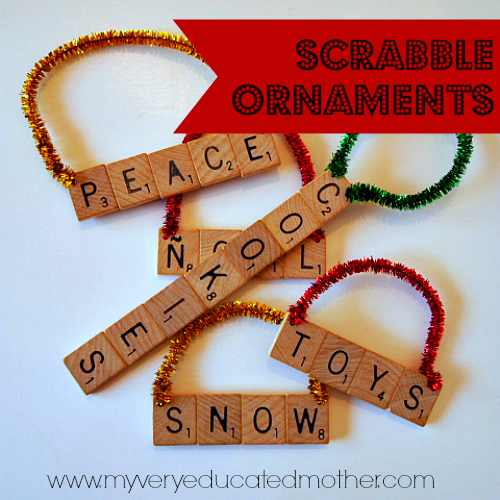 Please pin this project to your holiday ideas Pinterest board (because it will help get everyone else into the Christmas frenzy… er… spirit), but be sure to pin from the original source.