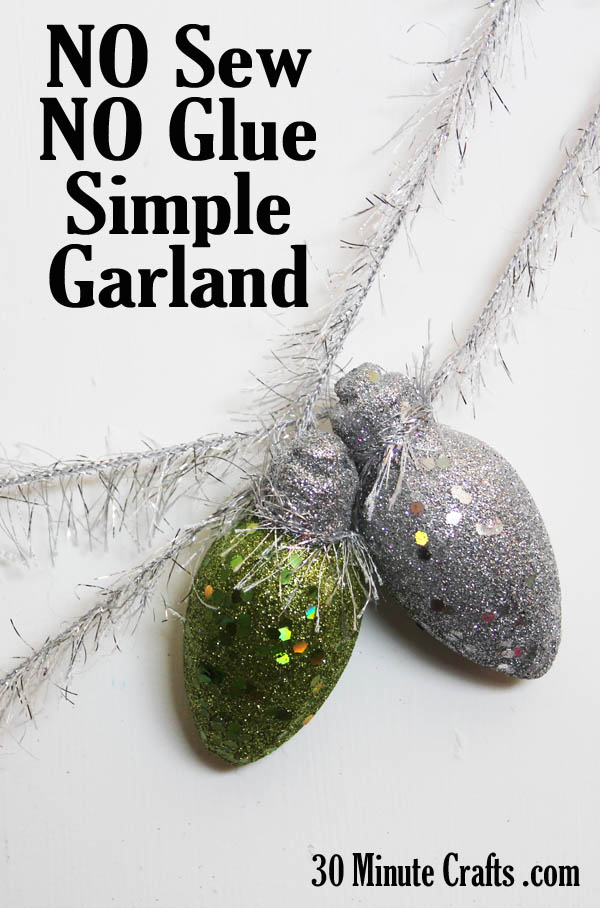 The final day of Craft Lightning is here! What an amazing week it has been… but it isn't over yet! I still have this craft to share with you, and a round-up of today's awesome bloggers to share tonight, so stick around!
Today I'm sharing this super simple no-sew, no-glue holiday garland. It you can do it with the kids, on your own, whatever. A simple way to add some holiday sparkle to a tree, mantle, office, cubicle… whatever space needs some holiday glitz.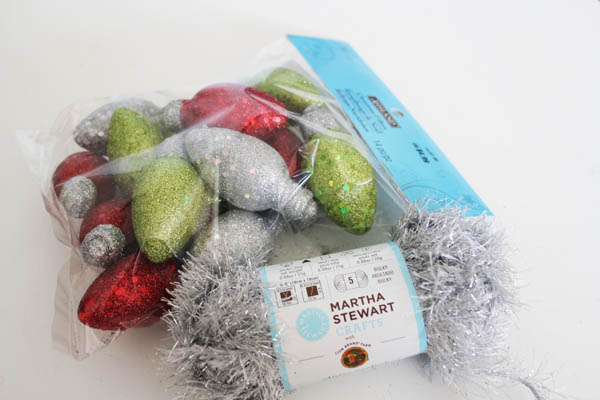 What you need:
Silver Eyelash Yarn
Glittery Foam Christmas Bulbs (sold with the vase filler at Michael's)
Start by tying an overhand knot in the yarn. If you're not familiar with an overhand knot, you fold the yarn in half, then take the looped end, swing it back around, and tie a knot so that you have a loop left. DON'T tighten this knot!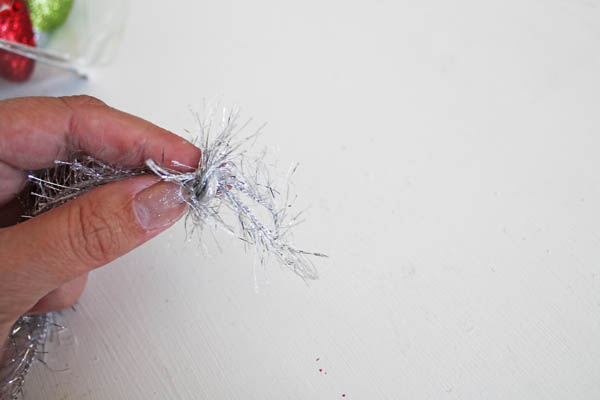 Next, slip the end of the glitter bulb into the loop. Pull on the strings to tighten the knot.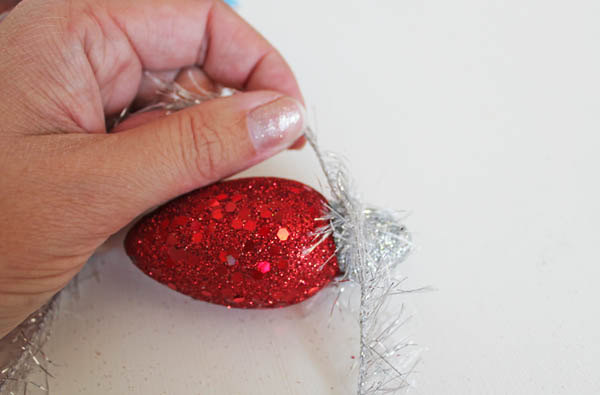 Keep tying these knots all the way down your yarn until your garland is long enough. I tied my knots about a foot or so apart… but you can tie them at whatever distance makes sense for you!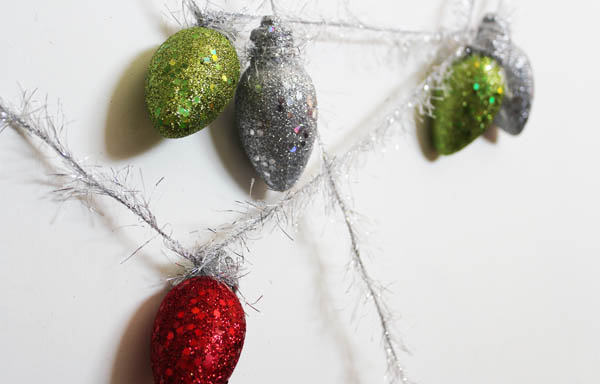 Then hang your garland wherever makes you happy… and come back tonight for another Craft Lightning Roundup!