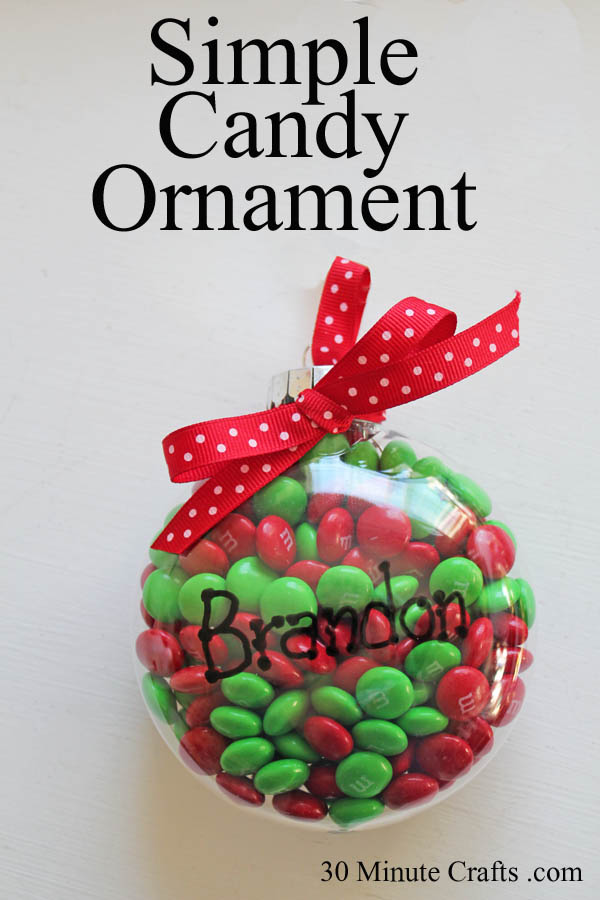 When I saw these large plastic ornaments at the store, I knew I wanted to fill them with candy… specifically M&Ms. Holiday M&Ms are such a classic Christmas treat around here, and making ornaments filled with candy for friends, family, neighbors, teachers, and classmates is so simple… well, almost. Heavy candies like chocolates can be a challenge in these ornaments. The top is simply clipped on. Filling the ornament with something heavy means that the ornament can no longer hang by the hook. You could glue on the top… but then the M&Ms would be stuck in the ornament permanently! Oh no! We can't have that! So, I figured out a simple workaround…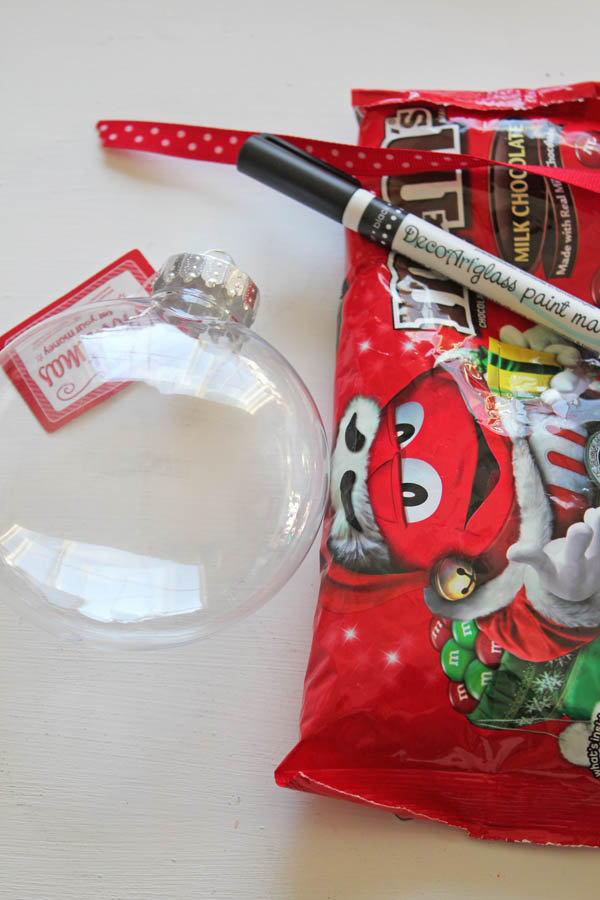 To make these ornaments you'll need:
Plastic ornament
M&Ms
2 pieces of ribbon – one 8″ long and one 18″ long
Paint pen (optional)
Start by taking off the top and filling the ornament with candy. Put the cap back on.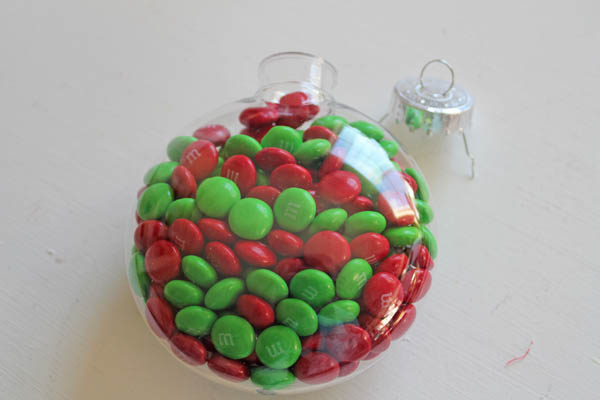 Fold the small piece of ribbon in half and tie a loose overhand knot. Insert the long piece of ribbon into the knot, then pull the knot tight.
Tie the long ribbon around the neck of the ornament, with the loop in the back. Make sure you tie the ribbon TIGHTLY.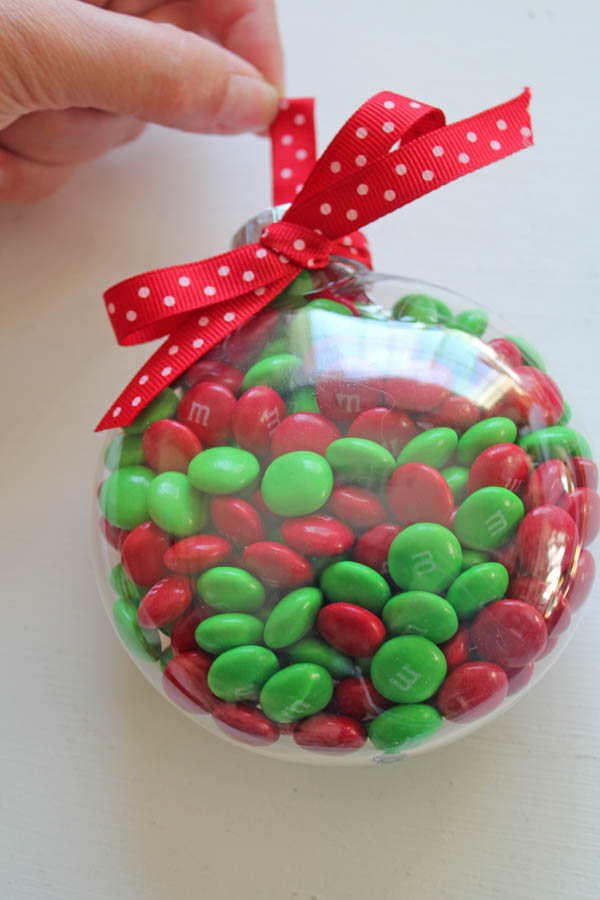 Insert the loop of ribbon through the loop in the ornament. This ribbon will be what you hang the ornament by, and will be much more secure than the metal loop.
If you want, use a paint pen to write a name or message on the ornament.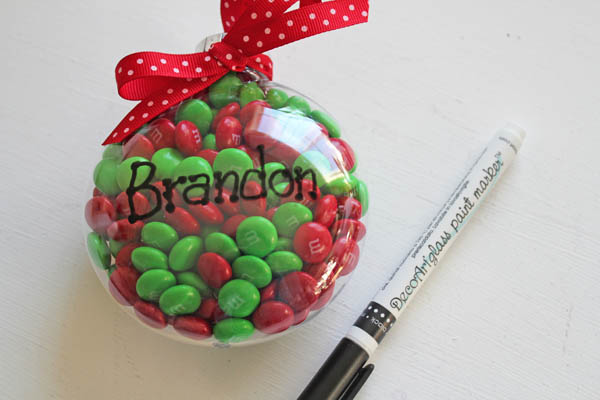 All set to use the ornament as a tag, or give as a gift!