I know that once November 1st hits, we're supposed to be all gung-ho for Christmas. And I promise you, I really AM. In fact, I might start decorating the house for Christmas this week. Maybe. The jury is still out… but before I dive head-first into sleighbells ringing, snowflakes on my nose,  and the scent of pine, cinnamon, and mulling spices, I want to take a minute to just enjoy fall. With a simple wreath.
Really. We JUST the sugar-fueled costume frenzy of Halloween. Before we buy postage for Christmas cards, put up trees, and start wrapping gifts, let's enjoy fall. Let's take a deep breath of the crisp air and stop. Instead of wracking our brains each day to figure out what we're thankful for so that we can share it on our Facebook page, let's take that moment to actually BE thankful for this moment… and then take the next 30 minutes to craft. Like making this fun and simple fall wreath over at Pretty Prismatic. Because Christmas will be here before you know it… and as long as the stockings are hung by December 24th, Santa will get them filled.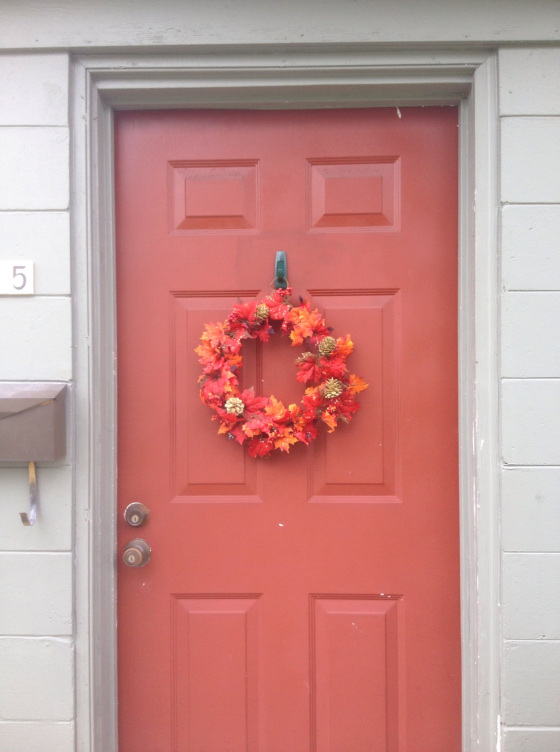 You'll want to pin this to your Autumn Crafts Pinterest board… but be sure to pin from the original source.