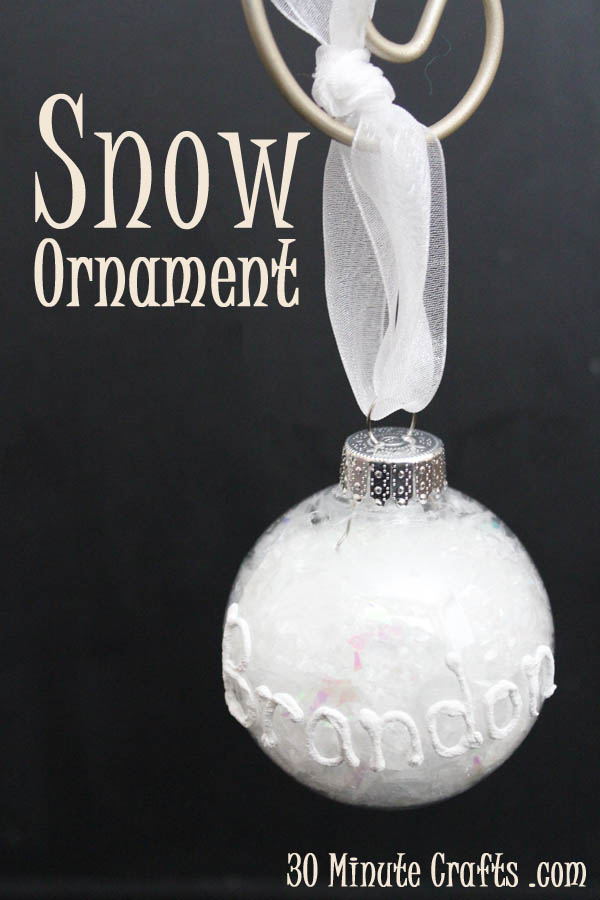 I love making ornaments. Every year I make more… it doesn't seem like there is such thing as "too many" ornaments. And when I decorate my tree, I take time to remember when the ornaments were made. Like the wooden ornaments I made for my first tree. Or the felt ornaments made with friends. Each is like a miniature time capsule. This year, I thought I'd make some ornaments with names on them. My son is old enough to read his name, and he loves seeing his name on things. I'm making ornaments for each of my nieces and nephews, which I'll attach to their Christmas gifts. Fun, right?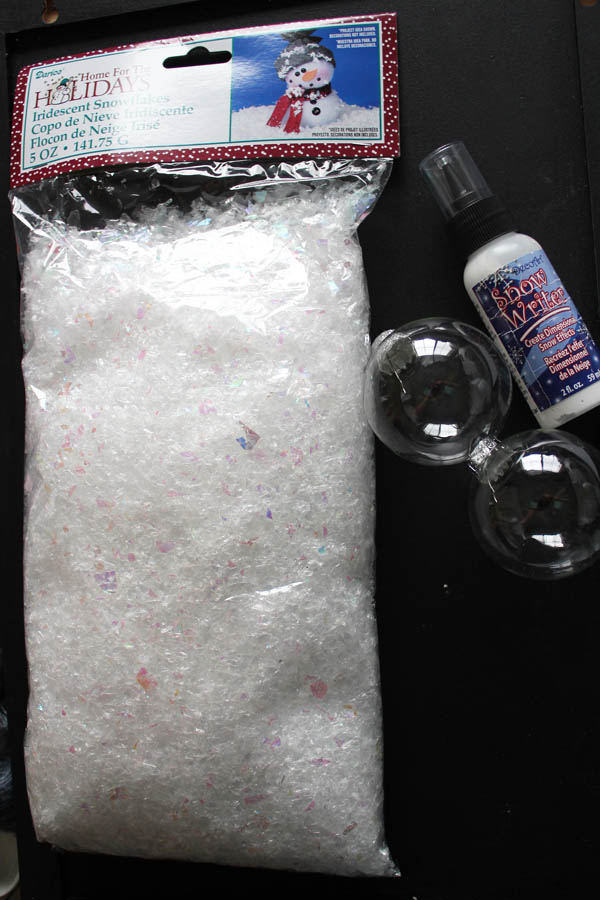 These ornaments are super easy to make! Here is what you need:
Ornaments (glass or plastic)
Fake Snow (this is from Darice, it is basically shredded Cellophane)
Funnel (or paper and tape for making a funnel)
Darice Snow Writer
Ribbon (optional – for hanging)
Open up the ornament by pulling off the cap. Insert your funnel, and pour in the fake snow. You'll need to push the snow through the bottom of the funnel. I used the back of a paintbrush, but a pen would work just as well. Keep going until you fill the ornament.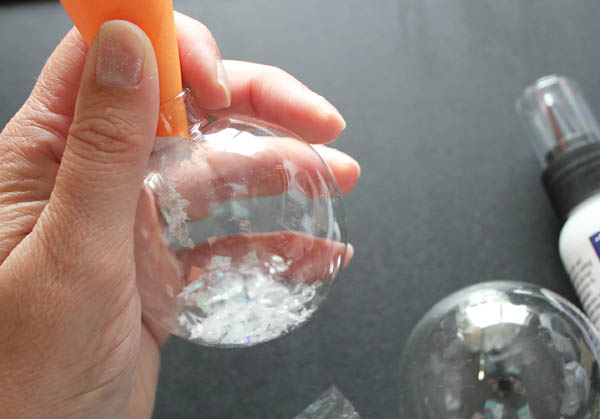 Put the cap back on, and pull out the Snow Writer. If this is the first time you're using it, shake it so that all the paint is at the tip. Squeeze some out onto a scrap of paper until it flows smoothly, then start writing your name. Don't worry about perfect – part of the fun of these ornaments is that they are made with your handwriting.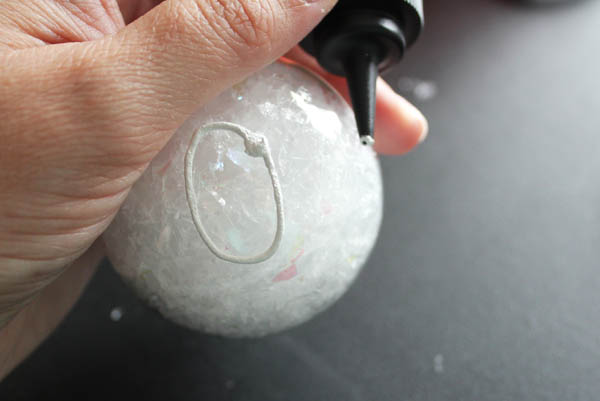 That's it! Just set the ornament aside to dry, and add a loop of ribbon if you like for hanging.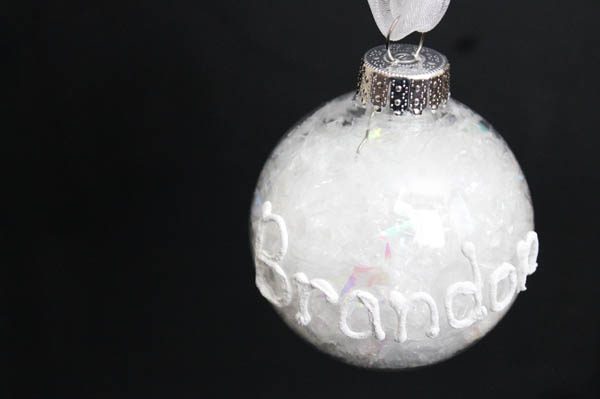 You can always add a date, or a location to the ornaments if you like.
This project is part of the "No Ugly Ornaments" series over at My Very Educated Mother. Go check out all the other awesome ornament projects this week!