Do you ever come across a tutorial and find something so absolutely amazing that you simultaneously squee in delight and get jealous that you didn't design it yourself? That is totally what happened when I saw this tutorial for a winter hat ornament. These little hats are super simple to make, require only a few supplies, and even the kids can make them! Oh – and they don't require you know how to knit or crochet at all. Which is amazing for me because I'm a yarn-challenged crafter. I love yarn, but I can't knit, and I can't crochet. Not that I haven't tried. That particular crafty gene got left off of this branch of the family tree, I suppose. But these little hat ornaments are totally up my alley. I can't wait to whip them up!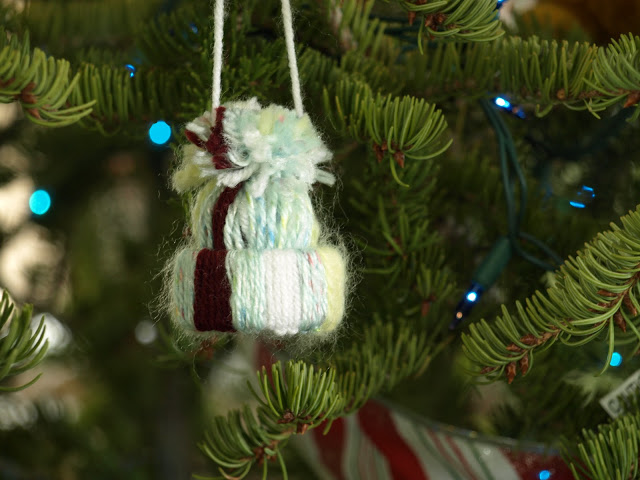 Make sure to pin this to your Christmas Crafting board, but first click through to pin from the original source.
UPDATED: Looks like the blog that the original post was on is missing! Hopefully they're just migrating servers, but just in case they are gone for good, I found this video that will show you how to make this cute little ornament:

… and, if you're not up for watching the video, you can see her step-by-step photos on how to make an elf hat ornament.