This is a Sponsored post written by me on behalf of Duck Brand provided by ShurTech Brands, LLC for SocialSpark. All opinions are 100% mine.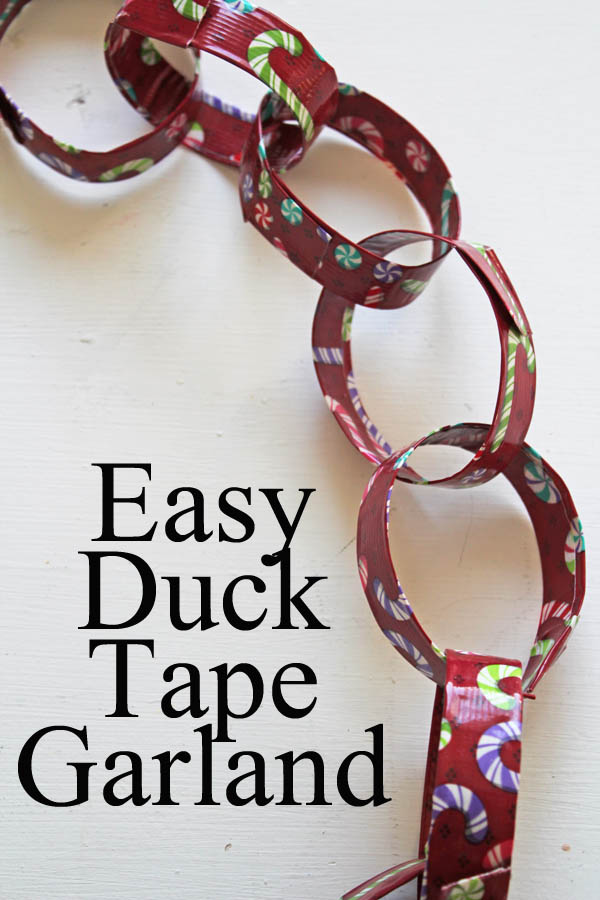 Duck Tape is amazing stuff, isn't it? So fun to create all kinds of projects with, especially now that they have so many fun patterns and colors to play with! Duck Brand® has come out with some super fun holiday Duck Tape – perfect for all kinds of holiday decor! You can wrap gifts, use it in lieu of ribbon on gifts, and use Duck Tape to make holiday decor… like this super-simple holiday garland. Make your own and you can literally Duck the Halls this Christmas! Just pick your favorite Duck Brand® Holiday designs.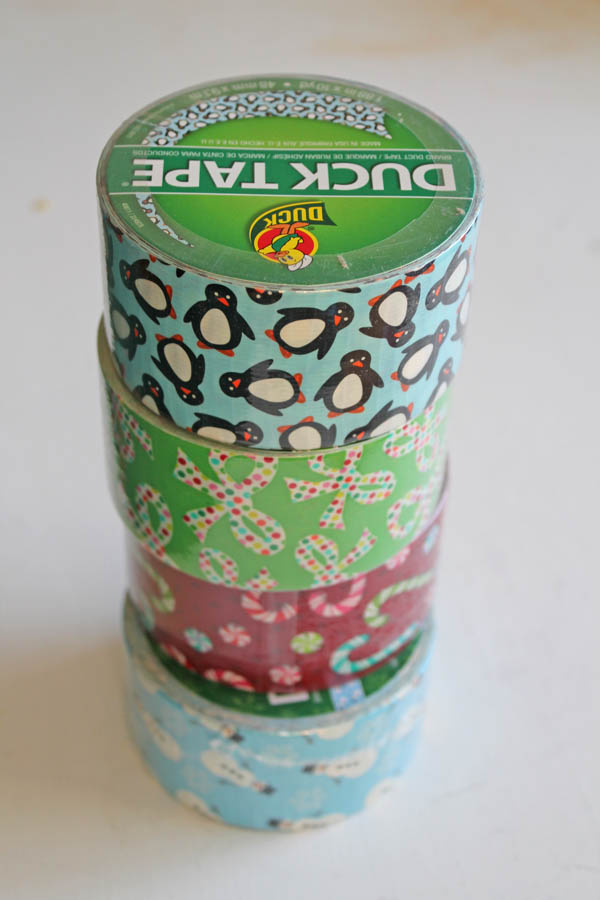 This Garland is super-simple to make. First, cut 8" pieces of Duck Tape. About one inch in, cut a slit about 1/3 of the way up. This does't have to be perfect, just eyeball it.
Leaving the flap unfolded, fold the bottom third up, and the top third down.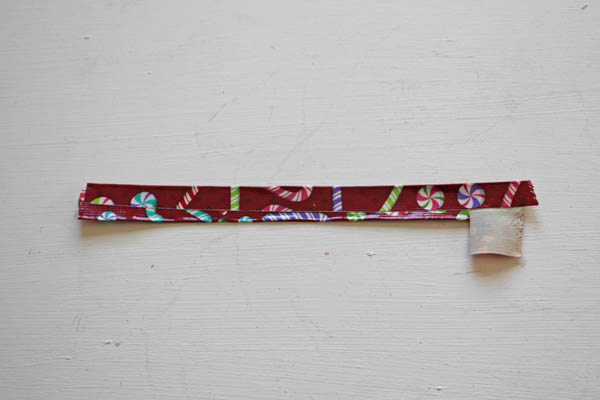 Then curl it into a circle, and use the flap to secure it in place.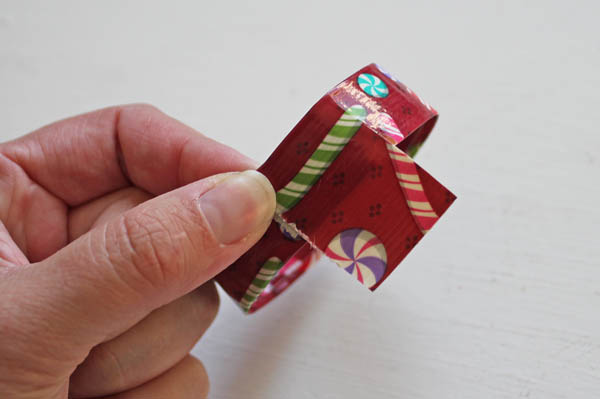 Repeat this process to make more links in the chain, looping each one into the next before securing the flap.
If you have several people working on the same garland, you can use a single loop to secure two pieces together as well.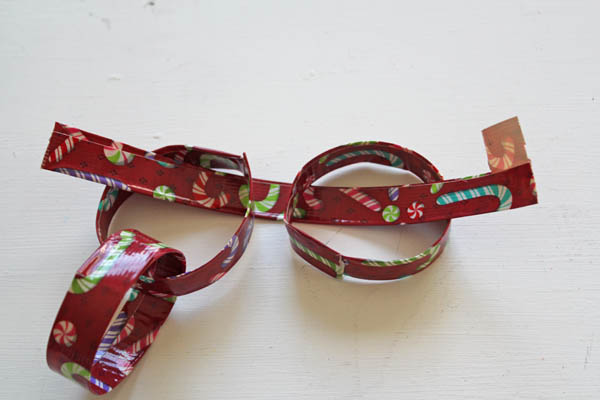 Keep adding loops to your garland until it is long enough for you to Duck the Halls!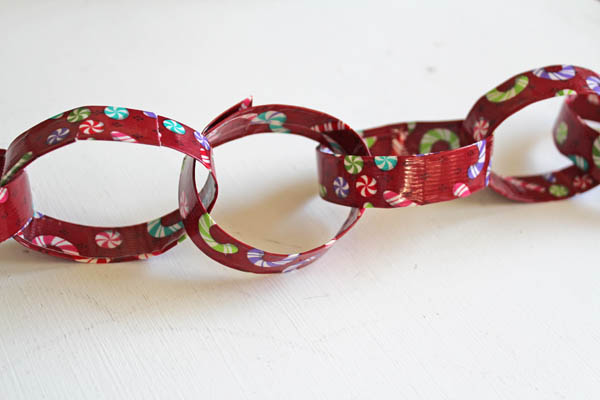 Duck Brand® is on Twitter follow @TheDuckBrand for tons of creative inspiration!