I found this tutorial months ago, and knew I wanted to share it. Really – MONTHS ago. How awesome is this fun DIY Santa Beard? Super simple to make, there is even a paper pattern for you to follow as you make it. I can see making them for the whole family – wouldn't this make an awesome Christmas card? A family photo of red shirts and Santa beards! You'll have to figure out how to adjust it to fit the family dog. Oh – and be sure to send a card my way, I'd love to see it!
This will surely be a favorite Christmas decoration that the whole family will look forward to taking out of the decorations box year after year!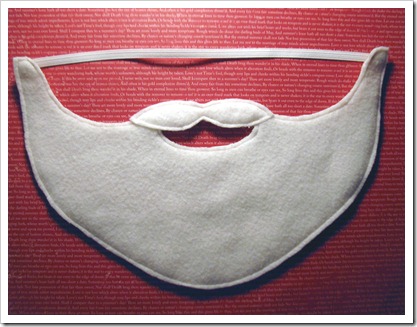 You should stop what you're doing RIGHT NOW to make this. But if for some reason you can't do that, make sure to pin it. But always pin from the original source.