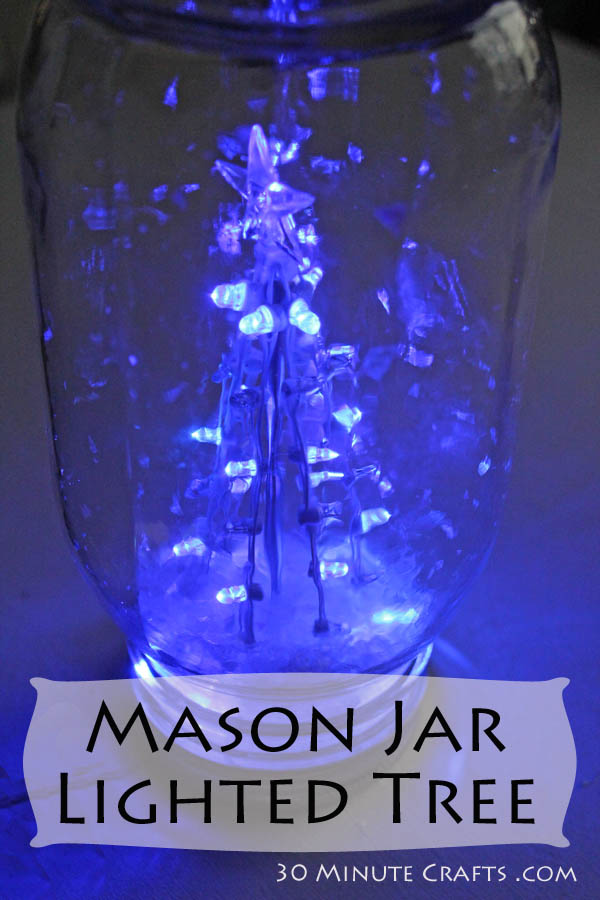 Sometimes the perfect craft just falls in your lap… or into your cart. I was shopping at the hardware store, and saw a mini light-up tree with the holiday displays. I thought it would be perfect to fit into a mason jar. Just a few days later, I found Ball's new smooth mason jars. And just like that – my light up snow globe idea came to life.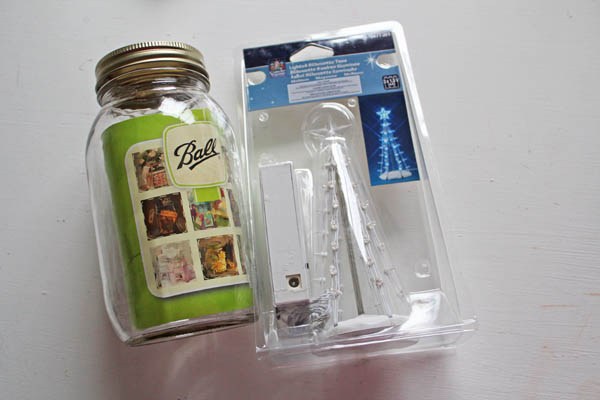 Supplies:
Smooth sided mason Jar
Mini light up tree (from the holiday decor display) & batteries
Fake Snow
Glue
Open up the jar and make sure that the tree fits. My tree's base just barely didn't fit into the neck of the jar.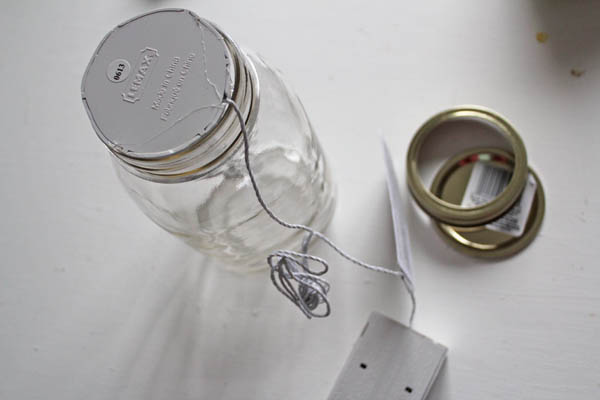 Pour a little of the fake snow into the jar.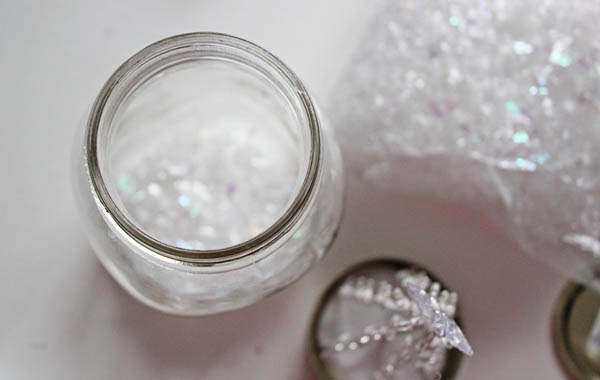 Put the tree back in place. You can add some glue to hold it.
Feed the battery box through the big hole in the center of the metal ring, then feed the ring down the wire. Screw the ring of the lid on, and glue in place. My lid didn't screw on very well because of the size of the tree base, so I just added extra glue.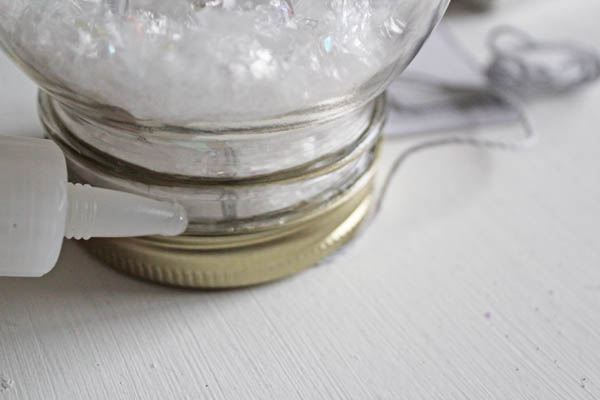 After the glue dries and you've inserted your batteries, you're all set with some charming holiday decor… in a jar!